We can all agree that Instant Pots make our lives easier, and we can also agree that they are a pain to store away conveniently. Sometimes they are too bulky for your kitchen cabinets, and sometimes your countertops are too small to keep them on.
Here are 6 places to store your Instant Pot when not using it that are both great to look at and solve the problem of storage space:
Mind Reader 3-Tier Metal Multi-Purpose Utility Wheels
4-Tier Kitchen Pot Rack, Multi-layer Corner Shelf Stand
3-Tier Mind Reader Rolling Bar Cart
4-Tier Rotating Storage Shelves Rack
Instant Pot Dust Cover
Homest 2 Compartments Carry Bag
It is difficult to imagine where you might keep your Instant Pot if you have a particularly small kitchen. Keeping it on the countertop might be an inconvenience if you don't have a lot of space.
Whether you want to keep your Instant Pot out of the way or simply out of sight, the need for accessible and presentable storage has spurred you to search for solutions.
Luckily for you, the Instant Pot storage problem has inspired a plethora of solutions, which has enabled us to compile a list that might have what you're looking for.
For the sake of being thorough, here are a few notable mentions for those on a larger budget. We won't be discussing them in detail in this article, but if you're curious, you can find out more about these big-budget, more luxurious storage options.
Safavieh Lavinia Gold Bar
The Origami Foldable Kitchen Cart
Custom Storage Units
Integrated Storage Nooks
There you have it—an exhaustive list containing affordable Ikea storage carts to integrated storage nooks that will upgrade your kitchen. Let's take a closer look at our top picks and see which one best fits your budget, lifestyle, and kitchen space. The fix to your Instant Pot storage problem is waiting to be discovered on this list.
What Do I Need To Do Before Storing My Instant Pot?
Proper cleaning and convenient storage go hand in hand in extending the life of our kitchen gadgets. It is crucial to establish a good storage routine that will maintain the top working condition of your Instant Pot. Otherwise, you'll find that putting away a dirty Instant Pot will cause problems when you want to use it again.
Instant Pots need to be properly cleaned before being stored away. You will need to clean the cooking ware that goes inside and the different components such as the lid, the wire, the internal hardware, the external hardware, and the bottom.
Dirt build-up accumulates over time. Thoroughly washing away all residue immediately after use minimizes build-up and eliminates the need for more abrasive cleaning tools, such as steel wool. This will preserve the Instant Pot's finish as good as new.
Rusting is commonly seen in kitchenware that is not properly dried before storage. Make sure to wipe away any visible moisture on the outer surfaces, as this can find its way inside the crevices of your Instant Pot and cause rusting from within.
When you are done washing and thoroughly drying the washable parts of your Instant Pot, make sure to store it unplugged in a cool, dry place.
6 Places to Store an Instant Pot
You can store your Instant Pot on a storage cart, organizer shelf, kitchen island, countertop, and pantry. A dust cloth or carrying case is recommended for added protection, especially for countertop storage.
A dust cloth or carrying case can help prevent dust and dirt in the air from getting into the appliance, and the padding protects it from scratches or external impact.
Below you will find the most ideal 6 places you can store an instant pot.
First up is the Mind Reader 3-Tier Metal Multi-Purpose Utility Wheels. Its sturdy metal structure means you don't have to worry about it collapsing beneath the weight of your Instant Pot. Its 3-tier design makes it great for kitchen storage. Your Instant Pot can go on the top tier while you can fill the other tiers with things you'd like to keep accessible yet organized.
Its heavy-duty casters enable you to effortlessly move the Mind Reader 3-Tier Metal Multi-Purpose Utility Wheels around the kitchen. The handle design adds to this convenience too. So, if you want to keep the unit in a different room, it's very easy to move it around wherever you like.
The 4-Tier Kitchen Pot Rack, Multi-layer Corner Shelf Stand is perfect for storing your Instant Pot. Its multifunctional corner storage space helps you keep air fryers and Instant Pots organized in an aesthetic way that blends into your kitchen design. Since it is a corner shelf, it does not come with casters.
It is easy to assemble and built to bear the weight of multiple kitchen electronics. Installation will take only 15 minutes and a wrench and screws come with your purchase. Each shelf can carry 110 lbs (49 kg). Made of durable stainless steel, it is definitely a great option for storing your Instant Pot and more!
The Mind Reader Rolling Bar Cart should definitely be a contender of this list. This bar cart is a beauty to behold. Its rustic appeal makes it as decorative as it is functional. With 3-tiers, it is ideal for both storage and serving food or drinks for home parties. Its four omnidirectional wheels make for smooth, effortless gliding.
Two of its casters have built in locks to keep it stable when "parked". This rolling bar cart is excellent not only for storing and displaying your Instant Pot, but for housing your kitchen microwave as well.
It is easy to assemble, and its lightweight and durable build make it easy to move around with minimal effort.
On special occasions, it can be used to serve drinks, or snacks to guests. As previously mentioned, it has both decorative and functional value, making it ideal for use when you have company.
This rotating storage rack is a personal favorite for storing my Instant Pot. Although primarily designed as breathable storage for fruits and vegetables, the lower tiers are excellent for storing your Instant Pot's accessories and wires.
Most people like to keep mechanical parts such as wires out of sight, so these wire mesh racks help to make them more obscure, while keeping them easily accessible. Not only would you have a great way to display your Instant Pot while keeping it out of the way, you also have somewhere to store its accessories for easy access.
With the rotating shelves rack, you need not look elsewhere for your Instant Pot's other parts. You can find them neatly stored and organized in one rack. If you don't have too many accessories, you can use the space for storing other kitchen items that you'd like to keep out of sight yet accessible.
It is made of top quality carbon steel and is highly-rated for its durability and sturdiness. It has 4 casters which make it easy to move around the kitchen. It also comes in three models to fit your unique storage needs, available in 3-tier, 4-tier, and 5-tier designs.
A selection of storage carts have smaller designs to accommodate them in less spacious kitchens. But in some cases, there just isn't any space for them either. Your Instant Pot is left stationed on the countertop. Without a dedicated storage space of its own and with the frequent activity at the counter, it becomes predisposed to dirt and even scratches.
The high-quality quilted fabric of the Luxja dust cover is a valuable accessory for keeping your Instant Pot clean and relatively safe.
If you do happen to have an enclosed storage option for your Instant Pot, the Luxja dust cover can still be an added measure of dust-protection.
The pantry is one place where you can store your Instant Pot. Some owners have misgivings about the open shelves. Enter carrying cases.
They're practical for travel. After all, who would want to go anywhere without their Instant Pot? But even at home, the Homest 2 Compartments Carry Bag, compatible with Instant Pot, can serve as a protective storage alternative to the dust cover.
If you're not opposed to the idea of keeping your Instant Pot in a carrying bag, you would have more protection than from a dust cover. Think layers of material and padding. The appliance's pristine condition would make up for the inconvenience of unpacking it when you need to use it.
Simply zip your Instant Pot into the carrying case and tuck it away in the pantry till you whip up the next quick meal.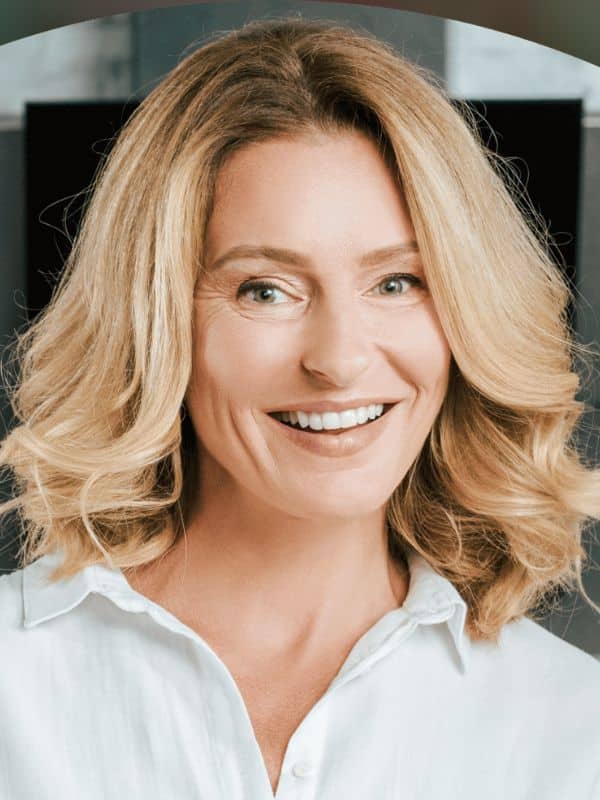 Hi all! I'm Cora Benson, and I've been blogging about food, recipes and things that happen in my kitchen since 2019.