Instant Pots while are not cheap they are a great home appliance to use to make cooking quicker and simpler. They are great for making a number of meals but they are perfect and can last a long time under proper care.
An Instant Pot comes with a 1 year warranty for residential use, it is expected that the Instant Pot should last at least that long but it is very common for Instant Pots to last anything from 2 – 5 years. In some cases, they can last longer if they are properly cared for and certain parts replaced.
In this article, I am going to talk about how long Instant Pots should last before they need replacing, how to care for your Instant Pot and which parts of your Instant Pot can be replaced.
How Long Should An Instant Pot Last Before It Needs Replacing?
Instant pot manufacturers say that it can withstand more than 100,0000 uses. This also extends to individuals who use the instant pot several times a day. Although it is dependent on the maintenance culture of the user, proper cleaning after each use is ideal.
Instant pot offers a one-year warranty for pots going through residential use. This shows that the product is expected to last at least that time of the warranty. The one component that the instant pot specifies a long life span for, is the boar under the heating component. The silicone ring that surrounds the lid and ensures it is closed is also a part of it that is expected to last.
However, upon regular usage, it should take a user two to three years before it can be replaced. The piece of the instant pot that goes through the most wear and tear is the ring, which has a lifespan of 1 to 2 years. There is also an alternative replacement if it goes bad. Since the delicate parts stand the test of time, through a few replacements, an instant pot that is properly cared for will last.
The stainless steel pot can withstand minor scratches over a long time. Although, instant pot has never delivered a life span for any of its pressure cookers.
The way they are stacked with extensive parts shows that it is built to last for several years. Most regular users who maintained it properly have had theirs for more than five years before replacement.
Can You Replace Parts Of An Instant Pot?
Various parts make up the instant pot, and they can be replaced. For an instant pot to last while functioning properly, the parts need to be in good condition.
Some parts can be replaced upon wearing out, while some will need proper cleaning. Before cleaning or replacing, make sure the cooker is unplugged and has cooled off. Below are parts that can be replaced or cleaned.
1. Cooker Base and Heating Element
The cooker base is home to the chip and the heating component vital for cooking. Do not place it in the dishwasher. On the off chance that the cooker base gets wet, allow it to dry totally. Clean the outside of the cooker base with a damp fabric. Significantly, the cooker should be kept dry.
The cooker base should be kept dry and can be cleaned down with a moist material when essential. The anti-block shield ought to be washed after each use and re-installed.
2. Stainless Steel Inner Pot and Steam Rack
The inner pot and the steam rack are made of solid, food-grade stainless steel and are totally dishwasher safe. Generally, you can keep the inner pot cleaned as you would clean any stainless steel pot either by hand-washing or the dishwasher.
Should the inner pot create harmless water stains, a non-abrasive scouring cleaning agent, made particularly for cooking pots, brings back the original shine.
You can also clean the inner pot by putting 1 cup of white vinegar in the lower part of the inner pot. Permit it to rest for 5 minutes, and dispose of the vinegar and wash. Thu can be done intermittently.
3. Lid
The lid is a top-rack dishwasher safe. It is ideal to remove the sealing ring and the anti-block shield, so the lid might be fully cleaned. One approach to keep the lid from holding odors is to put it upside down on the pot until it has dried, or you are prepared to use it.
Confirm the steam release valve and float valve, and ensure there is no food or other debris that would inhibit them, and don't overfill the instant pot.
4. Anti-block shield
The anti-block shield under the cover ought to be taken out and cleaned after each use, depending on the recipe preparation, as some may splatter.
Push the side of the anti-block shield towards the lid edge and lift to remove it. It might require a little force to make it pop out. Go ahead and wash it with warm, soapy water. Wash, wipe and dry with a delicate fabric, and place back in position when dry.
5. The sealing ring
The sealing ring is made of superior grade, heat-resistant silicone. It very well may be hand-washed with soapy water or put in the dishwasher.
Ensure the ring is dry totally before putting it back into the lid. Make sure the sealing ring is positioned in the lid after each wash and that it is safely in place before you begin cooking.
6. The condensation collector
The condensation collector is to be removed and hand washed intermittently. Allow it to dry before replacing it.
How To Care For An Instant Pot To Make It Last Longer
For regular and non-regular users, follow these steps to care for your instant pot.
Whether it's a deep or a quick clean, always unplug an instant pot before cleaning.
Use a damp cloth to clean the inside and outside the housing unit. Use a little brush to remove any dried food buildup from the bottom of the unit. Try to get it into every one of those little nooks and crannies!
Make sure you wash the lid of your Instant Pot with warm, soapy water
The smaller parts around the steam valve can get obstructed with food or food residue, so this is an opportunity to inspect and clean them.
Give it a fast wash with warm water and replace it. Also, remove the shield that covers the steam valve on the inside of the lid, wash and replace it.
Remove and examine the silicone ring on the underside of the top. If you notice breaking, damages, or any deformities, you should replace it as quickly as possible(look out for your model online).
Wash the silicone ring in the top rack of your dishwasher, or steam clean to eliminate any scents that may be available. Once the sealing ring is spotless, replace it and ensure it is placed against the lid.
Wash The Inner Pot and Accessories
Wash the inner pot, steam rack, and other accessories you consistently use in your Instant Pot. The inner pot and steam rack are both dishwasher-safe but, you should check the naming on your other accessories before placing them in your dishwasher.
Whenever you've cleaned the inner pot, make use of a paper towel and some vinegar to wipe it down. This will help eliminate any detergent deposits and keep the finish looking sparkling. Do not use steel wool or anything scratchy to clean the inner pot as they can damage it.
After the cleaned parts dry up, endeavor to reassemble them properly as they were before cleaning.
Does Using An Instant Pot Daily Damage The Instant Pot?
The functionality of an instant pot is dependent on the maintenance culture of the user. An instant pot that is properly cared for and used daily will last long without damage.
While it can perform different functions as a pressure cooker, there is a limit to what it can do, so overusing it without cleaning or cooking the wrong recipes can damage it.
Below are the Instant Pot functions you need to know and daily use of these functions cannot damage the instant pot.
Sautéing.
In contrast to a classic pressure cooker or slow cooker, the Instant Pot has a sauté work that transforms the lower part of the pot into a surface for searing and sautéing. This implies you can use it for different steps through the cooking process.
Steaming
In the Instant Pot, the steam work requires using a rack to lift your food over the fluid in the lower part of the pot. If you plan on steaming a ton, you should move up to steaming. This can be done daily without damaging the instant pot.
Slow-cooking
In an Instant Pot, slow-cooking works much similar to how it does in a Crock-Pot. Make sure the valve is moved to venting on the Instant Pot when slow cooking.
On a final note, there has been no evidence that regular usage of an instant pot damages it. As long as it is used for the aforementioned purposes, and goes through proper cleaning, daily usage will not damage it.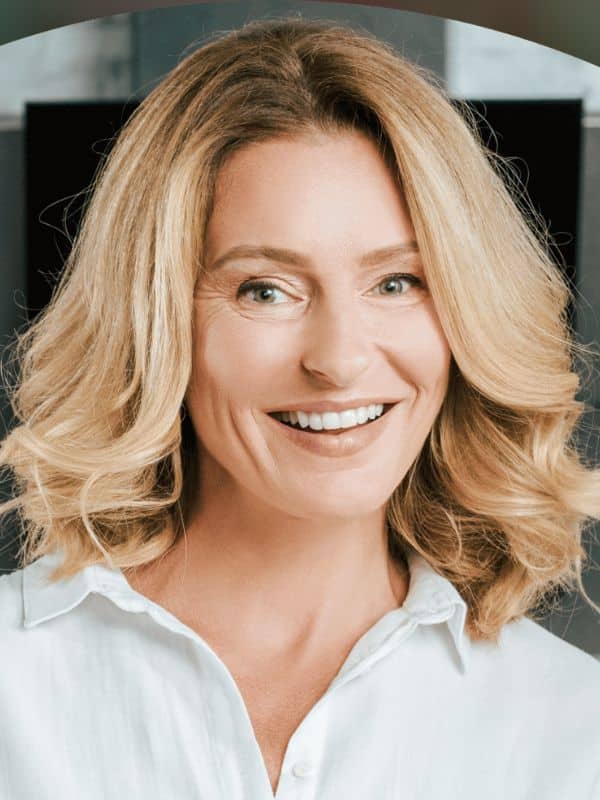 Hi all! I'm Cora Benson, and I've been blogging about food, recipes and things that happen in my kitchen since 2019.