Cooking at home is a great way to save money on your grocery bills, but it doesn't always work out. Sometimes what you gain in flavor, you lose in expensive ingredients or time spent chopping and prepping. We've all asked ourselves this question when deciding whether to cook at home, order food or eat out.
Buying ingredients and making your pizza at home can be cheaper. A typical pizza consists of dough, sauce, cheese, and toppings. These items are available at any grocery store at a reasonable price. Moreover, you don't pay a markup on extra ingredients when making your own pizza.
Looking to save money or maybe you have a party? Ordering takeout pizza is expensive, as this article will show you. I'll explore the costs of ordering pizza and compare this to making your pizza at home.
Making Your Own Pizza From Scratch
Making pizza at home is a great way to save money and get creative with your ingredients. As an added bonus, it can also be a fun experience for the whole family.
You do not have to be an expert to make your pizza. In fact, in just a few steps, you can have a delicious pizza on the table in no time.
Fortunately, your pantry probably already has most of the items you need for pizza dough. Here's a breakdown of the ingredients and their costs, enough for two medium pizzas.
Crust Ingredients
Here are the ingredients you'll need to make the crust of your pizza. You need to buy some items in bulk or when on sale to bring down your costs. These include pizza flour and yeast.
Pizza Crust Ingredients
Here's an itemized list of ingredients you'll need for your pizza crust:
| | |
| --- | --- |
| Item | Cost ($) |
| Flour. 4 cups (500 grams) | 0.20 |
| Yeast. 2 tablespoons (20 grams) | 0.05 |
| Oil. 2 tablespoons (30 ml) | 0.20 |
| Salt. 1 teaspoon (4.18 grams) | 0.01 |
| Water.1.5 Cups (355 ml) | 0.01 |
| Sugar.1 tablespoon (10.35 grams) | 0.05 |
| Total | 0.52 |
| Grand Total 0.52*2 | 1.04 |
For two medium-size pizzas, the cost of the crust will be $1.04.
Now that I have covered the cost of the crust, let's take a look at the cost of toppings.
Toppings for Two Pizzas
Your pizza won't be a real pizza without some toppings. Here's a list of simple toppings for a vegetarian pizza:
| | |
| --- | --- |
| Item | Cost ($) |
| Tomato sauce. 1 Cup (237 ml) | 0.40 |
| Cheese. 8 ounces (227 grams) | 1.79 |
| Vegetables | 0.50 |
| Total | 2.69 |
The Cost of Electricity
Calculating power consumption is not so easy. Generally, an hour of baking at 350 degrees Fahrenheit (177 degrees Celsius) will consume around $0.12 worth of power. For the two medium pizzas, the cost will be $ 0.24.
Now assuming you have to preheat the oven for around one hour, power consumption will double to $0.50.
Finally, you have prepared the crust and baked the pizza; let's see the total cost of a homemade pizza. When you add the cost of ingredients, toppings, and power consumed, it all comes to $4.23.
It turns out that the total price of a homemade pizza is much cheaper than your average takeout pizza. You see, the cheapest pizza from Little Caesar's will cost you $5.55 while a similar pizza from Domino's will set you back nearly $15.00.
Benefits of Homemade Pizza
Here are some advantages of making your pizza at home:
Inexpensive. Homemade pizzas are easy to make and can cost less than half the price of pizza from a store or takeout. Plus, you can add any style of topping that you desire.
Health benefits. If you make your own dough, it'll be healthier than most store-bought versions. You can control what goes into your crust by using whole wheat flour or making it gluten-free. Also, there are no preservatives or additives in homemade dough.
Flavor. If you know how to make your sauce, the outcome can be heavenly.
The Cost of Frozen Pizza
Frozen pizzas are a staple in American households. They're an easy way to get dinner on the table for busy families, and a viable option for those who don't have the time or desire to make pizza at home.
If you've ever had to make a last-minute decision on what to cook, chances are you've turned to this convenient food.
When you compare prices, some of the cheapest frozen pizzas available range between $5.38 and $7.12. These prices are nowhere close to the cost of a homemade pizza. In addition, you have to consider all the preservatives and additives in the frozen pizza.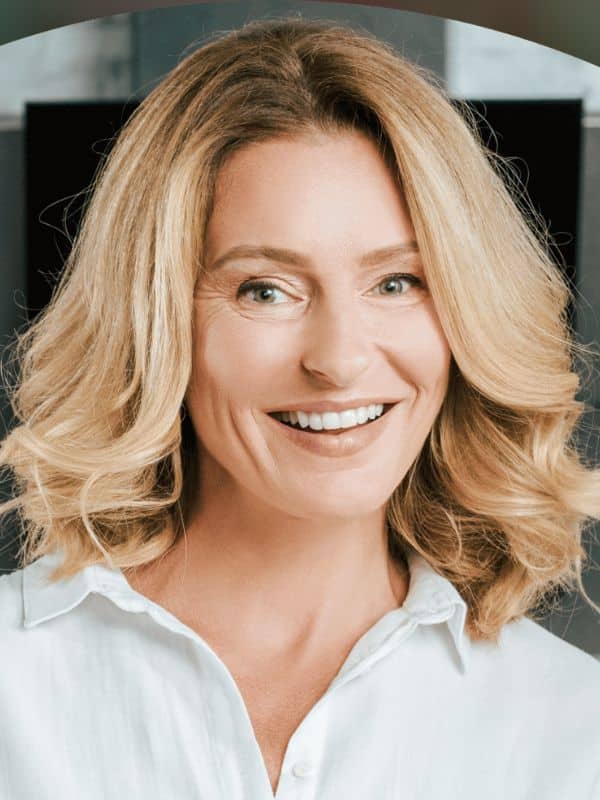 Hi all! I'm Cora Benson, and I've been blogging about food, recipes and things that happen in my kitchen since 2019.