I have a recipe website and many people ask if homemade bread is cheaper than buying bread. This depends on several factors, including whether you stick to the same recipe, electricity costs, and the equipment you use. Considering all these, is making your own bread cheaper than buying?
It's cheaper to make your own bread than buy it when considering the same type of bread. The ingredients would cost you around 13 cents per slice and you would spend about a cent on electricity. Compare that to 27 cents per slice, which is the cost of a hearty Arnold Country White loaf.
This article will share information on making homemade bread. It will also share details on how much store-bought bread costs, and compare that to homemade bread. I'll also explore the benefits of making your own bread, so read on.
How Much Does Store-Bought Bread Cost?
The cost of store-bought bread depends on the type and brand you want.
An average whole-grain loaf from a local store costs about $2.50, while healthy bread like sourdough costs about $5. On the other hand, gluten-free loaf with healthy ingredients will cost you about $7.
Next, you'll want to compare these costs with the cost of making your own bread. Forget about the time and effort you're going to put in for now – I will explain that later.
How Much Does Homemade Bread Cost?
To determine the cost of homemade bread, you first need to establish what ingredients you need to bake bread. Assume you're making a 1.5 Lb (680 grams) loaf in a single batch with 1Ib (450 grams) of flour. Exclude extra toppings you'd want to include, and focus on the bread.
This table summarizes all the ingredients you'll need and their costs.
| | |
| --- | --- |
| Ingredient | Cost |
| 1 lb of King Arthur flour | $1.00 |
| Yeast for one bread | $0.06 |
| Energy cost (electricity) | $0.52 |
| Oil and butter | $0.10 |
| Salt, water, and sugar | $0.15 |
| Total: | $1.83 |
Source: Busby's Bakery
Homemade bread costs an average of $1.83 to make from scratch – as depicted in the table above. This is the cost of a basic loaf without toppings. It also excludes the cost of labor plus the time taken. However, the bread is made with lots of love.
As mentioned, this cost is exclusive of the time and effort you put in plus the aftermath which entails having to clean the dishes. Still, the effort will give you much satisfaction and you can't get this from buying bread in a store.
It seems like an uphill task at first, but you'll get used to it and improve your reproducibility and accuracy.
You can watch this video on YouTube to learn how to make homemade bread.
How To Lower the Cost of Making Homemade Bread
You have seen that much of the cost of making homemade bread is in time and effort. The secret to lowering the cost of homemade bread lies in making several loaves at a time or making a bigger loaf.
It takes up to 2 hours to prepare one loaf of bread. It would still take you the same time to make four loaves if your oven can accommodate them. Besides, you won't have to wait for your oven to heat up every time you want to bake. Still, you'd want to check your family size before making this decision.
If you have a small family that won't finish the four loaves or more before they go off, why not team up with a neighbor or friend and bake together?
The secret to making homemade bread lies in:
Sticking to the same recipe for some time
Baking bigger loaves, or
Baking several loaves at a time
How To Save Money Buying Bread-Making Ingredients and Equipment
If you're genuinely into homemade baking, you'd want to consider buying ingredients in bulk. Purchasing large quantities will give you better prices, and you won't have to visit an ingredients store every week.
However, you have to take good care of your ingredients, or they'll go bad. I recommend putting them in airtight containers to keep them free of dirt and moisture.
Also, get a durable oven at a reasonable price. Take care of it, and it will take care of your baking. You can check out this DECAKILA Countertop Toaster Oven I found on Amazon.com. It has a 22L (4.8 gallons) capacity, three cooking functions, and can fit up to three loaves of bread.
Are There Advantages to Making Your Own Bread?
There are several advantages to making your own bread beyond the lower cost and the satisfaction of homemade baking.
Making your own bread offers many advantages. Homemade bread is healthier than store-bought bread, has fewer additives, and you have control over the quality of ingredients. You can also add wholesome add-ins like walnuts, pistachio, and poppy seeds you're unlikely to find in store-bought bread.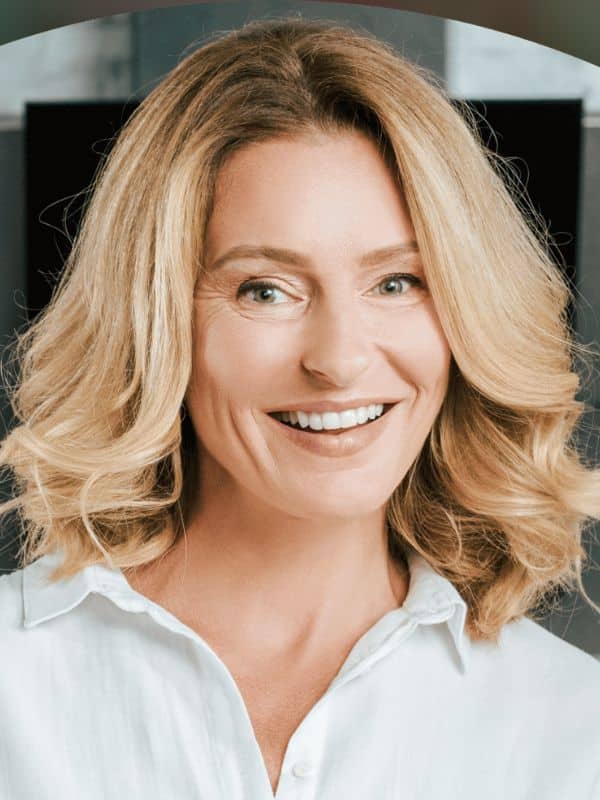 Hi all! I'm Cora Benson, and I've been blogging about food, recipes and things that happen in my kitchen since 2019.