How do you choose the best meat cleaver?
Great question, as whilst they all seem pretty similar there are actually a lot of differences in quality from brand to brand which is why I reveal the top 3 meat cleavers below.
But just a reminder of why you need one...
You just can't beat the durability and dexterity of a good cleaver because a solid and resilient cleaver will be able to cut through muscle, tissue and bone like butter.
The cleaver is the no-nonsense approach to cutting meat and thicker vegetables, this is why they have lengthier and sharper blades. It should also be very hygienic and easy to clean in the dishwasher.
But what features and what materials should a meat cleaver be made out of to give you the quickest, most efficient and cleanest cut of meat?
How much can you be expected to pay for a decent meat cleaver in terms of price? These are the top 3 meat cleaver choices for the money...
Best Meat Cleaver Buying Guide
Buying a new cleaver is not always as easy as it first seems, as you'll really need to think about the level of cutting that you'll be doing as well as how frequently you'll be using your blade.
If you are a chef at a local restaurant and anticipate that you'll be cooking food repeatedly throughout the day then you'll probably be wanting a more durable blade that comes as a one-piece with a handle.
You will also want a blade that is easy to clean and sharpen.
What Is The Width Of Your Cleaver Blade?
It is common to have a blade width of around 6 to 8-inches, although certain manufacturers have thick blade widths that can go up to 16-inches.
If you have a longer width, then you'll be able to better chop through large meats with a single downward stroke.
If you have larger hands, then you'll also be looking for a cleaver with a much thicker handle.
This will give you greater control over your blade and that extra precision when chopping and slicing.
What Is The Height Of Your Blade?
The blade height shouldn't cause you as much worry as your blade width, and many cleavers come in radically different heights.
Most of the cleaver blades you've seen on the list above come in the traditional square shape, although you can get other cleaver blades that are longer and slimmer.
The blade height only matters if you are thinking of cutting in a straight line through beef or poultry, as it will determine the length and the straightness of your cuts.
How Balanced Is Your Cleaver?
The balance of your cleaver will all depend on the kind of chopping and dicing that you'll be doing.
The length and weight of the handle need to be proportionate to the length and weight of the blade, as this might lead it to feel top-heavy and harder to control.
The balance of your cleaver should be accurately weighted to allow for a smooth cutting motion, allowing you to hit that spot you're aiming for with the highest level of precision.
What Is The Overall Weight Of Your Cleaver?
The overall weight of your cleaver is a lot different from the balance and will depend a lot more on the length of your arm rather than the length and grip in your hand.
If your arm is long and your overall cleaver weight too heavy, then it might be difficult to use.
However, you don't want your cleaver to be too light, as it needs to have the heft to strike forcefully into cartilage, bone and muscle with one single strike.
Frequently Asked Questions
What Is The Best Type Of Steel For Your Cleaver?
The best type of steel for a cleaver is traditionally German or Japanese, as both are very resilient and manufactured to the highest degree.
Some of the blades listed above have a very high carbon count, which makes them very durable and easy to clean.
Having a stainless steel cleaver will also give you a heightened level of hygiene, which is invaluable in any kitchen.
Some blades are heat treated and then cooled to make them a lot stronger, and the best blades are usually hewn from one billet of stainless steel alloy.
You must take care to dry a stainless steel blade, as it will succumb to corrosion from exposure to water over time.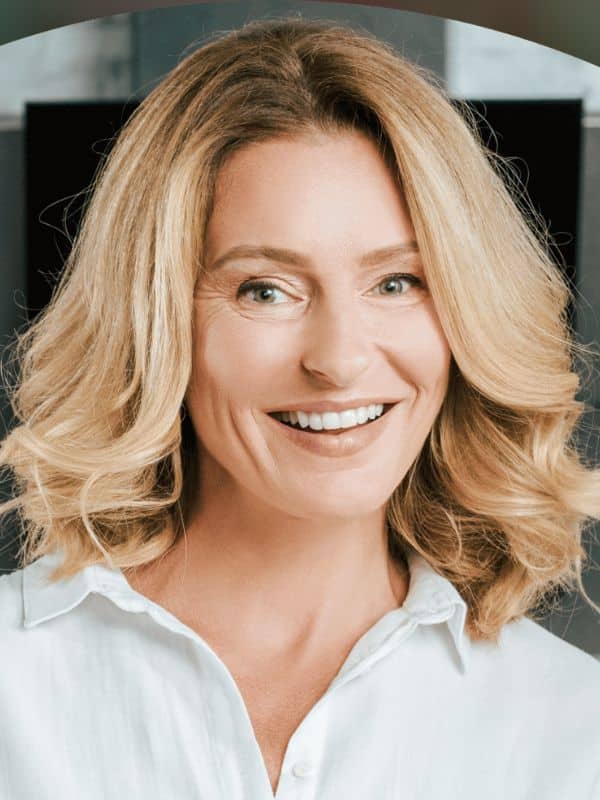 Hi all! I'm Cora Benson, and I've been blogging about food, recipes and things that happen in my kitchen since 2019.