Quesadillas are better served fresh but are easy enough to reheat and while a microwave or oven is just as good they can often leave the bread a little moist so using an air fryer is a great alternative.
To reheat a quesadilla in an air fryer it is recommended to use racks to allow proper airflow around the food. Alternatively, you can use the normal basket and reheat 1/4 to 1/2 at a time. Cook on 320-350F for 5-15 minutes.
In this article I am going to be talking about how to reheat a quesadilla in an air fryer, what you need to use and best ways to do so.
Is It Safe To Reheat A Quesadilla In An Air Fryer?
It is generally known that Quesadilla are best served fresh after baking but this doesn't imply that the leftovers should be thrown away. Quesadilla can be reheated by different methods and yes it is safe to do so.
The air fryer is not particularly a fryer. It cooks food in a different way unlike pan frying or deep frying— it's overall result is more similar to oven frying. It's essentially a small hot air chamber convection oven.
It cooks slightly better than fryers, heat is well distributed equally, and food is suspended in a perforated basket. It will help speed your cooking up—sometimes you need a short bit of good food. Many of the air fryer models don't require preheating, so they save time and prepare food easily.
In colder temperatures and summer months, air fryers aren't to heat up your kitchen the same way your oven will do. If you have an Air Fryer at home, you can choose to reheat using either of these two methods;
Warm the quesadillas wrapped in aluminum foil for 5 minutes at 350°F
You can also without aluminum foil for 5 minutes at 300°F.
What Do You Need To Reheat A Quesadilla In An Air Fryer?
To reheat a quesadilla in an air fryer, the very first thing you'd need is aluminium foil. This is not compulsory but your Quesadilla is best reheated while wrapped in this.
Here are some things you need to pay attention to when reheating your Quesadilla:
Add Some Oil
Air fryers are well-known for their ability to make fried foods healthier. People mistakenly believe that no oil is needed, resulting in dried-out food. An air fryer operates similarly to a convection oven in that it circulates air around the food rather than relying solely on heat from the oven's rim.
Because of all the air movement, the food begins to lose moisture, which removes the wonderful flavors that you enjoy in fried food. – time you use your air fryer, you just need 1 teaspoon to 1 tablespoon of oil to help restore the flavor and moisture. You might wonder what makes an air fryer superior to an oven.
The answer is simple – Crispiness. An air fryer replicates the texture and crispiness of fried food rather than the smoother texture of baked food. They can also cook delicious food in half the time without heating up the kitchen, such as these 20-minute Air Fryer Carrots.
They usually take about 40 minutes to bake, not including preheating time.
Reheat Your Food In Your Air Fryer
Nothing is more frustrating than paying a few bucks on takeout pizza just to have it become soggy and soft the next day. Air fryers are fantastic at keeping foods crispy, even when reheated. Reheated leftovers would taste just as crispy as they did the night before if you reheat them in an air fryer at 350-400 degrees F for 3-4 minutes.
Imagine crispy, spicy, and fresh reheated pizza (or any other food!) in an air fryer.
Use The Air Fryers Recipe To Unlock Its Full Potential.
Do you know it's possible to have roasted veggies or perhaps baked air fried oreos with your air fryer? You could even make some bacon inside your air fryer and this is amazing. Just like oven baking, there are great cookbooks for air fryers that would assist you with creating some very amazing delicacies.
You would find some air fryer cookbooks even spanning up to 550 recipes. This would bring out maximum use of the air fryer.
Don't Add Too Much Food Into The Air Fryer
There is a mistake many make with their new air fryer, they fill it up with what they would wish to reheat. Imagine filling up your small airfryer with a lot of homemade french fries expecting it to cook evenly and properly. You end up with half uncooked and half burnt fries. This can be very disappointing but this is the way it happens.
You should check some articles online and do research, you would find lots of information on what your air fryer should only be half filled. You should pack your air fryer more than half way, this will obstruct its air flow which would make some of the food (in this case your quesadilla) you're reheating not get enough heat.
If your air fryer is small, you have no choice but to reheat in batches. You have to take your time to cook one after the other in order to compensate for the size while trying to keep the airflow from getting obstructed. Cooking it this way will give you your desired crispiness.
If perhaps you'd be doing this for the family, it is better you get a larger sized air fryer since it's totally worth it.
Always Check Your Food As It Cooks
Recipes are not perfect. Every microwave, oven, grill, air fryer, and even toaster is special. All because a recipe states that you cook or reheat for 15 minutes, it doesn't imply that you keep it there for 15 minutes without trying it out. The same goes with the air fryer, in fact.
Air fryers are specifically built so that you can open them, inspect the food, and shake the basket to shift the food around without affecting its heat. You can shake the basket at least once when cooking. This allows food to be cooked uniformly and enables you to guarantee that it is cooked at the correct pace to prevent burning.
If you find that your food is cooking quicker than anticipated, lower the temperature a little bit to make it cook thoroughly. If the reverse occurs and it's cooking even slower, switch the temperature upwards.
How To Reheat A Quesadilla In An Air Fryer
When using an air fryer to reheat leftovers, you should have air fryer accessories that will definitely help make your cooking easier. Air fryer accessories aren't necessary just for this reason.
These are essential for any form of air fryer cooking. As a result, if you use air fryers often, you should have as many accessories as you need.
Here are some accessories ideas:
Air fryer accessory bundle
Air fryer oil sprayer
Cake pan
Slicing accessory-Mandoline
French fry accessory for cutting potatoes
Pot holder
Air fryer cooking time sheet
Baking cups
Meat tenderizers
With all of that said, here is a step by step guide on how you can how you can reheat your leftover Quesadilla:
Preheat your air fryer to about 320-350F.
You can add little oil before you put the quesadilla, this is however not compulsory.
Place your quesadilla on the air fryer racks, if you don't have a rack you can use the aluminium foils though the racks are more recommended.
Depending on what ingredient it contains, the foils can make the food come out soggy.
It will take a while to reheat evenly, usually about 5-15minutes. but it's recommended you pay attention to it and flip it from time to time.
Once done meaning it's heated and crispy you can serve.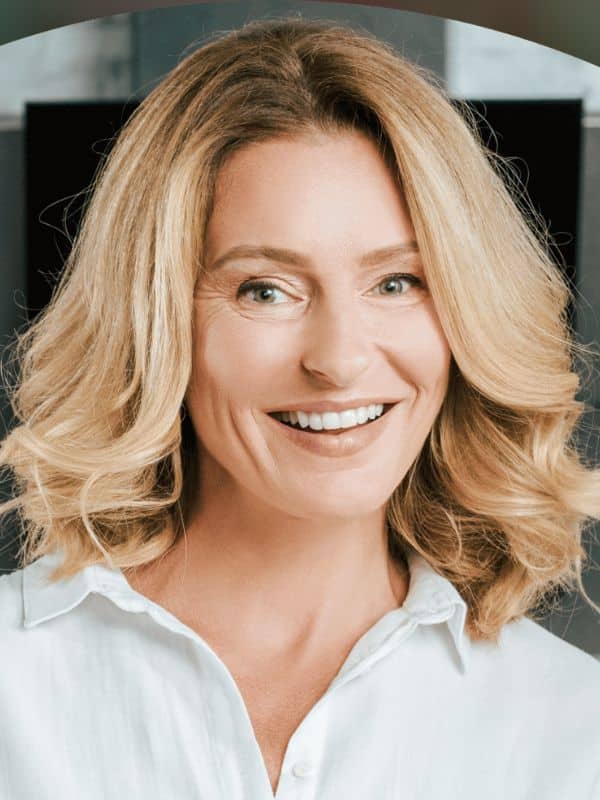 Hi all! I'm Cora Benson, and I've been blogging about food, recipes and things that happen in my kitchen since 2019.