Induction hobs require a magnetic field to sense the pan is there to work and heat up, the magnetic force can only be created with certain metals and in turn certain pans. Tefal have created a number of ranges of pans in which are suitable for a number of uses.
Tefal Pans do work on induction hobs, while they try and make each of their pans universal there are certain styles and models which are better used with induction hobs. You can shop the special induction range or look at the Ingenio range for induction compatible cookware.
While most pans are induction compatible it is always safe to check before buying a new set completely. You can do this via the website or in stores.
Do Tefal Pans Work On Induction Hobs?
Yes, Tefal pans work excellently on induction hobs.
Cooking with induction is different from other conventional methods such as gas or electric cooking. It would help if you had special types of pans like those offered by Tefal to use with induction burners or hobs. Before we get into the compatible pans, we need first to understand the technology behind induction cooking and why Tefal pans work with them.
Induction Cooking
Induction cooking works with the science of magnetism and provides an easier and faster solution to preparing meals. A magnetic field between the pot and the magnetic coils underneath the cooking surface will create energy. This unique energy in the electromagnetic field will heat the contents in your pot.
Advantages of Induction Cooking
The cooking surface remains cool, reducing the risk of any hazards.
It uses energy more efficiently than electric and gas cooktops.
Induction hobs/cooktops respond better to fluctuations in temperature control.
Food in the cooking utensils heats up faster.
Induction Hobs
Induction hobs are the surfaces on which you can perform induction cooking. Typically, they have induction coils made of copper wire under the hob. This induction coil wire will create a magnetic field when you pass electricity through them.
That way, when an induction-compatible pan is placed on the hob, the magnetic field will cause it to heat up. Throughout this process, the hob will stay cool, and its temperature might only change through residual heat from the pans.
The electric components beneath the glass-ceramic get cooled by a fan, which starts automatically when you're cooking. This fan will stay on until your appliance is cool enough to a reasonable degree before it turns off automatically.
You may hear some noises if you put your hob settings on high such as whistling, humming, or chirping. If you turn the heat down while you're cooking, you will no longer hear these sounds.
Which Pans Can You Use on Induction Cooktops?
Not just any pan can work with induction hobs; it has to pan that contain at least some percentage of ferromagnetic materials. Some materials typically fare better in this regard; steel, stainless steel, cast iron, and some enameled steel are great plans that might be suitable. However, aluminum, copper, and glass pans are generally not compatible.
Cast Iron
These are usually more expensive than other options, but they will last long in your kitchen if you take care of them well. The heat transfer on cast iron is quite even across cookware and will give excellent results even at low settings.
You have to keep in mind that it has a heavy and thick base which means it might take longer to get heated up and cool down than other cookware. Some cast-iron pans have a base of enameled cast iron to prevent the pan from rusting.
It would help if you handled this cookware with care as it could chip and become brittle.
Not all models and brands will be compatible so this is something you would need to check before buying your cast iron pan.
Stainless Steel
This is a popular option for cookware in the kitchen, even those that aren't compatible with induction cookers. Stainless steel is known for being strong and resistant to corrosives. It, however, does not conduct heat very well, so you often find it mixed with aluminum, especially in multi-layered bases.
This is another material used to make induction pans that perform excellently in most cases.
Aluminum
Aluminum is a great conductor of heat and also retains heat quite impressively. It is one of the most used kitchenware materials because it is rust-proof, lightweight, and affordable. However, pans compatible with induction cannot have only aluminum as their only constituent as it will not work with induction.
Typically, aluminum pans usually have a stainless-steel plate at the bottom of the pan to work on induction hobs. This stainless-steel plate will generate the required heat from the induction hob and conducts it throughout the pan.
How to Confirm Compatibility
Even though your pan is made from any of the above materials, it can still be confusing to determine if it will work with induction hobs. These metals are mixed with other metals and materials many times, which might affect their performance.
The best way to know if your pan is compatible with induction hobs is to hold a magnet to the bottom:
If the magnet attracts to the bottom of your pot, the cookware should work on induction hobs.
If the magnet has a minor attraction to the pan, it might not be very successful with an induction hob.
If there is no attraction between the pan and magnet, it does not have the appropriate metals and will not generate heat to cook.
Another great way to quickly determine if your pan is compatible is checking for an "induction compatible" sticker at the bottom of the pan. The symbol resembles a coil or horizontal zig-zag.
Is There Any Tefal Pans That Work On Induction Hobs?
Tefal is known for making high-quality and affordable cookware that lasts several years. They have cookware, individual pans, and several specialty pieces that can work on induction hobs.
Check out some of these Tefal Pans suitable for Induction Hobs:
Tefal Induction Griddle Pan
This pan lasts three times longer and has the custom Thermo spot technology
Tefal Induction Frying Pans
These non – stick pans are safe to use with all your metal utensils
Tefal Induction Saucepans
These premium products give excellent performance every day.
Tefal Induction Woks
Tefal has some of the most durable works that are easy to clean and maintain
Tefal Induction Stainless Steel
These feel stylish and are of the highest quality, guaranteed to deliver excellently
Tefal Ingenio Pans
These pans combine the best features of their cookware range – versatility and durability. They also have removable handles to cook, stack, bake and serve with the same cookware.
Tefal Ingenio Induction Frying Pans
Tefal Ingenio Induction Saute pans
Tefal Ingenio Induction Woks
Tefal Ingenio Induction Saucepans
Tefal Induction Pan Sets
These sets combine several pieces of cookware to give you the best collection at once.
Tefal Jamie Oliver Ingenio
This five-piece set exceeds expectations to produce one of the most finely made cookware. They are easy to use on induction hobs, and the strong titanium non-stick coating ensures you don't spend a lot of time washing them. You can conveniently use this pan set in the oven and dishwasher without any worries.
This could come in handy when you have to cook various meals or keep your food warm.
Its Thermo-spot technology puts it at the top of the shelf, among other induction pans. This innovation notifies you when the pan is at an optimum temperature, so you don't have to know your pan's temperature. The handles are also easy to hold and will fit in your hands comfortably so you can turn and shake the contents while cooking.
Key Features
All the pans in the set are dishwasher safe.
Thermo-spot technology lets you elevate your cooking game by getting the perfect temperature.
Handles are designed carefully so you can grip them easily.
The titanium non-stick coating is easy to clean.
You can use it in ovens to heat your food.
Tefal 5-Piece Comfort Max
Comfort doesn't get any better than the Tefal 5 Piece Comfort Max. The set has two large-sized frying pans with the same thermo-spot technology on all their induction pans. All the saucepans and pans are safe to use in dishwashers and have vented glass lids so you can retain the heat in what you're cooking and let out the steam if need be.
The saucepans also have noticeable measuring marks on the inside, making this unique feature an excellent addition that other induction pans do not have. This allows you to try out new recipes and combinations without measuring jugs accurately.
Key Features
Safe to clean in dishwashers
Saucepans and pots have measuring marks as well as vented lids.
They are lightweight
The handles are resistant to heat and have a soft touch which makes them gentle to hold
Frying pans have thermo-spot technology.
Tefal Ingenio Expertise Non-Stick
Perhaps where this set shines is its convenience and easy stackable storage. It has two removable handles that will fit all the pans and pots in the set. This means storage will not be a problem with this set as you can store and keep almost anywhere without having to worry about handles getting in the way.
Even though this set is primarily for induction cooking, you can also use it for several other hob types, including the oven. The non-stick coating will give it much-needed protection against marks that could come from metal utensils.
Key Features
You can use it in any hob, including ovens.
Its thermo-spot technology ensures you get an accurate temperature every time.
Its detachable handles let you stack the set conveniently as you please.
Non-stick coating gives excellent protection from metal utensils.
All the saucepans and pots are dishwater safe.
Tefal Premium Non-Stick
This is a simple set that performs the basic functions of induction pans and quite excellently too. It has high-quality aluminum bases that distribute the heat optimally to whatever you're cooking. Each of the saucepans and pots in this set is oven safe and has great glass lids so you can easily monitor your food.
It also has a pro metal non-stick coating to ensure food does not stick to the bottom. This pro metal formula gives adequate protection from scratch marks, so it doesn't leave a mark.
Key Features
Non-stick exterior so you can clean up easily.
Prometal non-stick coating protects the pans and pots from any scratches or sticking.
The aluminum base ensures the heat is distributed optimally.
It is safe to use in the oven.
The glass lids let you monitor your food's progress.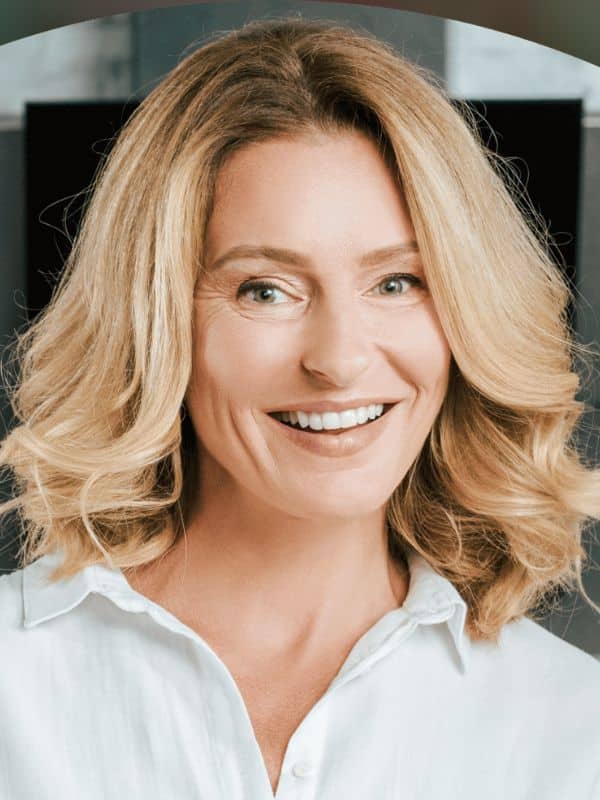 Hi all! I'm Cora Benson, and I've been blogging about food, recipes and things that happen in my kitchen since 2019.