Some may say a kitchen and cook is not complete without having at least one Le Creuset item within the kitchen. While this may be true there are some valuable reasons why I think Le Creuset are worth buying and using.
Le Creuset feels expensive compared to other brands and cookware, this is due to the high quality of the materials and the long-lasting quality of the cookware. They are both highly aesthetically pleasing, collectable and have a well earned following around the world for being one of the best.
In this article, I am going to talk about who Le Creuset are as a company, similar cookware brands and why I think Le Creuset are worth buying and using in your kitchen.
Who Are Le Creuset?
Le Creuset is one of the most beloved and sought-after cookware brands in the world. Originating in France in 1925, the Le Creuset company creates high-quality kitchenware products that are finished in their trademark memorable color palette full of blues, oranges, and bright hues.
Founded by professional caster Armand Desaegher and professional enameler Octave Aubecq, Le Creuset has evolved from a brand of gray and metal tones to a colorful brand built on the foundation of accessibility in modern cookware with a variety of products including:
Baking dishes
Cake pans
Cast irons
Dinnerware
Dutch ovens
Egg pans
Heritage mugs
Mix and match kitchen sets
Nonstick items
Saucepans
Skillets
Stainless steel cookware
Stoneware
Tableware
Tea kettles
And more
After becoming one of the first-ever kitchen companies to provide colorful options for everyday kitchen items in 1925, Desaegher and Aubecq chose to open the first-ever Le Creuset shop. This shop appeared in a little town in the northern part of France called Fresnoy-le-Grand and started the journey of one of the most successful French kitchen brands to date.
Le Creuset is considered one of the most revolutionary kitchenware companies still in production today. By changing their focus from pure functionality to aesthetic appeal and long-lasting products, they have been able to influence the cookware world with their innovation and creativity.
What Do Le Creuset Do?
Le Creuset is best known for its impeccably made dutch ovens. These iconic and vibrant kitchen items are used by both professional chefs and novice home cooks across the world on a daily basis. The Le Creuset dutch ovens are best when used to make large, warm, and flavorful meals or dishes, including:
Casserole
Chicken
Chili
Sauces
Simmered vegetables
Soups
Stews
Bread
And more
These dutch ovens work by using steam and the insulated heat that is conducted within their iron and ceramic walls to slow cook the ingredients within the pot. Dutch ovens can either be used on the stovetop like a traditional pot and left to simmer for long periods of time or baked in the oven like an oven-safe baking dish for casseroles or lasagnas.
How Much Do Le Creuset Cost?
As one of the world's leading cookware companies, Le Creuset sells top-of-the-line items that come with an equally hefty cost.
For a typical dutch oven that is enameled with vibrant color, you will end up paying around $155-$400 dollars for the smallest size.
For the largest size dutch oven, expect to pay $600-$1,000, depending on the variation of product you choose to purchase.
For skillets and frying pans, be prepared to spend anywhere from $100-$500 for either a colorful signature skillet, nonstick pan, or traditional stainless steel frying pan.
Tea kettles, on the other hand, max out at $120 for a stainless steel large-sized option on the Le Creuset website, where colorful demi teapots start at $70, and classic whistling teapots go for around $100.

The cost of a Le Creuset is more of a small investment than an impulse buy. So, how does it compare to other brands of enameled cast iron?
Le Creuset vs Pro Cook
If you are considering buying a Le Creuset kitchen item for your home, it is important to compare the company with other brand options.
Pro Cook is an online kitchenware store boasting that it is able to save customers up to 50% on their desired kitchen products.
A 6.2-liter Pro Cook cast-iron casserole dish in a bright green color is listed at 79 British pounds, which translated to $108.95.
While this means that Pro Cook is less expensive than Le Creuset when buying directly from their website, it does not account for international shipping when ordering Pro Cook items to the United States.
Le Creuset vs. Staub
When Comparing Le Creuset to Staub, one should remember that Staub offers more dutch oven sizes and shape variations than Le Creuset does.
While a 5.5-quart teal Le Creuset dutch oven costs $360 on the Le Creuset website, a 5.5 quart round dark red Staub dutch oven costs the same amount.
The price comparisons for different items are similar across the board between Le Creuset and Staub, meaning that the choice between the two will come down to personal preference, name recognition, and quality of the kitchenware.
With Staub using Majolique finishing, a three-step enameling process that imbues color, Le Creuset offers a lifetime warranty on all dutch ovens as well as oven-safe and stainless-steel knobs.
Le Creuset vs. Lodge
Lodge Cast Iron is a company based in South Pittsburg, Tennessee. Originating in 1896, Lodge has a long history of creating durable all-American cookware for busy home cooks.
With a new series of enameled dutch ovens, they rival the price of Le Creuset with a 6-quart lime green Lodge dutch oven costing only $91.95 on their company website, while a similar-sized green dutch oven from Le Creuset costs $360.
Though Lodge Cast Iron is based in Tennessee, most of its cookware, including its dutch oven collection, is made in China, to which the low price can be attributed, while the Le Creuset line is guaranteed to be handcrafted in France.
Le Creuset vs VonShef
VonShef is a kitchenware company under the umbrella of online retailer VonHaus. Boasting everyday cookware that can be used by everyday people, VonShef offers many household items, including:
Baking mixers
Cake tins
Coffee makers
Cookware
Electric kitchen appliances
Food prep boards
Garden supplies
Kitchen Storage
And more
Though VonShef does not offer a complete set of dutch ovens just yet, they promise upcoming availability for a gray, two-piece stainless steel dutch oven set for only 27 British pounds, or only $37.24 dollars.
This, of course, does not account for international shipping to the United States, while the item description does not include stainless steel handles. Le Creuset, while nearly nine times more expensive for a similarly sized item, Le Creuset is able to guarantee stainless steel finishing and offer a myriad of dutch oven colors.
Why Are Le Creuset So Expensive?
While Le Creuset is an expensive brand, this is because when purchasing a Le Creuset kitchenware item, you are purchasing a high-end piece of kitchen equipment.
A part of the price point is due to the notoriety of the brand and its international acclaim, similarly to how one would purchase the designer clothing of a well-known fashion brand. Altogether, Le Creuset's high price can be narrowed down to three main reasons.
A High-End French Brand
Le Creuset is able to set their prices high and maintain them because they are one of the most well-known manufacturers of high-end French-made kitchenware in the world.
Quality guaranteed. Every pot, pan, cooking item, and dutch oven is made in France and hand-inspected by multiple people before being shipped out worldwide.
Prestige. The brand name holds a lot of prestige due to the quality and aesthetic appeal of the kitchenware, and it is used by professional chefs in professional kitchens
Aesthetic appeal and collectability: Having been popularized by their special classic flame orange-red color decades ago, many dedicated Le Creuset fans and customers also aim to collect one of each hue to complete their own colorful Le Creuset kitchen rainbow.
Black
Dark blue
Flame
Green
Purple
Red
Teal
White
And more
Demand. The demand for the Le Creuset product is what creates a somewhat limited supply, therefore resulting in one of the reasons for a higher price per unit.
With French elegance and professional equipment in demand for an increasing number of at-home cooks, Le Creuset's items are sought after due to their efficacy, different size options, and unique color availability – not to mention their incredible durability.
Le Creuset Is
Made from Quality Materials
Since they are made from quality French-made materials like stainless steel, strong cast iron, and multiple-layer enamels, Le Creuset prices their cookware accordingly depending on the size, shape, item, and color.
The larger the dutch oven or frying pan, the more material goes into the creation and forging process. Since these materials are not sourced or assembled internationally in less expensive production markets like China or India, but rather in France, where the company originated, they come at a higher cost to the company and therefore to the buyer upon purchase. Some of the high-quality materials used by Le Creuset are:
Enameled Cast Iron: When a kitchen product is made from high-quality enameled cast iron, this means that it is typically very easy to clean and does not burn quickly. A pan, pot or dutch oven that does not burn easily typically has a longer lifespan and does not require heavy-duty cleaning chemicals or replacement appliances.
Stoneware: Le Creuset's stoneware is scratch-resistant and safe to be used in both the oven and dishwasher. Due to its even distribution, the stoneware retains heat for extended amounts of time and releases it gradually to cook your food uniformly all the way through.
Toughened Nonstick PRO: Toughened nonstick PRO is a specific type of nonstick pan adhesive that seamlessly covers all of Le Creuset's nonstick pans. It has a PFOA-free nonstick coating whose texture allows you to easily wash any residue and dried-on foods from the pan without requiring excess oil while cooking.
Stainless Steel: Stainless steel is one of the staples of any contemporary American kitchen. What makes the stainless steel at Le Creuset special is that it is made specifically by European design masters who specialize in making base-to-rim stainless steel that is infused with titanium. This stainless steel has aluminum metal at the center in order to disperse heat more evenly than a regular stainless-steel pot, or pan is able to do.
Silicone: The silicone used by Le Creuset is both durable and versatile. It can withstand hot temperatures up to 482 degrees Fahrenheit and is designed without BPA, making all spatulas, silicone bowls, and accessories safe to use and eat from every day.
Quality Product Inspection
Quality control is extremely monitored within Le Creuset. Over 15 different people are required to inspect every single Le Creuset product before approving it for public sale. If any weaknesses, impurities, or damage is found, the item is discarded and will not be sold.
This high standard of quality and product inspection is part of what dictates the Le Creuset price point. Unlike mass-manufactured items that can often come damaged or with malfunctions, Le Creuset products are guaranteed to work properly for life.
The Methods of Production
Le Creuset is known for its exacting methods of production when it comes to perfecting its stainless steel, enamel, cast iron, and ceramic products. While each and every pot or pan is no longer made entirely by hand, Le Creuset depends heavily on the ability of its employees to ensure that items are being produced correctly when manufactured.
Unlike some companies that leave the quality of their kitchen products up to machines and unmanned assembly lines, Le Creuset oversees each part of the creation process by hiring and dispatching trained professionals to all their production facilities across France.
Since the methods of production for Le Creuset are so grueling and particular, it results in gorgeously enameled hombre-patterned kitchenware that acts as not only a practical meal-making item but also as functional art that can be proudly displayed throughout the home to round off a tasteful French-country-style decor.
How to Save Money On Le Creuset
While Le Creuset kitchenware and everyday kitchen appliances tend to be somewhat pricey, there are a few different ways to acquire these items at a lower cost.
Whether you are a culinary student who wants high-quality kitchenware without spending all of your savings, a busy mom trying to make ends meet, or a professional chef who simply likes bargain prices for your at-home kitchen supplies, with enough searching, luck, and effort, you can find most Le Creuset items at a discount in unexpected places.
Get Your Le Creuset Second-hand
Getting your Le Creuset second hand is a great way to pay less for lifetime-guaranteed kitchenware. Since Le Creuset is such an old company with such a vibrant history, its products have been loved by many generations of cooks, chefs, and bakers.
This means that there is a good chance that somebody you know (or someone online) might be holding on to a Le Creuset item and willing to part with it for a discounted price.
Ask your friends, parents, neighbors, and grandparents about looking in their storage units, attic spaces, basements, and in the back of their kitchen cabinets. You might be surprised by the vintage and perfectly usable Le Creuset gems you find hidden there. And hit up the online marketplaces for gently used, well-loved Le Creuset.
Go to Your Local Bargain Store
The next way to obtain a Le Creuset pot, pan, dutch oven, or other kitchenware is to go to your local bargain store. Stores like TJ Maxx, Goodwill, Kohl's, Ross, Home Goods, Marshall's, and others often host a variety of surplus appliances and utensils from big brand names to sell at severely reduced prices.
While it might take some diligence and repeat trips to the store to search through the kitchen section, this offers you an easy way to collect excellent quality Le Creuset materials at low prices that won't break the bank.
Attend a Big Box Store Sale
While big-box stores do not necessarily have strong reputations known for selling the best quality high-end kitchenware on the market, they sometimes do supply customers with particularly high-end brands.
Check out your local Bed Bath & Beyond, Sears, Macy's, Crate & Barrel, and Williams-Sonoma to see if they carry Le Creuset products. These big-box stores, while not the least expensive option, tend to give discounts from the regular brand price in order to
incentivize purchasing through a third party rather than directly from the Le Creuset website, saving you money in the long run.
Shop at Estate and Garage Sales
Shopping at estate sales, garage sales, and even antique stores can be a good way to find a Le Creuset product at a heavily discounted price. Many people might not know the true worth of a Le Creuset and therefore sell it for the price of a regular used kitchen item.
It is also possible to find vintage versions of Le Creuset that people simply want to get rid of due to limited space issues or to minimize their kitchen collection. If you have the patience to attend weekly garage and estate sales, you could very well be rewarded in the future by paying the lowest possible price for a Le Creuset appliance.
Locate a Le Creuset Outlet Store
Le Creuset outlet stores are another great way to save money on a Le Creuset. The outlet stores offer a variety of colorful cookware at slightly lower prices, where you can save money on individual dutch ovens or full kitchen sets. The downfall to Le Creuset outlet stores, however, is that they are only located in 37 of the 50 American states.
Investing in Le Creuset
Investing in Le Creuset's pots, pans, casserole dishes, and dutch ovens is an investment in the quality of your home cooking for life.
With lifetime warranties and high-quality guarantees, Le Creuset can be expensive, but it is also worth the price. Made with high-quality materials and beautiful and colorful design, Le Creuset is bound to last for years and become a beloved kitchen heirloom for your family.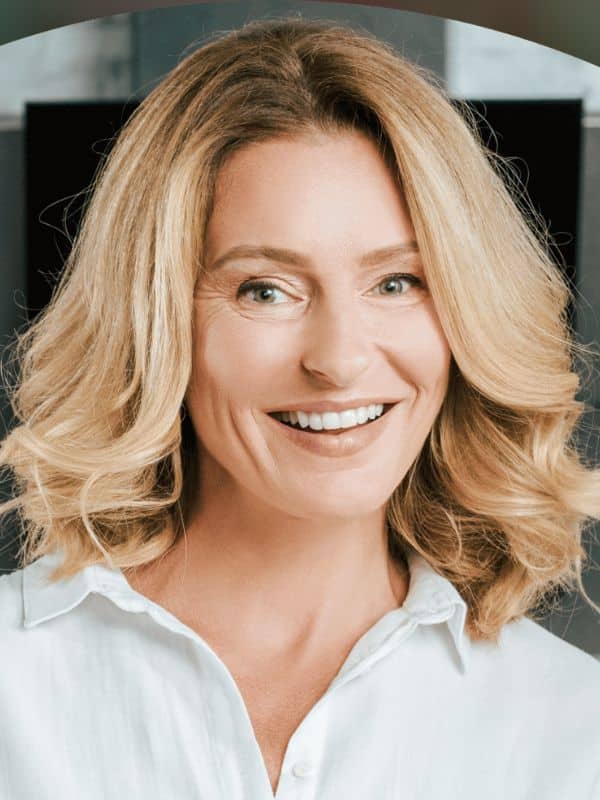 Hi all! I'm Cora Benson, and I've been blogging about food, recipes and things that happen in my kitchen since 2019.