Thinking of buying a stand mixer but worried whether the leading brand KitchenAid is really worth the price tag?
KitchenAid stand mixers are worth the higher price tag as we conducted tests on multiple stand mixers and found that the KitchenAid brand appliances consistently outperformed other manufacturers of the same appliance in the fields of availability, design, function, abilities and warranty.
The makes and models of stand mixers we found to be on par with KitchenAid were consistently priced at a similar point to the equivalent KitchenAid model.
In this article, I'll explain the research that went into finding out whether KitchenAid stand mixers are something you should spend your money on, and provide alternatives if they don't seem like the right brand for you.
History Of KitchenAid
The idea behind an electric stand mixer was designed by engineer Herbert Johnson in 1908. It took 6 years for the designs to be verified and production to begin, and a further five years for the initial stand mixer to be released.
Labelled the H-5, the stand mixer was inspired by a baker mixing dough with a metal spoon and was announced by an executive's wife to be "the ultimate kitchen aid".
KitchenAid launched refrigerators and dishwashers in the '40s and '50s and then branched out into the appliances we commonly see the brand produce today (such as blenders and food processes) in 1993.
Why KitchenAid Stand Mixers Are Expensive
KitchenAid stand mixers produced today are a combination of great manufacturing with high-quality materials and a powerful brand name which demand a high price tag.
Stand mixes tend to cost between $100 and $400, and KitchenAid is consistently on the highest end of that average.
KitchenAid stand mixers specifically have been known to have the power, versatility and capacity to allow bakers, cooks and chefs around the world complete a variety of food preparation which is simply impossible with other stand mixers.
Anyone and everyone you speak to about their KitchenAid will no doubt only speak highly of it. An given its history this is something not to be taken lightly. Consistent positive word of mouth is a "money can't buy" type of promotion that truly verifies how great these machines really are.
I know when I was looking at a stand mixer there was only one brand I was going to buy, and that's KitchenAid.
This is a combination of it being the brand of stand mixer my granny used as well as it being the brand I learnt with during school (there's probably more that went into the subconscious decision making, but you get the idea).
What Does KitchenAid Have That Other Brands Don't?
Versatility
KitchenAid appliances are extremely expensive but they are worth it if you do a lot of cooking and a variety of cooking techniques. KitchenAid pride themselves on being versatile within the kitchen, while you might be thinking how can they be that versatile they just mix things then you are wrong.
Yes the mixer just simply just mix things but you can find different attachments to use on the mixer to create different techniques, whipping fixtures and even one to help knead your dough.
This in all makes the KitchenAid stand mixer much more appealing to a varied customer base as it can do more than just mix ingredients.
Accessories
KitchenAids are the perfect appliance for someone who is looking for a one does all scenario. The biggest advantage of owning a KitchenAid is that it comes with so much but also has the ability to add more accessories and add-ons to make your cooking days easier.
The KitchenAid can have different adapters that can do everything from juicing, kneading to spiralizing. You might even say they have an adapter for everything. This can increase the value of a KitchenAid Stand Mixer tenfold as it eliminates the need for other appliances that do these very techniques.
Durability
The KitchenAid stand mixer is well built and is actually very heavy, this is to make sure that it can withstand the high setting of the mixing along with much more.
Some other branded mixers aren't as well made and though work just as well in the beginning they are unfortunately not built to last. This in turn can make. the appliance more expensive.
Are KitchenAid Stand Mixers Worth The Money?
We know that KitchenAid stand mixers are more expensive than the majority of other stand mixer brands. In fact, at the time of writing, a 4.5 Quart Classic model is on sale for $219.99 while a 4-Quart Hamilton Beach mixer is just $89.99, so is this disparity in price justified.
Personally, I believe the decision comes down to the following factors;
Availability (different sizes and colours)
Product Quality
Power / Capabilities
Functions
Accessories
Design
Reliability
Warranty
Of course, not all of these value telling traits are equal. Some people value a variety in colours and sizes more than they do the customer service and design of a product which is why we've covered all of these topics seperately.
Availability
KitchenAid's primary product is the stand mixer. It should therefore come as no surprise that it offers the best range of colours and sizes when compared to any other stand mixer manufactuer.
Winner: KitchenAid
Product Quality
You'll notice that on Amazon KitchenAid stand mixers consistently receive more than 4.5 star reviews on average.
Sadly, this isn't always the case with other stand mixer brands. However, some do seem to get better reviews than others.
Winner: Draw
Power / Capabilities
As a result of the variety of KitchenAid models, you're able to find a stand mixer which has the exact amount of power and capability you require.
If we take the 5-Quart Artisan model, for example, this stand mixer offers enough power and capacity to create 4 loaves of bread in a single batch as a result of 60 Hz.325 Watts of power.
This is something which can only be achieved by the higher-end models of the other stand mixer brands which often retail for upwards of $250 (around $100 less than the KitchenAid artisan model)
Winner: Draw
Functions
A range of functions and settings allow you to be versatile when in the kitchen. The majority of stand mixer brands focus only on one specific function and that's the speed capacity.
The majority of stand mixer brands had between 6 and 8 different speed settings depending on the model. Every KitchenAid model I checked had 10.
Winner: KitchenAid
Accessories
KitchenAid stand mixers come with three attachments; a flat beater, a whip and a hook. The majority of other stand mixer brands also offer the same set of attachments when purchasing the machine.
However, what really pushes KitchenAid out above other stand mixer brands is the additional accessories which can be purchased and easily connected to the stand mixer. These include; meat grinder, spiralizer, strainer, pasta roller and a sevie.
No other stand mixer brand offers the same number of brand made and third party attachments when compared.
Winner: KitchenAid
Design
The KitchenAid design is patented and has won a magnitude of awards over the past 100-years. Only SMEG comes close to competing with the KitchenAid level of design and finish of the product.
Winner: KitchenAid
Reliability
A 2019 research report by CNet found that KitchenAid was the third most reliable brand for home appliances (however, this was based on a range of products and didn't include stand mixers specifically).
There are reports that have 706 reviews of KitchenAid and an average score of 1.6. Hamilton Beach has 177 reviews with an average score of 1.8 and Kenmore as 184 reviews with an average score of 1.5
Winner: Draw
Warranty
KitchenAid offers a five-year warranty on its stand mixer products.
Meanwhile, Hamilton Beach offers a one-year warranty, and while Crusinart offers a lifetime warranty that's something that the majority of consumers have failed to capitalize as a result of multiple failures by the companies customer service department.
Winner: Draw
Conclusion
I've tried to be as balanced as I can while researching stand mixers which are able to stand up to the quality and reputation of KitchenAid but as I'm sure you'll agree that's something which is incredibly hard to achieve.
KitchenAid Stand Mixer Alternatives
Here are some KitchenAid stand mixer alternatives you may want to consider. While the best certainly seem to be at the higher price point I've tried to include something for all budgets.
Aucma 6.5 Quart 660w Stand Mixer
MakeBreadAtHome much like the majority of Amazon reviews agrees that this is an affordable stand mixer which packs a real punch.
In the 6.5 quart size it's available in three colours; black, blue and silver. Although additional colours are available if you downgrade to a slightly less powerful model with a lower capacity.
Nurxiovo 850W 7-Quart Stand Mixer
If you favour variety and function then the Nurxiovo might be the right machine for you.
The machine comes with a blender and meat grinder included. However, 7% of the reviews at the time of writing are 1-star and include some pretty worrying reports.
You might want to check those out to see if it's something which concerns you before purchasing.
Hamilton Beach 400w 4.5-Quart Stand Mixer
If you're looking for a slightly smaller stand mixer then the 400w 4.5-quart mixer from Hamilton Beach might be the one for you.
This stand mixer isn't the cheapest on this list, in fact, if you manage to find a KitchenAid on sale then this very well could be more expensive.
However, it comes with great reviews and four colour options.
How To Save Money On KitchenAid
If you decide that a KitchenAid is the right brand of stand mixer for you then there's a couple of things you can do to save money on your purchase.
Buy During The Sales – Black Friday, Memorial Day, Boxing Day they are all great times to grab a discount on an otherwise expensive KitchenAid. I've found that you can get older models which are being phased out and replaced with newer models for up to 60% off.
Buy Using Coupon Codes – When shopping online you can save money using the Honey browser extension.
This browser extension prompts you when saving can be made at a store (it has coupons for more than 5,000 stores worldwide) and allow you to apply the code to your basket in one click. I've managed to get savings of up to 35% as a result.
Buy Second Hand – Given the high cost of KitchenAid stand mixers, it should come as no surprise that they sell for good money on the second-hand market. You can save up to 75% buying a KitchenAid from a second-hand store such as Goodwill or online through Craigslist and eBay.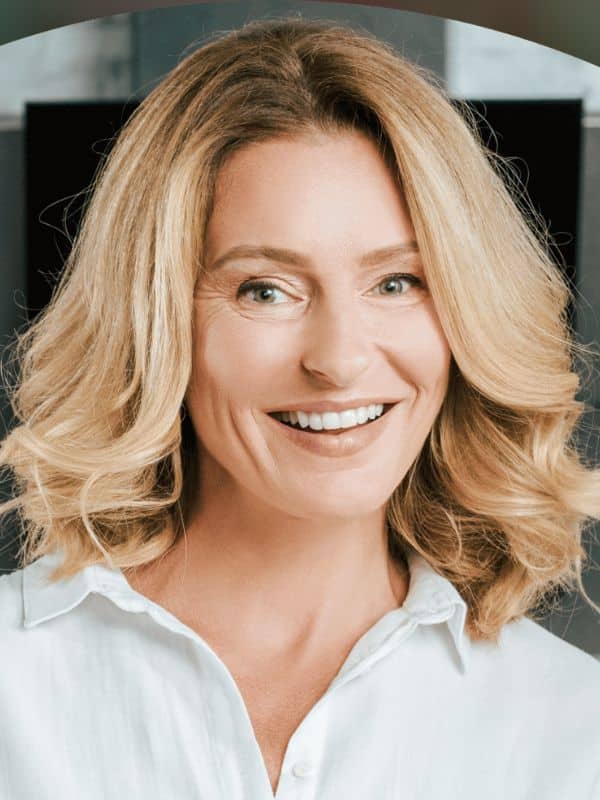 Hi all! I'm Cora Benson, and I've been blogging about food, recipes and things that happen in my kitchen since 2019.