If you've looked at air fryers you've no doubt noticed that they are disproportionally priced. I've seen air fryers range from $30 to $200 and beyond.
The increase in quality, size, technology and style is evident between the $30 to $100 price mark-making an investment at the higher end of this scale worth it. This is significantly reduced between the $100 and $200 mark, making anything more than $100 on an air fryer an unworthwhile investment.
In this post, we'll look at whether an air fryer is a worthwhile investment, the research that went into finding out whether a more expensive air fryer is worth the cost and what air fryer might be right for you.
Is An Air Fryer Worth It
An air fryer isn't a necessary investment for everyone. In my opinion whether or not you purchase an air fryer should depend on the foods you eat regularly and your diet.
Air fryers significantly reduce the amount of oil required to cook foods. Therefore they are great if you're following a low fat or low-calorie diet including Slimming World and Weight Watchers.
If you're not following a strict diet then you still may want to cut back on the amount of oil you're consuming without changing the types of food you eat. Cooking suitable foods in an air fryer is a great way to do this.
I'm talking about foods such as; fries, potatoes, mozzarella sticks, fried chicken, doughnuts, sweet potatoes, brussel sprouts, burgers, egg rolls, boiled eggs, chicken nuggets, fish sticks, hot pockets etc.
If you don't cook and eat many of these foods then investing in an air fryer is likely to be a waste of money.
What's The Difference Between An Expensive And A Cheap Air Fryer
Once you've determined that purchasing an air fryer might be of benefit to you and your family then it's time to begin purchasing one. At which point you'll likely have seen that there's a large disparity in pricing.
Air fryers can range from between $30 and $200 and more often than not the machine at the higher end of the price point has little to no additional features compared to the one that's a third of the price. So what's the difference?
Often the price comes down to;
The manufacturer (named brand vs non-named brand)
The model (new models vs old model that's maybe been out a few years)
The size/capacity
Additional features, accessories and abilities
The warrenty
Take for example this $50 air fryer at Target. It's 900w, by a relatively basic brand and holds 2 quarts. It's basic, with little to no added features or accessories but it certainly does the job.
At double the price you have this Instant Pot air fryer. It's currently being sold for $100. So why the additional cost?
Firstly, it's a brand people know and people trust, many see it as high quality. Next, the size. This Instant Pot Vortex air fryer is 6 quart, triple the capacity of the $50 Dash appliance above.
The additional functions. Not only does this air fryer, air fry. It also has dedicated buttons to bake, roast and reheat foods.
The final reason this air fryer is double the price of the $50 Dash air fryer is due to its style. How it looks and in my opinion at least it looks sleek, it looks stylish and it looks expensive. Especially when compared to the cheaper air fryer above.
Then you have an air fryer such as the Ninja Air Fryer Max XL. Right now the cheapest price I could find one of these air fryers was $179.99 down from the regular retail price of $199.99
So why is this almost double the price of the Instant Pot Vortex?
In this case, it's size is actually smaller at 5.5 quart and the only additional button is a pre-programmed dehydrator.
There's little in the terms of additional accessories or in the terms of the look/style of the machine when compared to the Vortex.
What we can take away from all this is that as the difference of price grows higher the number of new features, additional accessories, size and style grow at a slower rate.
The difference between $50 and $100 is noticeable in a number of ways. Meanwhile, the difference between a $100 and a $200 is hardly noticeable whatsoever.
What Air Fryer Should I Buy?
With all that in mind if you've decided to buy an air fryer which one should you buy?
If you're happy that the end result regardless of the price is very much the same then I'd opt for the 2 quart Dash air fryer.
It's available in a range of different colours which definitely adds to the curb appeal and is one of the cheapest air fryers on the market right now.
If you need an air fryer with a slightly larger capacity, a range of options and a bit of added style then I'd recommend either the 3.7-quart NutriChef or the 5.8-quart GoWise.
Both air fryers have digital displays and come in a sleek black colour. The digital display has a number of buttons which are pre-set functions (heat and time) suitable for a variety of meals.
I simply wouldn't recommend anything more expensive than these air fryers. I don't think the difference in price vs size, quality and condition make it an unworthwhile investment.
If you've got an Instant Pot, however, I'd suggest not buying another appliance and instead of buying the Instant Pot air fryer lid. Honestly, this thing is perhaps my favourite invention ever!
If you're in a small kitchen and don't have space or simply find yourself worried that you won't use an air fryer enough to justify the space it takes up then this is a fantastic solution.
It clips straight onto the top of your Instant Pot, set the button to air fry, boil, bake, roast or dehydrate and away you go!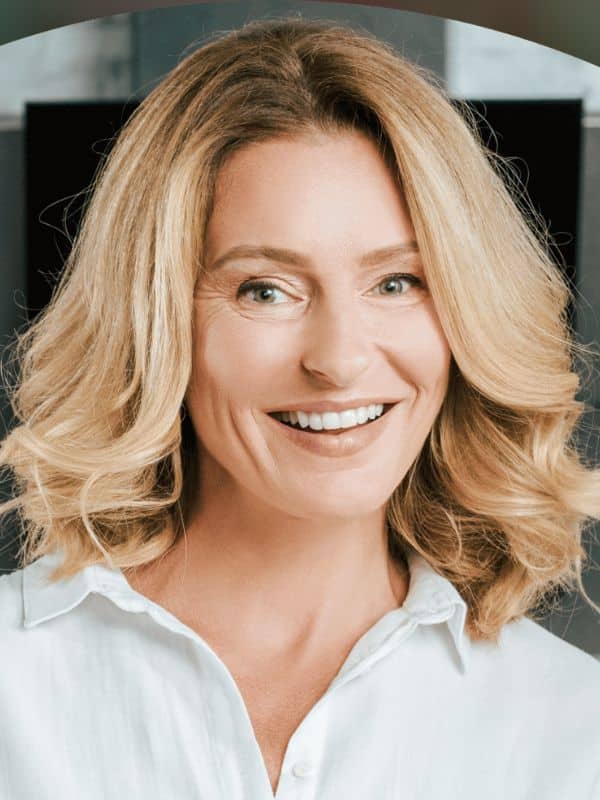 Hi all! I'm Cora Benson, and I've been blogging about food, recipes and things that happen in my kitchen since 2019.