Many people enjoy outdoor cooking since it provides a great opportunity to get together with friends and family. But good grills don't come cheap, so once you've invested in one, you need to take good care of it. Grill covers help keep your grill safe and well-protected whatever the weather, enabling you to keep enjoying your barbecues for many years.
The 5 best heavy-duty grill covers available on Amazon.com are:
Grillman Premium (58 Inch) BBQ Grill Cover
Classic Accessories Water-Resistant BBQ Grill Cover
Kingkong Gas Grill Cover
Unicook Heavy-Duty Waterproof Barbecue Gas Grill Cover
Simple Houseware BBQ Grill Cover, (32″)
In this article, I'll share some of the best grill covers out there, including what most people consider the very best heavy duty grill cover, the Grillman Premium BBQ Grill Cover. You'll also find out the cover's closest alternatives, discover why you need to use a grill cover, and learn all you need to know before purchasing one.
Grillman Premium BBQ Grill Cover is one of Amazon's most popular heavy-duty grill covers, and with good reason. It's waterproof, UV resistant, and tear-proof. What's more, the Grillman Grill Cover sports an extra-wide cover design that provides a perfect fit for the major outdoor gas and bbq grill brands.
This grill cover's dimensions are 58″ L x 24″ W x 48″ (147.32 x 60.96 x 121.92 cm) H, large enough to fit most grills. Still, the Grillman Grill Cover is available in 6 different size ranges from 30 x 26 x 43 to 72 x 26 x 51 inches (76.2 x 66.04 x 109.22 cm to 182.88 x 66.04 x 129.54 cm), which offers a secure fit for your grill models.
This grill cover will work for you whether you're in the market for a Weber, Weber Spirit, Genesis, Char Broil, or Brinkmann gas grill cover.
You never have to worry about strong winds blowing away your grill cover because it comes with adjustable Velcro straps. Side straps keep the grill safe from extreme outdoor conditions, and you can tighten the hook and loop straps for a better fit.
This grill cover is highly reliable. Unlike most covers that rip and tear with use, Gilman Premium Grill Cover is rip-resistant, enduring frequent usage through the seasons. Additionally, the tight stitching prevents seam leaks while increasing the cover's durability.
Another great thing about the Grillman Grill Cover is that it's easy to clean. Besides, it takes little effort to apply and remove the cover. And because it's waterproof, you can simply hose it down and leave it to sun-dry. You can rest assured that your Grillman Grill Cover will retain its good looks while safeguarding your bbq or gas grill for many years.
When it comes to looks, the Grillman Grill Cover doesn't disappoint. It comes in black, gray, and tan, allowing you to choose the color that best matches your patio furniture. The grill cover is made with heavy-duty polyester material and has a waterproof lining, thus guards your grill against rain, snow, and sun.
The Grillman Premium Grill Cover ticks almost all the boxes. This quality product is durable, easy to clean, easy to use, waterproof, offers your appliance superb protection, and comes at a great price.
Even better, it comes with a lifetime replacement guarantee, giving you peace of mind when purchasing this solid product. What's not to like? This grill cover is undoubtedly the best of the best.
Pros
Provides utmost protection. The Grillman Grill Cover can withstand most weather conditions.
It has a perfect fit. The grill cover features adjustable straps that allow a perfect fit. Also, the cover fits most major grill brands within the size range covered.
Offers lifetime replacement warranty. This product comes with one of the best warranty programs available, giving you the confidence to make a purchase.
Cons
Doesn't fit snugly at the bottom. Since the bottom doesn't fit snugly into the grill cover, it might expose the grill legs to the elements.
Has no air vents. This grill cover doesn't have air vents which means that any moisture that finds its way inside remains trapped within.
The Classic Accessories Veranda Water-resistant BBQ Grill cover is in a class of its own. It boasts interior bound seams for added strength, high-density stitching that assures you of the product's durability, and padded handles for maximum comfort. Additionally, the matching webbing adds a touch of sophistication, and the product is easy to use, clean, and store.
This attractive cover will look great on your patio. A favorite of many grilling fans, the Classic Accessories Grill Cover sports a fashionable design that adds to its appeal. It's not only durable but comes with an extensive collection of matching products, including patio furniture, umbrellas, patio furniture, and table sets.
You'll notice that the manufacturer paid keen attention to details when designing this product. The heavy-duty grill cover has an elegant woven polyester fabric top with a protective laminated backing that both repels and resists water, as well as a splash guard skirt.
Furthermore, an elastic hem cord with accompanying toggles allows you to adjust the cover for a better custom fit. These smart features place the Classic Accessories cover a notch above the competition.
But that's not all; the cover contains inbuilt air vents to reduce condensation within and wind lifting. The vents are also useful in providing maximum ventilation. As noted earlier, the cover also comes fitted with reinforced padded handles for your convenience and comfort during use.
The large handles make it easier to fit the cover over your grill or lift it off the grill when you want to barbecue.
A storage pocket and buckled straps are a thoughtful addition to your ease of use, enhancing the product's attractiveness. The straps secure the cover around your grill's legs, giving it a snug fit and enabling it to remain in place.
This premium quality grill cover fits barbecue grills measuring 80 "L x 30″ D x 51" H (203.2 x 76.2 x 129.54 cm), suitable for several big name brands. It's available in up to 8 sizes, with the smallest fitting grills measuring 38 x 22 x 44 inches or 71.12 x 55.88 x 111.76 cm).
It also comes with a 3-year limited warranty giving you the confidence that the manufacturer has utmost confidence in their product.
Pros
Contains air vents. The downward-facing vents reduce condensation. They let out trapped moisture without allowing any to get in.
Adjustable cover. The buckled straps and elastic cinch cord help secure the cover, enabling it to fit many types of grills.
Padded handles. These make it easier to handle the cover when installing or removing it
The cover comes in a light color. A lighter color won't show fading as obviously as dark covers.
Cons
No UV protection. You might need to keep your grill on a covered area of your porch to avoid the sun; otherwise, you won't be able to use it for long.
The adjustable straps and buckles are at the bottom. This is a long way down and not very convenient.
Are you on the lookout for a heavy-duty grill cover that's water-resistant, designed to handle high temperatures, and is good value for money?
Then Kingkong Gas Grill Cover fits the bill. Specially designed for Weber grills, it fits grills sporting 3-4 burners measuring between 53″ and 58″ (58.42 – 147.32 cm) as the cover measures 60″ x 24″ x 44″ (152.4 x 60.96 x 111.76 cm). This sizing also complements Char-Broil and Genesis II gas grills.
The Kingkong Grill cover is made from durable, high-quality 100% polyester material featuring a protective waterproof outer coating.
The flexible material withstands high temperatures and is sturdy enough to protect your barbeque from snow, rain, and tears or cracks. And since the cover is resistant to UV rays, it won't fade much over the years.
Cleaning the grill cover is a breeze, as you only need to spray it with water and leave it out to dry in the sun. To use the cover, simply place it over your grill and connect the conveniently attached Velcro straps. The grill cover fits snugly and is easy to remove. Moreover, the side straps tighten the cover in place, preventing it from blowing off during foul weather.
Another outstanding feature is that the grill cover comes with a grill brush, tongs, plus a cooking thermometer. In addition, the 36-month worry-free after-sales service promises you peace of mind during usage, making the Kingkong Gas Grill Cover an excellent choice.
Pros
Comes with accessories. The cover comes with a cooking thermometer, tongs, and grill brush for your grilling pleasure.
Made of polyester fabric. The cover is made from durable, high-quality material.
Easy to clean and maintain. It only needs hosing out with water and will dry out in the sun.
Cons
Prone to leaking at the seams. This can cause moisture to get inside the cover, causing harm to your grill.
Not completely waterproof. It doesn't keep moisture completely out, especially during a heavy downpour
Unicook Heavy Duty Waterproof Barbecue Gas Grill Cover is an excellent choice for any barbecue enthusiast looking for a heavy-duty cover for their grill. Boasting 1000s of raving fans and a near-perfect rating, this cover is durable and well-constructed, making it capable of providing your grill with ample protection.
Built to last, this grill cover features a unique fade-resistant polyester fabric with a vinyl coating. The long-lasting water repellent material is colorfast, UV resistant, and waterproof. Also, it resists tears and cracking brought about by cold.
In a nutshell, the cover keeps your grill protected from the rain, sun, snow, wind, dust, and dirt throughout the seasons. As such, your grill stays clean and dry until you need to use it.
There's no need to worry about your cover blowing off in the wind because wide, concealed mesh vents prevent this from happening. Present on either side, they allow air to circulate while letting moisture escape, thus minimizing inside condensation.
Unicook's grill cover measures 55″ x 23″ x 42″ (139.7 x 58.42 x 106.68 cm). This size fits a wide selection of outdoor grills containing 3-4 burners and a width of between 47″ to 53″ (119.38 – 134.62 cm). These include brands like Weber, Char Broil, Brinkmann, Jenn Air, Nexgrill and DynaGlow.
The cover doesn't fully cover the wheels, but this allows you to move the grill freely, even with the cover on.
For comfortable handling, the grill cover sports durable fabric handles on either side. This makes fitting and removal pretty easy, plus the handles make it easier to hang or store the cover. Furthermore, the heavy-duty 1.5″ (3.82 cm) wide straps are convenient for keeping the cover securely fastened, preventing it from slipping off or blowing away.
So, if you love grilling and like to do it often, look no further than a Unicook grill cover. The product comes with a 12 months limited warranty.
Pros
Durable: The material is thick and sturdy and won't fade easily in the intense summer heat or crack in the freezing cold winter
Sturdy handles: The durable handles make removing the cover effortless.
Mesh vents: These allow for circulation while reducing condensation.
Cons
Tear reports: The fabric might not be ideal for areas with heavy storms, as some users reported tears occurring around the handles
Short warranty: The warranty period is only one year.
Simple Houseware BBQ Grill Cover is specially designed for smaller grills. It provides a perfect fit for most 2-burner grills measuring 32″ W x 24″ D x 43″ H (81.28 x 60.96 x 109.22 cm). The cover features 1-inch (2.5 cm) wide handles as well as straps on either side for a customized fit.
The handles also make it easier for you to fit or remove the cover while the Velcro straps hold it in place during wind storms.
Made with heavy-duty polyester material (600D), this remarkable grill cover is sure to last. The thick and heavy material resists most outdoor elements like the sun, wind, rain, and dust since it's dust-proof, waterproof, wind-resistant, and UV resistant. Additionally, it resists rips and tears, making it ideal for use throughout the seasons.
Taking care of your Simple Houseware Grill Cover is pretty straightforward. Cleaning is straightforward as you simply hose it down with water, then leave it to dry in the outside sun. To extend the life of your grill cover, always keep it in a shaded area, away from the hot sun. Also, before covering your grill, it's advisable to always fold down the side tables.
If you're looking for a simple but well-built heavy-duty grill cover that's easy on the pocket, Simple Houseware BBQ Grill Cover is the way to go.
Pros
Perfect fit. The grill cover fits perfectly on most grills in the specified size.
Side fasteners: You can adjust the fitting by tightening the attached side straps.
Affordable price: The cover grill comes at an affordable price, giving good value for money.
Cons
Material not very long-lasting: Some users complained of holes or tears appearing after a few months of use
Corners wear out fast: The grill cover tends to wear out at the corners; hence these might need reinforcing.
Why You Need a Grill Cover
As mentioned, a grill cover protects your grill from extreme weather conditions, such as heavy rain, direct sun, heat, strong winds, thunderstorms, and snow. Additionally, it helps prevent dirt or grime from accumulating on the outside of the grill, making cleaning and maintenance less of a hassle.
That said, you might not require a grill cover if:
The grill is stored in a shed or garage when not in use.
The grill under a gazebo .
The grill is used for commercial purposes; hence it's in regular use.
What To Consider When Buying a Heavy Duty Grill Cover
The best grill cover is one that offers your grill maximum protection, allowing it to withstand the vagaries of weather.
It also needs to be the right size to provide a perfect fit for your grill. If it's too tight, installing it might be a struggle, and if it's too loose, moisture could find its way inside, causing mold or mildew.
An oversized cover might turn into a sail, blowing over your grill or sending it flying during a windstorm. Therefore, it's best to choose a grill cover that's only slightly larger than your grill for the perfect fit.
Here is a short video explaining how to measure your grill to enable you to get the correct cover size:
When choosing your heavy-duty grill cover, there are several factors to consider to select the best grill cover for your needs.
Some of the key factors include:
Durability: Select a grill cover made with strong, durable, heavy-duty material like polyester. This will ensure it lasts long and withstands constant use. Consider its thickness too. Measured in Derniers indicated by the letter D, an ideal grill cover should have a thickness measuring at least 600D.
Product quality: Go for a high-quality product and avoid low-grade materials or poor construction. A poorly made product will not protect your grill adequately. Besides, it won't last, meaning you'll soon be back looking for a new grill cover.
The type of grill: Some grill covers come in select sizes, while others only work with specific grill makes or brands. Hence you need to confirm that your preferred grill cover fits your grill.
Water resistance: It's vital to buy a water-resistant or waterproof grill cover, as even a tiny amount of water can damage your barbecue. Leaks from the seams or rips could lead to rusting, which could necessitate replacing your grill, a most unwelcome expense.
Ease of use: Your grill cover should be user-friendly. Avoid anything that takes you longer than 20 minutes to install or remove. If it takes too long, you probably won't want to use it.
Your weather type: Your local weather could impact your choice of a grill cover. Some locations have strong winds, intense UV rays, or harsh winters, which could harm your cover. Hence, you need to get a cover that can handle such weather extremes.
Purchase price: Grill covers are not that pricey, but you might fork out more for a premium brand such as weber. Whatever your preference, you need to consider your budget when purchasing one.
Warranty: Go for a product with an extended warranty as this will guarantee you support in case you encounter a problem during usage.
UV protection: Most grills typically sit outside getting intense sunlight in the summer and snow during winter. With time, the elements cause an uncovered grill to rust and fade. A grill cover with UV protection helps prevent your grill from fading due to the prolonged exposure to sunlight, maintains its looks, and allows it to last longer. This saves you money since you don't need to replace your grill every so often.
Mesh air vents: Air vents aid in keeping the air under the grill in motion, thereby minimizing condensation.
Adjustable straps: An ideal grill cover should come with straps, buckles, or drawstrings to hold the cover securely in place. The straps ensure the cover does not get blown off by strong winds, thus keeping your grill protected at all times. Look for a grill cover with adjustable straps for a more customized fit.
Aesthetics: While this isn't high on the list of factors to consider, everybody likes a good-looking product, and a grill cover is no exception. Besides, the barbeque sits in your yard, and who wants to be looking at an eyesore while barbecuing or relaxing? Consider choosing a cover that's pleasing to the eye or one that goes with your existing porch decor or furniture.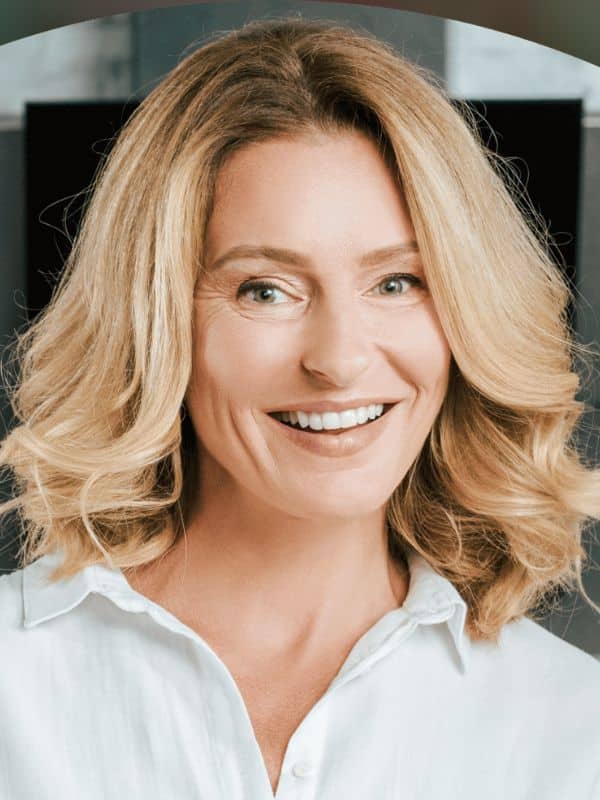 Hi all! I'm Cora Benson, and I've been blogging about food, recipes and things that happen in my kitchen since 2019.