When upgrading or remodeling your kitchen, one of the decisions you will need to make is whether to have a single oven or double oven. While it is true that two is better than one, this may not be the case with a double oven. Is a double oven required, or is a single oven sufficient? How can you make the best and practical decision possible?
A single oven is a fantastic choice if you want to save energy and money while still having enough cooking room for pots and pans. On the other hand, a double oven is best if you aim for more complex cooking, allowing you to save time and effort.
To learn more about this topic, continue reading. In this article, I'll discuss the distinctions between a double oven and a single oven, along with their pros and cons, so that you can make the best decision for your kitchen!
The Difference Between a Single Oven and Double Oven
To determine what kind of oven you should buy, it's essential to grasp what a single oven or double oven is and the various alternatives.
Although having more oven space can be helpful, you'll have to pay a premium for the additional cooking space. The question is, is it really worth the money?
What Are Single Ovens?
Single ovens only have one oven to bake, roast, and grill in. They're approximately sixty centimeters tall. Also, they may be placed almost anywhere in your kitchen, such as under the counter or in an eye-level cabinet.
The majority of single ovens are designed to fit into an oven housing unit. However, you'll need to take note and check the height on both compact and standard ovens.
You won't need to worry about width and depth since there are common measurements of 59.7cm (23.5 inches) width and 56 cm (22 inches) depth for all models. The typical height of compact ovens is approximately 45 cm (17.7 inches), but the standard height of a single oven is 60 cm (23.6 inches).
Pros and Cons of Having a Single Oven
Single ovens can be put at an appropriate height, which is excellent for ergonomics. Although they only come with one oven to cook in, they provide adequate space to prepare almost any meal. Some models may contain a storage drawer at the bottom, which allows you to keep cooking accessories or trays close at hand when preparing meals.
Below are the pros and cons of a single oven:
Pros: If you have limited counter space in your kitchen, a compact oven is an excellent choice.
Cons: A compact oven's small interior means that it doesn't have much room if you're planning to cook food for a large group of people. So, planning on cooking Christmas dinner for a large group in a single oven is a no-no.
Tips on Choosing Your Own Single Oven
If you're planning to purchase a single oven, you must take into account a number of factors, including the following:
Size. Obviously, the first thing you want to think about is the size of the oven, and your appliance must fit into your kitchen. Furthermore, if you have enough space, the oven's capacity must be sufficient for your requirements.
Cooking Modes. Also, it's necessary to examine the built-in cooking mode of your oven. Nowadays, many different systems are used in one oven. Natural convection, fan-assisted convection, forced-air convection, circulating heat, a grill, steam, or a combination of several systems are some of the cooking modes you can choose from.
Cleaning System. Some appliances can save you the time and effort of cleaning. There are a variety of cleaning technologies available, including catalysis, pyrolysis, and steam cleaning.
Safety. Safety is the most important thing to look at when buying an appliance, especially if you're a parent. Cold or temperate doors will keep you from being burned if you come into contact with the oven. Furthermore, certain models are equipped with child safety mechanisms.
What Are Double Ovens?
A double oven features two independent cooking compartments with different parameters, such as temperature and time. Double-wall ovens often consist of two ovens of similar size, whereas double oven ranges have a stove top with two ovens: typically, a smaller oven on top a larger one.
Unlike a single oven, a double oven offers higher cooking capacity because it features two cooking zones in one unit. Double ovens come in two configurations: double wall oven and double range.
Double-Walled Oven
This unit consists of two full-size ovens placed vertically or side-by-side.
It requires customized wall space.
Compared to a double oven range, this unit has additional space because it has two standard oven sizes in one unit. So, you may cook multiple foods at different temperatures simultaneously.
Double-Oven Range
It has a classic cooking range on top. Also, it has a smaller top oven and a larger oven underneath.
The ovens can operate independently or concurrently.
The upper oven is smaller and can accommodate one baking sheet or a small bird. Although the lower oven has less capacity than a standard single oven, it can hold a roast, a turkey or several baking sheets.
When comparing the attributes of a single oven against a double oven, consider how frequently you prepare large meals or host gatherings.
An electric double oven is a time-saver for those who routinely prepare meals for extended family or company. You can bake bread in one oven while roasting a turkey in a different one. Double ovens are available in a variety of configurations.
Some built-in oven manufacturers provide a small, energy-efficient higher furnace connected to a large-range oven for baking and baking-related meals. A double oven gives you the flexibility and space to cook two dishes at different temperatures at the same time and with the same amount of energy.
For those without the money or room for a double oven, a less expensive alternative is to experiment with larger ovens.
Manufacturers are constantly coming up with new ideas for how to make more usable space inside the confines of the box.
Double ovens may be configured to provide conventional heat in one oven while providing convection heat in the other. A convection oven uses an internal fan to spread heat evenly throughout the oven. Convection heating increases the price of an oven by $200 or more, but it's well worth the investment for some home cooks.
The majority of wall ovens are electric, with only a few commercial-style wall ovens being powered by natural gas.
Pros and Cons of a Double Oven
Here are the advantages of owning a double oven:
It can help you save energy. Using the tiny oven on a double oven range for everyday cooking consumes less energy than using a huge single oven.
It provides more cooking space. Both double oven ranges and double wall ovens offer a more considerable amount of cooking space than a standard single oven.
It provides better aesthetics. A double oven's modern design and greater cooking capabilities can increase the value of your home.
It allows simultaneous cooking. Cooking multiple dishes at the same time saves time when catering to a large group of guests.
The drawbacks of a double oven include:
A double oven range doesn't feature a single oven storage drawer for oversized pots and pans, as is common with single oven ranges.
Because the bottom oven on double oven ranges is lower to the ground than the top oven on single oven ranges, it requires significant bending to access it.
Double oven arrangements are more expensive than a single oven design.
While a double oven range provides greater cooking space than a single oven, the bottom oven isn't as huge as it would be in a single oven.
Tips on Choosing Your Own Double Oven
If your family is looking forward to dinners that include all of the sides and dessert, a double oven might make meal preparation easier.
Organize dishes with varying cooking requirements in the distinct sections, and keep completed dishes warm while you finish cooking the remaining dishes. If you need to cook a simple one-pan dinner on hectic nights, a double oven range allows you to cook using only the smaller oven compartment.
A double wall oven can accommodate large gatherings such as school activities, community get-togethers, and holiday get-togethers by providing additional capacity. It's up to you and your way of life to decide whether or not a double oven is worthwhile.
Which brands and models are the most suitable for your cooking requirements and preferences if a double oven meets your needs and preferences?
Listed below are some things to think about while selecting a double oven:
Size
Make sure you have enough wall space for a double wall oven before purchasing one. Think of how much space you need based on your family size and hosting habits. Most double ovens can accommodate a turkey of approximately 15–20 lbs (approximately 7kg) in size.
Dual-oven variants are available in the same widths as single-oven ones, ranging from twenty-four to thirty-six inches wide in most cases. You can also use the same broad trays, pans, and other items that you would typically use in your single oven.
However, while double oven ranges may have shorter divisions than single oven ranges, most foods prepared at home will fit in either compartment, with tall items being better suited to the larger bottom ovens on double oven ranges.
Reliability
Having a larger oven can mean having more problems. When selecting your oven, keep customer reviews and warranty choices in mind as well. Although a Miele double wall oven has a higher price tag, its dependability has been well proven.
If you buy a Samsung double oven range, you get the precision of a gas cooktop along with the speed and uniform cooking of an electric oven to create a really exceptional cooking experience.
In addition to touchscreen controls, LG twin oven ranges have convection cooking on the lower oven and other features. GE Profile twin wall ovens can air fry food, and you can control them via a smartphone application.
Maximizing Your Double Oven's Benefits
If you have a double oven, you may roast meats at 450°F (232.22°C) with the convection setting enabled to achieve that flawlessly browned finish—while also baking a dessert in the other compartment at a much lower temperature without the convection setting.
Use the capacity to cook multiple dishes at the same time when you have a double oven. While a single oven can accommodate many dishes, it can become a juggling act to ensure that each recipe receives the optimal temperature, timing, and settings.
Additionally, having a second oven is beneficial when making many batches of the same recipe, such as enough cookies for a bake sale. It lets you cycle between batches indefinitely by staggering the start and completion times from oven to oven.
Maintain the proper temperature in each oven compartment by properly loading and unloading batches from each oven at the appropriate times.
With limited counter space, a double oven can be an excellent solution for your kitchen. Their incredible versatility makes them a better choice when you need to feed many people.
Tips Before Purchasing an Oven
Before you go shopping for an oven, do some research and planning to make sure you get a new appliance that meets your needs and complements your kitchen design.
Consider the space in your kitchen, the oven's unique features, the power source, and the cost and time required for installation before making your purchase.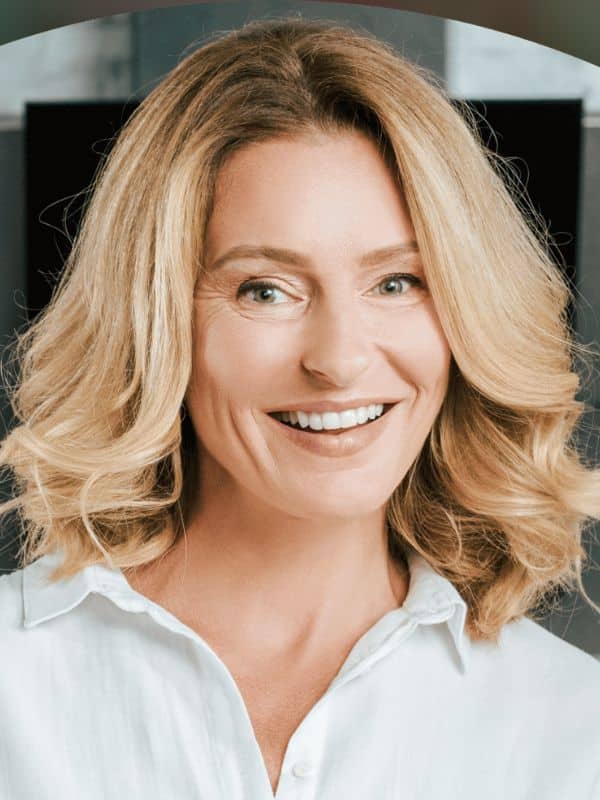 Hi all! I'm Cora Benson, and I've been blogging about food, recipes and things that happen in my kitchen since 2019.