The NuWave oven is a versatile multifunctional appliance. The NuWave air fryer is also multipurpose, but its utility is limited to frying, reheating, and a bit of baking. In contrast, a NuWave oven is suitable for around 12 types of cooking, including air-frying, so, which one is right for you?
NuWave ovens can air fry, grill, roast, sear, steam, broil, bake, and more. Air fryers are suitable if you're on a budget, need a smaller countertop appliance, and don't try diverse recipes. A NuWave oven is for a family, whereas a small air fryer is for one person.
Both ovens and air fryers are just tools and are as good or average as the chef. What you wish to cook, how, and your culinary skills will determine whether a NuWave oven is better or an air fryer. This guide discusses every single factor of consequence to help you decide.
The Similarity and Difference Of NuWave Oven vs. Air Fryer
The NuWave oven uses convection to heat and cook food, while an air fryer, whether from NuWave or another brand, also use convection. Both appliances use fans to circulate heat, but that's where the similarity ends.
NuWave ovens, such as the Bravo XL, circulate heat from the top, bottom, and all around the food. In contrast, most air fryers circulate heat only from top to bottom.
Some air fryers, like the NuWave Brio, use top-down heating and circulate the heat on all sides of the food.
Heat Circulation Effect on Air Frying
Air fryers using the top-down heating mechanism cannot have the same effect as convection ovens circulating the heat on all sides, above and below the food. This issue is why you have to shake the air fryer basket periodically.
Some users toss or flip the food in an air fryer at regular intervals.
When you deep fry anything traditionally, the raw food is submerged in oil, a cooking medium. The cooking oil transfers or circulates the heat through conduction, and it does so holistically. Thus, you get well-cooked, crispy, and crunchy fries, albeit oily and unhealthy.
Air fryers may turn out some crispy fries, some soggy ones, and a few undercooked pieces unless you shake, toss, or flip the food in the fryer basket. The only other option is to cook a tiny batch at a time.
No such restriction applies to a convection oven air fryer, especially for NuWave Bravo and Primo.
NuWave Oven vs. Air Fryer – A Comparative Analysis
Air fryers and convection ovens have evolved and certainly improved since the first Philips Airfryer. Take the example of NuWave Primo, which is a combo grill oven. Primo is an oven, grill, and air fryer using convection, conduction, and infrared that can cook in myriad ways.
Size and Capacity
A NuWave oven is larger and heavier than typical air fryers. The NuWave air fryer Brio is also substantially bigger and weightier than the standard small to medium models of other brands.
Here is a size and capacity comparison between NuWave Bravo and Brio:
Attribute
NuWave Bravo
NuWave Brio


Capacity

28 qt. (26.5 liters)
7.25 qt. (6.86 liters)

14 qt. (13.2 liters)



Dimensions


20.04 x 16.57 x 11.14" (51 x 42 x 28 cm)
11 x 10.5 x 13.5"
(28 x 26.67 x 34.2 cm)

15.35 x 13.11 x 16.18" (39 x 33 x 41 cm)


Weight

25 lbs. (11.3 kg)
16 lbs. (7.26 kg)

20 lbs. (9 kg)
If you want a small air fryer, say a capacity of 1.5 to 2 qt. (1.42 to 1.89 liters), neither Bravo nor Brio is suitable. Technically, NuWave Brio is not a small air fryer.
The only medium variant of NuWave Brio is the 4.5 qt. (4.25 liters) model. Brio 7.25 qt. (6.86 liters) is a large air fryer.
The larger 14 qt. (13.2 liters) Brio is massive, suitable for Thanksgiving and Christmas dinners or if you have a large family.
Here is a quick guide to air fryer sizes and food capacity:
| | | |
| --- | --- | --- |
| Category | Air Fryer Size | Food Capacity |
| Small | 1 to 3 qt. (0.9 to 2.8 liters) | Up to 2.6 lbs. (1.18 kg) |
| Medium | 3.5 to 6 qt. (3.3 to 5.6 liters) | Up to 7 lbs. (3.2 kg) |
| Large | 6 to 10 qt. (5.6 to 9.5 liters) | Up to 10 lbs. (4.5 kg) |
| Extra Large | 10 to 16 qt. (9.5 to 15 liters) | Up to 15 lbs. (6.8 kg) |
The 1 to 1.5 qt.(0.94-1.42 liters) is sufficient for 1 piece of chicken breast or 2 wings, but 3 qt. (2.83) models can cook up to 6 chicken wings.
Choose a small to medium air fryer for the following reasons:
You have limited countertop space.
You are on a strict budget.
You don't need a large air fryer or convection oven.
Heating and Frying
Since most air fryers use top-down heat circulation, you cannot completely fill the basket or tray if you want a well-made crispy delicacy. However, the NuWave Brio doesn't have such a strict restriction.
Brio uses convection and circulates heat on all sides, so the frying is more effective than other models' top-to-bottom heat circulation. Besides, Brio is a bigger air fryer with extra-large variants.
Most air fryers' heat source and circulation are subpar compared to NuWave oven, be it Bravo or Primo. The Brio Air fryers fare better than top-down heating models, but they are still not a match.
The NuWave Bravo oven air-fries using heat from the top, bottom, and all sides, which means that you can regulate the heat at the top and the bottom separately. Thus, your cooking will be exponentially more thorough and controlled or customized than what you can do with typical air-fryers.
Customization is essential because you cannot have the same approach to air-fry chicken wings and onion rings. Toggling the overall temperature setting on the control panel is not adequate.
You have to regulate the heat source and circulation for the required or desired air-frying.
Digital Temperature Probe in NuWave Ovens and Air Fryers
NuWave ovens and air fryers use a digital probe to measure the internal food temperature. Primo, Bravo, and Brio and their variants have an auto shut-off feature to prevent overcooking. The function also prevents undercooking since you are notified at the right time.
Air fryers of other brands don't necessarily have such a feature.
You may consider using a wireless food thermometer, but it will not be integrated with the air fryer. But, you won't have an auto shut-off function.
Control Panel and Convenience
Contemporary ovens and air fryers are smart appliances. Many state-of-the-art models have programmable settings, preloaded recipes, and one-touch selections.
NuWave ovens and air fryers have almost nothing separating their control panels, at least from the user's perspective. The same can be said about air fryers of other major brands. However, convenience is a slightly different matter.
Both the NuWave oven and air fryer are convenient in terms of ease of access and use. However, an oven is more spacious, with racks and grills, which means you can air-fry different foods at the same time.
NuWave Brio is spacious enough to fry different foods, but you must be content with the base tray. The air circulation riser for the Brio improves heat transfer and facilitates better frying.
However, it doesn't serve as another rack or tray.
Air Frying Efficacy and Efficiency
The 120 V, 1800 W NuWave Bravo oven has three fan speed settings, while the NuWave air fryer has three operating wattages:
700 W, 1500 W, 1800 W for the 7.25 qt. (6.86 liters) Brio.
900 W, 1500 W, 1800 W for the 14 qt. (13.2 liters) Brio.
NuWave Brio is also available in other capacities, such as 4.5 qt. (4.25 liters), 6 qt. (5.67 liters) and 15.5 qt. (14.66 liters). All variants can operate at a maximum of 1800 W with the fan clocking 2500 rpm.
NuWave ovens and air fryers contain preheat functions and operate at similar maximum temperatures, heating capacities, and fan speeds. Thus, the efficacy and efficiency don't have much noticeable difference, but for one exception.
The heat circulation makes a difference and the space or capacity inside can play a role when you have a large quantity or cook several foods.
Maintenance and Warranty
Air fryers are simpler to maintain than convection ovens.
A NuWave oven has more components, and its larger size makes cleaning a tedious task. Both ovens and air fryers have dishwasher-safe parts. Yet, an air fryer is easier to clean, as maintenance is further simplified if you have a small to medium air fryer.
Larger air fryers like the Brio have bigger base trays, so you need to make more space for them inside your dishwasher.
Both NuWave Bravo and Brio have a 1-year limited warranty. Also, NuWave offers a 90-day money-back guarantee, depending on the retailer or seller, typically excluding the shipping or postage & handling charges.
The Paradoxes
A convection oven capable of air-frying, such as NuWave Bravo and Primo, is a large appliance, so you are unlikely to see any energy savings with it that you may find with small to medium air fryers.
On the flip side, air fryers are not energy-efficient if you operate them for long periods. Besides, you may have to preheat an air fryer for crispy fries. Preheating will neutralize the energy efficiency as most air fryers are engineered to run on constant wattage, unlike ovens.
Furthermore, air fryers are supposed to consume less time. Preheating an air fryer is akin to prepping a convection oven. Hence, you have to account for a similar prep and cook time.
The Ultimate Decider: Price
Check the latest prices of ovens and air fryers on Amazon.com:
The 6 qt. (5.6 liters) and 7.25 qt. (6.8 liters) Brio air fryers are substantially cheaper than Bravo XL. The 8 qt. (7.6 liters) Brio is still cheaper, but the 15.5 qt. (14.6 liters) Brio may cost you more than the 28 qt. (26.5 liters) Bravo XL.
If you need a large air fryer, a Bravo XL convection oven capable of more efficient air-frying is a better and more affordable option.
Here are the prices of some of the other brands' air fryers on Amazon.com:
The small Philips has an exorbitant price sans discounts. The midrange Cosori air fryer costs almost the same as the medium to large Brio variants.
The large Philips TurboStar air fryer's cost is more than twice that of Bravo, nearly double Brio's, and substantially higher than NuWave Primo's.
The latter is a superior and multifaceted option then.
NuWave Primo Oven, Air Fryer, and Grill
NuWave Primo combines infrared heating with conduction and convection. The grill, oven, and air fryer have heating elements at the top and bottom, both of which can be regulated separately or independently.
There is complete 360° heat circulation. Infrared can heat through your food.
You can effortlessly air-fry 10 lbs. (4.5 kg) of food in one go. Primo saves time, cooks better than regular convection ovens and air fryers, and has unmatched features in its class. Check out NuWave Primo Grill Oven on Amazon.com.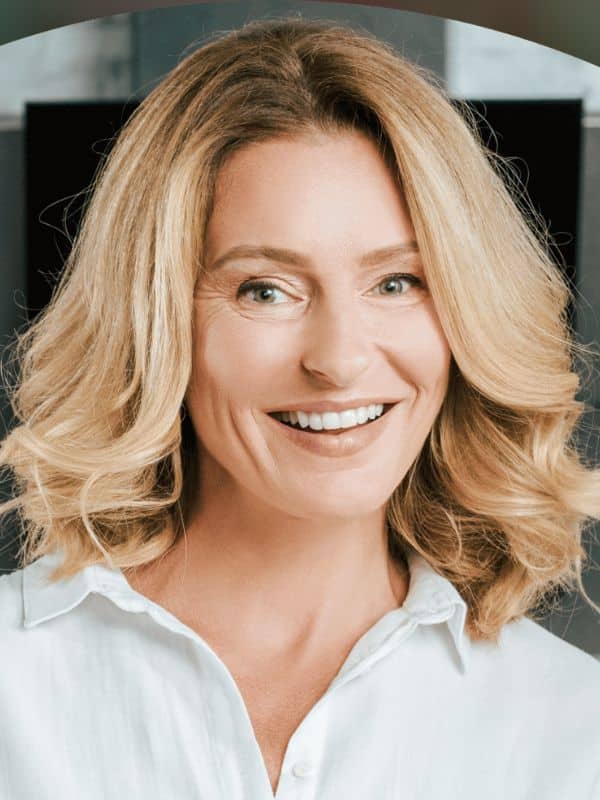 Hi all! I'm Cora Benson, and I've been blogging about food, recipes and things that happen in my kitchen since 2019.