Ninja Foodi is the newest and latest from Ninja who are well known for cooking up a storm with their range of blenders and food processors so it is only right they branch out and create something else epic for the kitchen. The Ninja Foodi is very close to a Crockpot and Instant Pot.
So many are wondering whether to buy the Ninja Foodi or stick to the regular Crockpot. There are plenty of differences and in this article, I am going to talk about the advantages and disadvantages of both, what you are looking at and which is right for you.
What is a Ninja Foodi™?
The Ninja Foodi is a well-designed cooking machine that eliminates the need for multiple appliances. The Ninja Foodi combines nine different cooking functions and reduces them down into one handy machine.
For many cooking enthusiasts, the Ninja Foodi has been the best discovery since sliced bread. It is difficult to find a negative review when it comes to this product.
The reason this product is so popular is that it eliminates the need to have multiple cooking appliances crowding your cabinets and counter space. You can eat healthier and in less time than when using a traditional Crock-Pot.
The Ninja Foodi offers the following nine different cooking functions:
Air fry/air crisp
Bake/roast
Broil
Dehydrate
Pressure cook
Sear/sauté
Slow cook
Steam
Yogurt maker
If you had an appliance for each of those functions, you would have a serious storage issue. However, if you decide to purchase the Ninja Foodi, you could save a lot of storage and counter space by eliminating the need for multiple appliances.
Pros and Cons of a Ninja Foodi
The following table highlights the pros and cons of the Ninja Foodi:
| | |
| --- | --- |
| Pros | Cons |
| It cooks food the same way every time, so you always get great results that you can count on | A little hard on the wallet as it typically costs over $200.00 |
| It has nine different cooking functions | Cannot cook for large groups of people, typically serves 4 – 8 people at the most depending on the meal |
| It is easier to clean than other small cooking appliances | It is 1760W and takes a lot of power. Some people may need to put it on its own circuit depending on the condition of the wiring in their home. |
| It is easy to learn if you take the time and follow directions | Some people have complained that the alert sounds are too quiet. |
| It offers healthier cooking options | Takes up a 16" x 19" of space on the counter |
| It saves time preparing and cooking your meal | |
| Ninja Foodi is made with quality construction and design | |
| Takes the place of multiple small appliances | |
| The control panel is easy to see and used LED lights | |
| You can cook almost anything that you can imagine thanks to its multiple functions | |
What is a Crock-Pot™?
A Crock-Pot is a slow cooker; it is simply a ceramic pot inserted inside another pot-like dish with heating elements to cook the food. Most traditional Crock-Pots come with two heat settings.
Crock-Pots are pretty straightforward and simple. You will love one once you get the hang of:
How a Crock-Pot works
How long your favorite meals take to cook
The kind of meals you can prepare
Crock-Pots typically come with a clear glass or plastic lid so you can view the food without having to open the top and let out all the heat.
The weight of the lid creates a seal to allow the food to cook in a nice steamy environment. If you open the lid too often to check the progress, it can double the amount of time it takes for your favorite dishes to cook.
Most traditional Crock-Pots have two heat settings; high and low. Some of the higher-end Crock-Pots also have a setting to keep the food warm after it's finished cooking or a "soup" setting. Some other models may have a timer built-in as well.
Pros and Cons of a Crock-Pot
The following table highlights the pros and cons of using a Crock-Pot
| | |
| --- | --- |
| Pros | Cons |
| A Crock-Pot allows you to multi-task and get other things done while your food is cooking | Cooks slowly; if you are in a hurry, a Crock-Pot isn't for you |
| Easy to clean with soap and water (most have a removable pot) | Doesn't work well with frozen vegetables and certain other foods such as pasta that may need to be added later on in the cooking process to ensure that it comes out properly |
| Easy to cook with | Need to plan meals ahead and have all of your ingredients ready |
| Easy to learn how to use once you have read the directions and gotten used to how it works | Occasionally will cook food unevenly if certain ingredients are not added at the proper time |
| Fairly inexpensive, most quality Crock-Pots can be purchased for under $100.00 depending upon the size and brand | |
| Uses a small amount of electricity | |
| Uses less oil and fat than traditional cooking | |
| You can cook a wide variety of food in a Crock-Pot such as: Pasta dishesBreadMeat dishes and more! | |
Differences Between the Ninja Foodi and a Crock-Pot
The differences between a Ninja Foodi and a traditional Crock-Pot are pretty clear. The Ninja Foodi offers nine different ways of cooking various foods, whereas a traditional Crock-Pot has one main cooking function with only two heat settings.
The Ninja Foodi is great for making quick meals that take less than an hour. Crock-Pots are great if you are not in a hurry and want to let something simmer and cook for a long time.
Where the Similarities Stop
You may be wondering if there are foods that you can cook in a Ninja Foodi that you cannot cook in a Crock-Pot. The answer is yes. While the Ninja Foodi has a slow cooker option, that is where their similarities stop.
While extremely handy and a standard appliance that most homes use, a Crock-Pot is limited to one function compared to the Ninja Foodi that can perform nine different cooking functions.
Which is Better For Certain Foods?
The Ninja Foodi is so versatile there is virtually nothing that you cannot cook in it. If you can dream it, and you can fit it in the Ninja Foodi, it will cook a delicious meal every time.
The following list gives examples of foods that are not recommended for use in a Crock-Pot; however, they can be used in a Ninja Foodi.
Alcohol
Bacon
Cheese Dip
Couscous
Cruciferous Vegetables
Dairy
Dry Beans
Extra Fatty Meats
Fish
Fresh Herbs
Frozen Meats
Hard-Boiled Eggs
High-Quality/ Lean Meats
Inexpensive Vanilla Extract
Pasta
Rice
Roast Beef
Shellfish
Shrimp
Whole Turkey or Chicken
Which Appliance Is Right For You?
This is a personal decision that you will have to make. There is nothing wrong with either product; however, you will need to decide what your primary needs and functions are when you are cooking:
Are you in a hurry for your food to be cooked or can you wait a few hours?
Are you looking for a healthier way of cooking things?
Do you cook every day?
Do you cook for a large number of people or just a few?
How much space do you have available in your cabinets and countertops?
What is your budget?
What kinds of food do you like to cook and eat?
These are all questions that you need to ask yourself in order to make an educated decision that you will be happy with in the long run.
Final Thoughts – Deciding Which is Best for You
Now you have information as to what each appliance does and what you can do with them so that you can make a truly educated decision.
Whichever way you go, you are sure to be happy with the results if you follow the simple directions and recipes. Always practice safety and be sure your foods are cooked to the proper temperature before serving.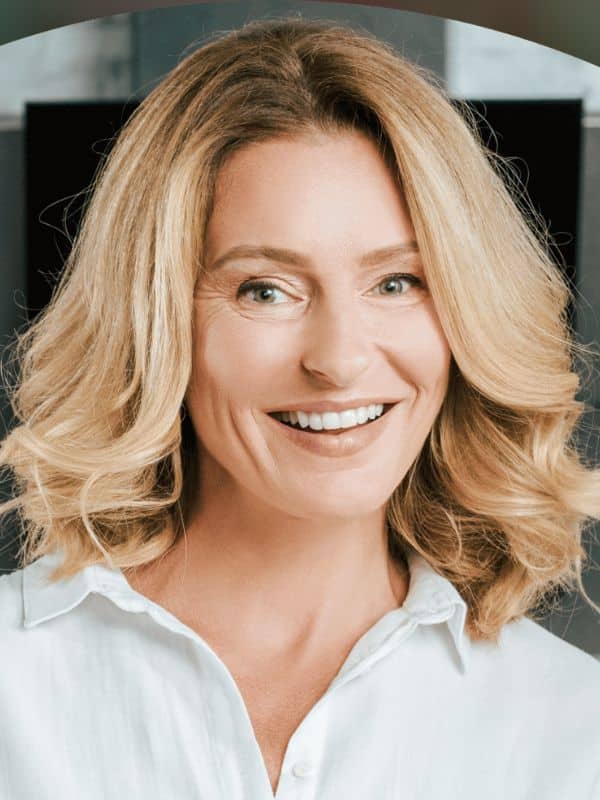 Hi all! I'm Cora Benson, and I've been blogging about food, recipes and things that happen in my kitchen since 2019.