If you don't drink or just enjoy a mocktail during the week when it's a work night or you're driving as I do then this Sparkling Grapefruit Mocktail recipe is the one for you.
Even if you'd usually turn your nose up at alcohol free versions of drinks then think of this as an alternative to water or a soft drink as it's genuinely refreshing and you probably wouldn't regret drinking it.
The good thing is that minimal kitchen products are required and I've included a handy step by step how to guide.
Let's get your mocktail on…
Sparkling Grapefruit Mocktail Overview
Course: Drinks
Preparation Time: 5 Minutes
Servings: 1
Equipment Needed
A cocktail mixer or large glass.
A muddler or large wooden spoon.
Ingredients
1/4 Cup of Freshly Squeezed Pink Grapefruit Juice (or you can use fizzy grapefruit soda if you have it)
Sparking Water or Soda Water (optional)
Fresh lime sliced in quarters
How To Make The Sparkling Grapefruit Mocktail
1. Muddle together your sugar, mint leaves, and sugar in your cocktail mixer or large glass until the sugars has dissolved.
2. Add in your freshly squeezed grapefruit juice or soda and mix them all together.
3. Add ice to a glass and pour in your mocktail mix.
4. If you want more liquid in your glass then top with Soda Water or Sparking Water.
5. Garnish with a few mint leaves and a slice of life.
Bestseller No. 1
Recess Zero Proof Sampler, Craft Mocktails, Alcohol Free Drinks, With Adaptogens, Non-Alcoholic Beverage Replacement, Mixer, (12 pack sampler has 3 of each flavor: Lime "Margarita," Grapefruit "Paloma")
Craft mocktails for alcohol-free moments. Recess Zero Proof is a zero-compromise alcohol alternative that helps keep you in the moment while socializing. Plus, they're hangover-free.
12 pack sampler has 3 of each flavor: Lime "Margarita," Grapefruit "Paloma," Ginger Lime "Mule" and Watermelon "Mojito". Hand-crafted with real fruit by our in-house mixologist for the flavor and bite you expect from your favorite drinks, without the alcohol or high sugar content.
Light & refreshing mocktails infused with uplifting guayusa and balancing adaptogens, like lemon balm and L-theanine, all for a balanced boost.
Only 25 calories or less and 5g of sugar or less. Made with real ingredients, sweetened with agave.
Whether it's a party or drinks with friends, Recess Zero Proof takes social drinking from buzzed to balanced.
Sale
Bestseller No. 2
Mocktails
Hardcover Book
Hwang, Caroline (Author)
English (Publication Language)
192 Pages - 10/09/2018 (Publication Date) - Weldon Owen (Publisher)
Bestseller No. 3
Craftmix Variety Pack, Makes 12 Drinks, Skinny Cocktail Mixers, Mocktails Non-Alcoholic Drinks - Made With Real Fruit - Vegan Low-Carb, Low-Sugar, Non-GMO, Dairy Free, Gluten Free, Easy to Mix
Enjoy 4 Delicious Flavors - Craving something different every happy hour? Complete your cocktail kit with a variety pack of our crowd favorites: Blood Orange Mai Tai, Mango Margarita, Passionfruit Paloma, and Strawberry Mule.
Instant Drink Mixers for Cocktails - Made with real dehydrated fruit, Craftmix makes cocktails taste truly divine. Just mix with 1 oz of the recommended liquor per flavor and 3 oz of sparkling water. Serve with ice and you're ready to party.
Low-Sugar, Low-Calorie Indulgence - While most cocktail mixers are chock full of artificial ingredients, Craftmix is truly guilt-free. These vegan cocktail mixers are fat free, dairy free, soy free, and gluten free with only 25 calories per drink.
Add Craftmix to Your Cocktail or Mocktail Kit - Craftmix cocktail mixers are a no-brainer party favor. Your friends will love the super-cute packaging, health-conscious ingredients, and the convenience that only Craftmix can give.
Delicious Cocktails Anywhere You Go - Our cocktail mixers come in pre-measured packets. Have a sip watching a game, camping, or just as a pick-me-up after work. You can also use Craftmix to make mocktails or other non-alcoholic drinks.
That's Your Sparkling Grapefruit Mocktail Recipe
Sounds refreshing doesn't it?
This Sparkling Grapefruit mocktail recipe is quick and easy to make and even an ardent drinker who refuses to touch non alcoholic drinks would enjoy this.
I love to make this midweek when I've had a busy day and would like to drink something that will cheer me up and I just don't feel like drinking alcohol.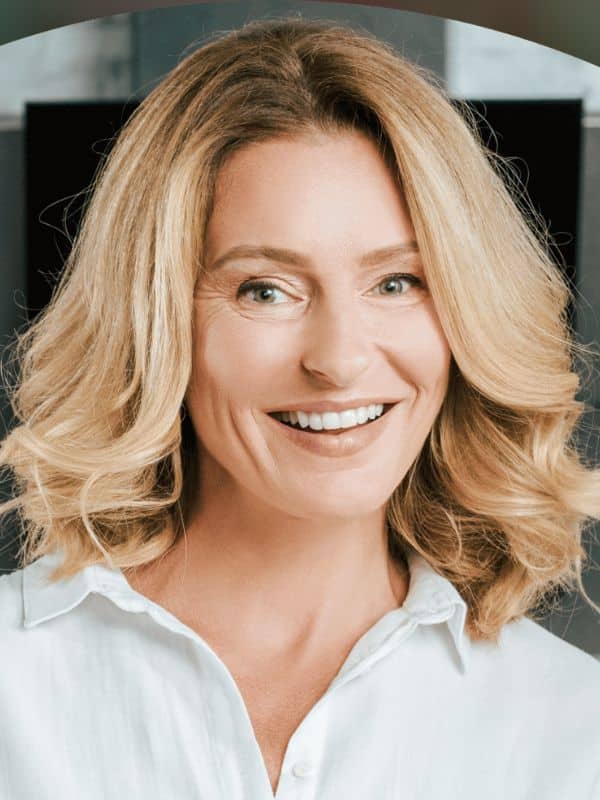 Hi all! I'm Cora Benson, and I've been blogging about food, recipes and things that happen in my kitchen since 2019.