Air fryers and other major appliances can affect and damage your countertops from the base leaving marks or heat coming from the appliance directly onto your countertop. This can then create a problem if you are required to replace the whole countertop.
You can protect your countertops from air fryer damage by using silicone mats, wooden boards and heat protective mats. This will result in the mat underneath catching any of the damage and saving your countertops.
In this article I am going to talk about what can cause the damage so you can be aware and how to prevent it.
Does An Air Fryer Cause Damage To Countertops?
Yes, an air fryer can cause damage to countertops. When the air fryer becomes hot and is placed on a countertop, it causes damage if the countertop is not protected.
Does it cause damage from heat?
Yes, this damage results from the high temperature the air fryer has been subjected to, and this high heat is transferred to the countertop.
One of the factors that determine whether the air fryer would cause damage is the amount of insulation between the air fryer and countertops.
Does it leave marks?
Depending on the design of the countertop, it can lead to a crack or cause melting of the counter's material.
It can also darken the surface area, so the material looks burnt. This can not easily be wiped off and can't be fixed easily.
Is it bad for your countertops?
Of course, it is really bad for your countertops.
In fact, the best solution in this situation is likely to be replacing the countertops altogether.
How To Protect Your Countertops From Your Air Fryer?
No matter the materials used in making your countertop, it is important to put some type of heat shield in between your countertop and air fryer. Such heat resistant materials include:
Heat resistant silicone mats
Cutting board (wooden)
Cutting board (glass)
Insulated granite countertop (non-skid) protector mat
Ceramic tiles (Plain)
Bamboo cutting board
Heat Resistant Silicone Mats
Silicone mat products are available in various designs and shapes. They are light in weight, colorful, cheap, and are easy to handle. They help to prevent the high heat of the air fryer from reaching your countertop.
This is possible due to its property of high heat insulation. It also serves the purpose of providing a reliable anti-skid surface to your air fryer.
Silicone mats are capable of resisting heat and cold from -40°F to 480°F. Therefore, they can be used as both a shelf mat in the refrigerator as well as a heat protector mat for your countertops.
The silicone mats have other advantages in that they are flexible, can be rolled up easily, and can be stored anywhere.
When the mats get dirty by stains of food debris or oil while cooking, they can be easily washed in warm water and soap.
Cutting Board (Wooden)
A cutting board made of wood serves as a sufficient heatproof material. It is a good option when heat-resistant silicone mats are not available.
It can resist as high as 500°F heat and keep your countertop safe. The heat will not damage the board completely. It will, however, probably leave a burn mark which should not affect future use.
This is, of course, better than having your countertop damaged. In addition, they provide stable surfaces for oven appliances because they don't easily slide.
After each use, you can wash them as they are both heatproof and waterproof.
Bamboo Cutting Boards
Just like wooden cutting boards, bamboo cutting boards are good heatproof as well. They are reliable, good heat resistors, and they provide you with anti-skid air fryer surfaces.
In addition, they are washable and flexible. It will be interesting for you to know that bamboo is a cheap natural resource, and it's easy to get the cutting board at a cheap price range which won't be backbreaking for you.
With this, you have got no reason not to get your countertops protected. Try to do the needful as the bamboo cutting boards don't get heated up easily, hence keeping your countertop safe.
Ceramic Tiles (Plain)
If, after your home construction, there are a few ceramic tiles left, you may use them. These tiles possess the quality of being highly heat-resistant.
Also, when oil or food debris stains them, the surfaces are easy to maintain and clean. However, one of the challenges faced in cleaning ceramic tiles is that they have tiny height edges that harbor some dust even after cleaning.
Besides, tiles are materials that. They can't absorb heat as they always feel cool when touched; the same way is how your countertops get to remain cool when insulated or covered using tiles.
Insulated Granite Countertop (Non-Skid) Protector Mat
This mat is made of silicone and is capable of resisting heat of about 450°F temperature. It has a unique pattern design that protects the countertop and also provides an anti-skid stable surface for your fryer.
Nevertheless, it absorbs the heat produced by air fryers. Ensure that you get one in a size that's compatible with your fryer.
One of the crucial advantages of this material is the fact that it is affordable to acquire and thus will make it easy for you to get your countertops protected in good shape and with cherishable appearances.
So don't hesitate to go out there and get any range of insulated non-skid granite countertop protector mats at your convenience.
Cutting Board (Glass)
Even though the glass board isn't highly heatproof, it resists regular heat released from the air fryer.
Hence, it can be used as a countertop protector (heat resistant) in every household, and you will be rest assured to gain the full benefit of this material.
It is a non-disputable fact that every homeowner or anyone living in a house that is well cherished won't want to lose even their countertops to frying or preparing goodies.
Thus the need for getting countertop protectors is called for. Using this cutting board should help you achieve the target of having a clean and lovely countertop.
Conclusion
Even though your countertops might be made with heat-resistant material, they might be cracked or melted by a high-heat air fryer. I am sure you wouldn't want to take the risk with your countertops. Silicone mat, wooden cutting board, glass cutting board are washable and can be used over again for a long time. These materials are not expensive as well. With just a little amount, you will get amazing countertop protectors for your air fryer.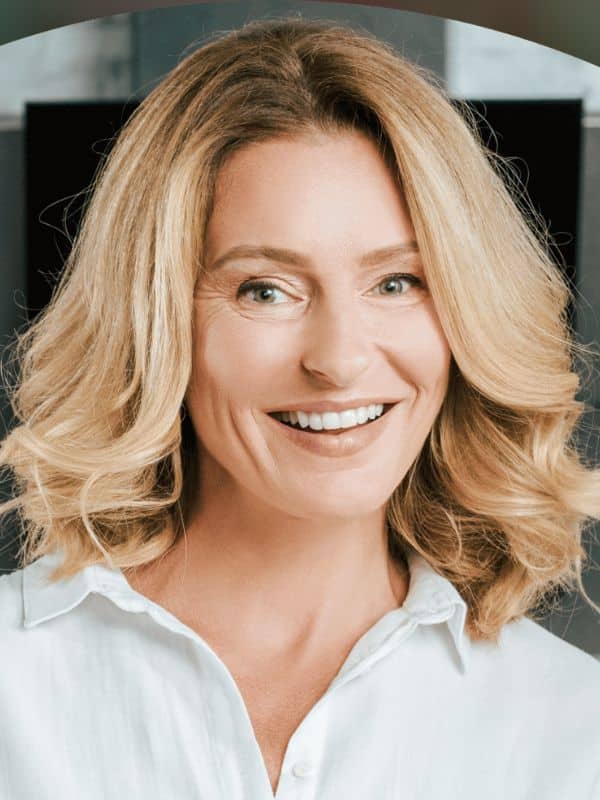 Hi all! I'm Cora Benson, and I've been blogging about food, recipes and things that happen in my kitchen since 2019.