It is difficult when you are craving toast or need toast for your meal, but you do not have a toaster. But, there are other ways that you can try to toast bread, like a convection oven. So can convection ovens toast bread?
Convection ovens can toast bread with their bake or broil setting. You can get the toast as crispy or as soft as you want by changing the temperature and cooking time. Toasting bread in a convection oven is an excellent solution if you need to toast large quantities of it.
In this article, I'll explain how to toast bread in a convection oven using two different methods, as well as an alternative to using a convection oven. Afterward, I'll go through the similarities and differences between toasters and convection ovens.
Toasting Bread in a Convection Oven
It is easy to toast bread in a convection oven, especially if you have a lot of bread to toast at the same time. All you have to do is place the bread on a cooking sheet and put it in the oven for the times listed below.
You can toast bread in a convection oven using two different methods, bake and broil, which differ a little from one another. For those of you who are visual learners, this YouTube video from wikiHow shows you how to make toast using both methods:
Bake the Bread
Baking bread using your convection oven is the easiest and fastest way to do it.
First, preheat your oven to 350 to 400°F (176.7 to 204.4°C). Anything higher than 400°F will burn the bread very quickly, so it is worth having a lower temperature for a little longer cook time. But, anything under 350°F will not get the toast crispy enough, so it will just be heated bread.
Choosing between 350 and 400°F (176.7 and 204.4°C) will depend on your oven and if it tends to be hotter or not. And using 400°F will make it crunchier and more crispy than 350°F.
Now, you need to choose your heating times. Usually, you should start by cooking your toast for about four minutes. Then flip the bread, so it toasts evenly for another 4 minutes or so. At this point, you need to decide if you want to toast it any longer or take it out of the oven if it is toasted enough for you. Usually, if you do a lower temperature but still want it crispier, the bread will need five or six minutes on each side.
Use the Broil Setting
If you decide to broil your bread to toast it, it usually takes less time. Turn on your oven's broiler and let it heat up for a minute or two while you get your bread ready.
Then, put the bread in the oven for three to four minutes before flipping them. They only need two to three minutes on the other side before the bread starts to burn. Watch them closely during the entire cooking process as some broilers cook faster than others.
You likely want to use the high setting when you toast bread with your broiler, but watch it closely since it will toast quickly, especially if you do not want your bread too toasted. You can use the low setting if you want it to toast for longer or have less crunchy toast.
Toasting Bread Using a Stovetop
Another alternative to toasting bread in a toaster is to use a pan on the stove. Cast iron skillets are great for toasting bread on the stove, but you can also use any type of non-stick pan.
Let the pan heat up before putting the bread in so it toasts quickly and evenly. Once the pan is heated, you can add the bread. Let it toast for one minute on each side. You can adjust the cooking time if you want it to be more or less crispy.
Just make sure it lays flat on the pan, and you are not overcrowding your skillet. If you have a lot of bread to toast, use the convection oven method since there is more space for the bread.
Here is a visual guide of how to toast your bread in a stovetop pan in this video from Mr. Wrath on YouTube:
Differences Between a Toaster and a Convection Oven
Although they can both make toast, toasters and convection ovens have some differences that you should consider if you want to have one or both of them in your kitchen.
The primary difference between toasters and convection ovens is the size. Convection ovens are large and take up a significant amount of floor space in any kitchen. They're also hard to move around since they are heavy and require an outlet. So, once you place an oven somewhere, it will likely stay there for a long time.
However, toasters are so small that they can sit on almost any countertop or surface. You can move it around as you need space to cook, although it still needs to be near a power outlet. But, when you are not using your toaster, you can put it on a shelf or in a cabinet as long as it is cooled down.
Another difference is in what they can cook. Toasters can only toast food, like bread and bagels. But, ovens can cook almost anything. You can cook meats, vegetables, casseroles, pre-prepared meals, and of course, toast bread. And, ovens almost always have a stovetop with them, giving you even more ways to cook food.
Finally, most kitchens come with an oven if you buy a home or rent a place that someone has lived in before. But, you will almost always have to buy your own toaster. The good news is that toasters are significantly cheaper than ovens.
We also need to look at toaster ovens, which combine the two appliances. Toaster ovens combine the small size of toasters with the versatility of an oven. Not only can you toast bread with a toaster oven, but you can also cook things that you would normally need an oven for.
Toast Cookbooks
Now that you know how to make toast without a toaster, you should learn about all the different ways there are to make delicious meals using toast. Here are some books on Amazon you can check out:
Toast: The Cookbook has fifty sweet and savory recipes that you can make with toast. The recipes cover breakfast, lunch, dinner, and dessert and are all simple and easy to make.
Posh Toast has some fancier toast meals that you can make with all types of toast and bread like sourdough and rye. There are more than seventy recipes, and they all come with photos and easy-to-follow instructions.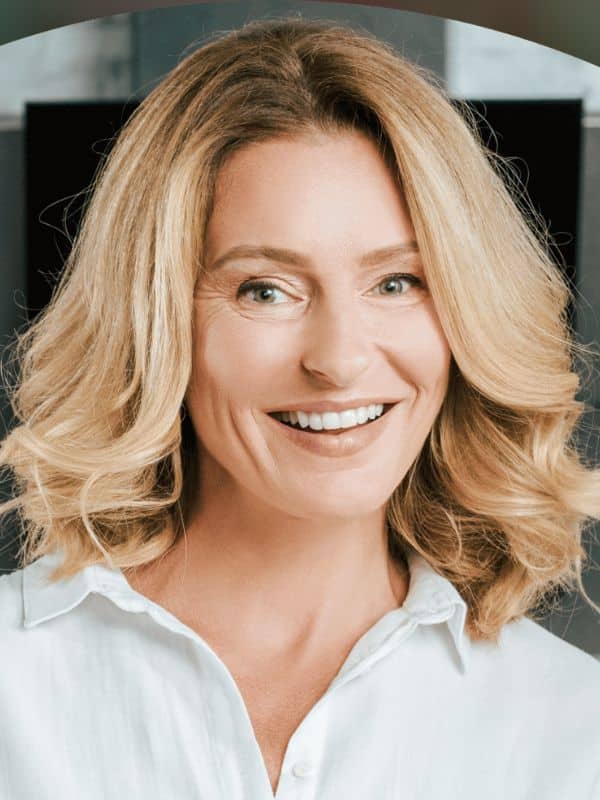 Hi all! I'm Cora Benson, and I've been blogging about food, recipes and things that happen in my kitchen since 2019.