Making fresh homemade meals for my family and friends is something I always look forward to.
Microwaves are crucial devices in any kitchen, but they can be loud at times.
I like helping people find their perfect kitchenware appliances.
These are the best silent mode microwaves for your next purchase.
Top 5 Silent Mode Microwave Options
Toshiba EM131A5C-SS
What Is It Used For
Defrosting
Heating
Cooking
Key Specifications
Capacity: 1.2 cubic feet
Dimension: 23.3 X 18.4 X 15 inches
Weight: 34.6 pounds
Wattage: 900 watts
Material: stainless steel
Key Features
Large display
Silent mode
Pre-sets based on the food type
Smudge resistant exterior
Pros
Useful pre-set menus
Sensor reheat feature
You can turn off the alarm and beep with a single button.
Cons
The defrost heat can be a bit aggressive
Too big for a small kitchen
What Type of People Will Benefit From It
Large families
People with children
Anyone who doesn't care for the loud microwave sounds
Why I Have Included This Product in the List
So silent you can barely hear anything even when you stand next to it
Many cooking options
Adequate adjustable power settings
COMFEE'EM720CPL-PMB
What It Is Used For
Preheating
Defrosting different dishes
Other cooking options
Key Specifications
Capacity: 0.7 cubic foot
Dimension: 17.3×13 x10.2 inches
Weight: 20.3 pounds
Wattage: 700 watts
Material: stainless steel, plastic
Key Features
Sound on/off button
LED digital control panel
Interior light
Pre-set cooking for six common foods
Pros
Affordable
Quiet
Two defrost setting; you can pick weight or time
Cons
It's small
Not suitable for a big and busy kitchen
What Type of People Will Benefit From It
The small size is perfect for college students
It favours people with kids because of the silent mode and child lock feature.
Why I Have Included This Product in the List
It heats up fast
It fits in a small kitchen
Lots of cooking options and silence
Toshiba EM925A5A-SS
What It Is Used For
Roasting and reheating baked or cooked food
Defrosting frozen foods
Cooking vegetables and other foods
Key Specifications
Capacity: 0.9 cubic foot
Dimension: 15.91 x19.15 x 11.48 inches
Weight: 27.3 pounds
Wattage: 900 watts
Material: stainless steel
Key Features
Pre-programmed menus
Easy to control panel
Mute-the-buzzer feature
LED cavity light
Pros
Ten power setting
Child safety lock
Power-saving eco mode
Stylish design
Cons
A bit bulky
Doesn't always heat food evenly
What Type of People Will Benefit From It
Economical people
People looking for s stylish microwave to complement their kitchen
Busy people looking for a quick fix
Why Have I Included This Product In The List
Six pre-set cooking settings
It's has a child safety lock
Noise control
Sharp R1874T OTR Convection Microwave
What It Is Used For
Roast
Bake
Crisp
Broil
Heat
Defrost
Key Specification
Capacity: 1.1 cubic feet
Dimension: 29.93×16.34 x15.28 inches
Weight: 72 pounds
Wattage: 850 watts
Material: metal
Key Features
Convection function
Smart sensor settings
Interactive display
Built-in exhaust system
Low and high racks
Pros
One of the quietest microwaves
Convection cooking
Easy to manage control panel
2-colour display
Cons
Heavy built
A bit expensive
What Type of People Will Benefit From It
It's perfect for people looking for a versatile piece of kitchenware
Anyone who doesn't like the disturbing noises will benefit
If you want to upgrade should consider the microwave
Why Have I Included This Product in the List
Convection cooking function
Durable and reliable
Built-in exhaust fan
Panasonic NN-SN966S
What It Is Used For
Cooking
Reheating
Defrosting
Key Specifications
Capacity: 2.2 cubic feet
Dimension: 19.44×23.88×14 inches
Weight: 37 pounds
Wattage: 1250 watts
Material: aluminium
Key Features
Inverter technology
14 pre-programmed cooking settings
5-inch turntable size
Automatic power adjust depending on the type of food
Keep warm feature
Pros
Evenly cooked food
Smart cooking
Turbo defrost setting
Child safety lock
Cons
Big for a small kitchen
Not very durable
What Type of People Will Benefit From It
Suitable for a big family
People with young ones will appreciate the silent mode and child safety lock.
Why Have I Included This Product in the List
It has inverter technology
It cooks food evenly
Useful pre-set settings
Sale
Bestseller No. 1
COMFEE' EM720CPL-PMB Countertop Microwave Oven with Sound On/Off, ECO Mode and Easy One-Touch Buttons, 0.7cu.ft, 700W, Black
Stylish (black) stainless steel finish, compact size: 0.7 cubic-foot capacity, 1050 watts and 11 power levels
Mute function, settings, clock, kitchen timer, child safety lock, easy auto-cook functions: Popcorn, potato, pizza, frozen veggie, beverage, reheat
One touch express cooking function with 1-6 minutes and plus30 seconds functions, and two defrost settings (by weight or by time)
Energy Saving Eco Mode: Minimizing 50% standby power by turning on ECO mode
Bright digital display, easy-to-read control panel, interior light and 10 inch glass turntable
Bestseller No. 2
TOSHIBA ML2-EM09PA(BS) Small Countertop Microwave Oven With 6 Auto Menus, Kitchen Essentials, Mute Function & ECO Mode, 0.9 Cu Ft, 10.6 Inch Removable Turntable, 900W, Black Color
【6 Automatic Preset Menus】Small countertop microwave oven with 6 preset menu options for convenient cooking snacks, dinner, beverages and more.
【10 Unique Power Levels】 Customize your cooking power level for more cooking flexibilities as kitchen essential, from softening ice cream to boiling liquids.
【Mute Button】 Allows you to mute the beeping sound that rings at the end of cooking.
【Easy Defrost】 Choose to defrost your frozen food by weight or by time for more flavorful results.
【Intuitive Operation】Functional control panel includes One Touch Start between 1-6 Minutes, Quick Touch Presets, Child lock function, ECO mode, Clock and a Kitchen Timer.
Bestseller No. 3
Chefman Countertop Microwave Oven 0.7 Cu. Ft. Digital Stainless Steel Microwave 700 Watts with 6 Auto Menus, 10 Power Levels, Eco Mode, Memory, Mute Function, Child Safety Lock, Easy Clean
EXPRESS COOK: 6 presets for popcorn, potato, pizza, veggies, beverages, and leftovers take the guesswork out of perfectly cooked food.
LOW TO HIGH POWER: 700 watts with 10 power levels to heat, defrost, cook, and more all in one compact microwave oven.
CONVENIENT MEMORY FUNCTION: Save frequently used settings to heat your meals and beverages quickly.
MULTIPHASE COOKING: Use two different cooking cycles for one food. Simply program extra power levels and times and then press start.
COOK QUIETER: Mute option silences beeps and alarms for quieter cooking at home, in the kitchen, apartment, or dorm.
5 Best Silent Mode Microwaves
The two Toshiba microwaves, Panasonic, COMFEE'EM720CPL-PMB, and Sharp R1874T OTR, are the quietest microwaves.
However, the Toshiba EM131A5C-SS is the one I would recommend most.
It's easy to turn the beep and alarm off, and it's also easy to use and clean.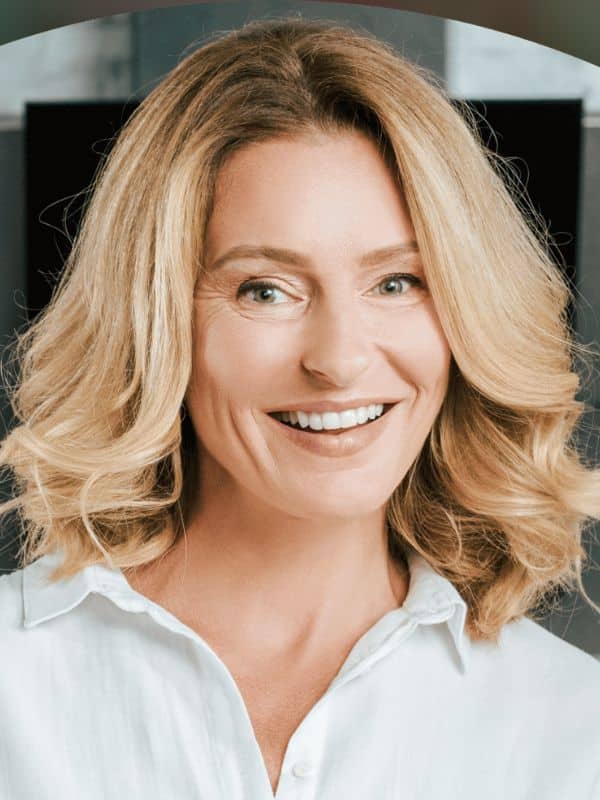 Hi all! I'm Cora Benson, and I've been blogging about food, recipes and things that happen in my kitchen since 2019.