Most people would consider a butter dish pointless but not me and clearly not you either considering you're searching for "what's the best butter dish?".
To me butter dishes makes sooooooo much sense and they can be really dainty and beautiful, as well as looking very "classic".
Because when you prefer proper, old fashioned butter sticks over the kind that comes prepackaged in a tub, you may be looking for a storage solution that isn't just sticking it in the refrigerator.
Spreading rock hard butter is one of life's less enjoyable tasks.
Whether you're looking to upgrade your existing dish, or are new to the world of butter storage, figuring out which is best to invest in is tricky.
There are so many on the market, each quainter and more adorable than the last.
That's where we step in, presenting five of the best butter dishes you could find right now, in a range of designs to adorn your countertop with.
The conclusion after research is that these are the top butter dish choices...
Here's Our Top Butter Dish Pick...
Best Butter Dish Buying Guide
Why Use A Butter Dish
You may be wondering: what's the point? Why not just buy the prepackaged tubs and throw 'em in the fridge? Well, there are several benefits to the butter dish life, for instance:
Immediate access to spreadable butter when you want it - no more hacking at the block and tearing apart innocent bread slices!


No more single-use plastic for you! Minimize your contribution to landfills and make a small contribution to saving the Earth!


Saves room in the refrigerator for other items that actually need to maintain a colder temperature


Useful for those who like to cook or bake with butter on a regular basis, removing the softening step from many recipes


Okay, this isn't necessarily an incentive, but butter dishes are adorable! They look so charming in just about any kitchen, no matter the style of decor


Those who keep their blocks on the counter just in wax paper will find that their butter stays much fresher for longer, is much easier to handle, and far less likely to make a buttery mess!
Features To Consider
Material
Traditionally, butter dishes have been crafted from ceramic or porcelain, given they create an easy airtight seal and look beautiful in your kitchen.
They also make for very easy access, the designs usually incorporating a handle for easy lifting.
However, they are prone to easy chipping and one false move - which is easily done in hot weather with slippy butter - can result in a smashed dish and a sticky mess to clean up.
Pardon the pun, but those with butterfingers ought to steer clear.
More contemporary examples are made from stainless steel and plastic, given they are much less prone to breakage and lightweight for easy transportation.
You can totally imagine a hipster taking fresh butter in a dish to a picnic, can't you?
Size
There are three standard sizes for butter sticks, and depending on your personal preference, you're going to need a dish that accommodates the one you use most often.
Don't worry - we thought they were all the same at first, too.
Down in the East coast, you'll get a taller, thinner stick of butter, whereas those who live out West are going to find theirs are wide but short.
More indulgent than our US offerings is European style butter, which is presented in a much wider block.
It's essentially double our usual four ounce stick… and they say our portion sizes are huge! If it's your favorite kind, you're gonna need a bigger dish.
Seal
Take it from us, you're going to want a dish with a lid if you plan on leaving it out.
Otherwise, your delicious butter is exposed, and is far more likely to go rancid.
Even just leaving the stick wrapped up isn't enough to keep it protected.
Light and air are the primary suspects in spoiled butter, so sealing it away in a proper butter dish is your best bet for long-lasting deliciousness.
Yes, you can buy dishes that are lidless, but that doesn't mean that you should.
Provided that you follow these storage guidelines, you'll be able to have fresh butter for at least a week or two.
On that note, be sure to only leave out an amount that can be safely consumed in that time, or you'll end up with moldy butter anyway!
Appearance
Nowadays, you can find butter dishes in just about any size, style or color.
If novelty kitchen accessories are your niche, then you're in luck, as there are hundreds of fun designs to choose from. Ours is shaped like a dachshund!
As advised above, we highly recommend opting for a lid to create that all important seal. Other than that, the world is your oyster!
Whether you want a traditional country style dish or some modern monochrome, you'll find one to suit you.
It's also worth noting that some dishes come with useful measurements imprinted on them, for more efficient slicing and dicing while you bake.
Whilst not strictly a necessity, it's a handy addition that could make your life just that little bit easier.
Frequently Asked Questions
Is it safe to leave butter out using a dish?
Although it's categorized as dairy, unlike milk and cheese, butter won't spoil if left on the counter. Given that it is made up of 80 percent fat (or more), there's much less
water, so minimal opportunities for bacteria to take hold and begin growing.
Unfortunately, as with anything, it will spoil eventually, so we'd recommend regularly checking up on your butter and only keeping it for around seven to ten days.
It could feasibly last up to two weeks in colder months, so use discretion and be safe!
Does a butter dish need to be airtight?
Ideally, yes! Bacteria transmitted in the air are just desperate to get to that golden deliciousness (aren't we all?) so keeping it covered with a lid is highly recommended.
The stronger the seal, the longer your butter should stay fresh and tasty.
In the event that you only have a lidless butter dish to work with, you'll find that it only lasts for a day or two before it begins to look a little suspect.
As soon as you notice something off, it's time to hit the trash can.
Should I put my butter dish in the fridge?
Whilst milk and other household dairy consumables are kept in the fridge, because they start to spoil once acclimatizing to room temperature, butter is slightly different.
It does contain cream, but nowhere near as much, so less chance for spoiling.
As such, though many moms would rather die than take their butter out of the fridge, if that's your prerogative (and who wouldn't want spreadable joy at their fingertips?) then don't worry.
Provided you follow all of the advice we've laid out about the right kind of butter dish, and use your senses to acknowledge when things are starting to get a little funky, it'll be quite obvious when your butter is on the turn. Just keep an eye on it!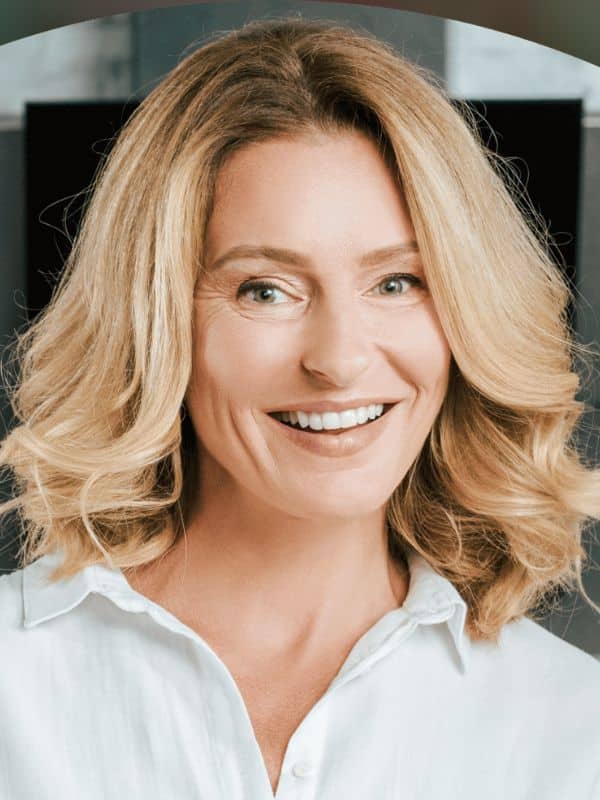 Hi all! I'm Cora Benson, and I've been blogging about food, recipes and things that happen in my kitchen since 2019.