Choosing which kitchen appliance to invest in can be slightly confusing. As you select which appliances to purchase, you must take into account your personal preferences and pick appliances that will make life easier for you. A waffle maker and panini press are two separate appliances, so which one should you choose?
A panini press like the George Foreman panini press is the best choice for sandwich lovers as it gives your sandwiches a crisp and crunchy finish. On the other hand, if you love waffles and pancakes, a waffle maker like the BELLA Classic Rotating waffle maker would be perfect for you.
A panini press and a waffle maker both come with their perks, and both appliances are perfect for individuals who want to bring the restaurant experience home and create food that also looks aesthetically pleasing. Read on and find out which appliance would be best suited for your needs.
What Is a Waffle Maker?
A waffle maker or a waffle iron is a kitchen appliance that makes waffles.
It has two metal grids with a honeycomb pattern that shapes and molds the dough or batter that has been poured in.
Waffle makers are perfect for pancake lovers, because pancakes and waffles have a very similar taste, with waffles being sweeter and lighter. A waffle maker also gives your meal a beautiful look that looks difficult to achieve.
What Is a Panini Press?
A panini press (also called a sandwich press or a grill press) has metal grills that hold the sandwich together while heat from another piece of equipment is applied. A hinge connects the two metal grills, allowing you the freedom to adjust depending on the size of the sandwich you are preparing.
Panini presses have multiple plate configurations that come in varying shapes and sizes.
If you want your food to look aesthetically pleasing, a panini press with a grooved top and bottom would be an excellent choice when making your panini or grilling meat. Other presses come equipped with smooth tops and smooth bottoms, and this type would be perfect for your grilled cheese sandwiches.
Waffle Maker vs. Panini Press: Which One Do I Need?
A waffle maker is a good investment if you eat waffles regularly or have a large family that loves waffles. They come in different price ranges, so you will probably find something that will not cause a huge dent in your pocket.
Some waffle makers come equipped with additional features like the "keep warm" feature that lets you keep your waffles warm after they are done.
If you need to make your waffles in style with additional features that you will not find in basic waffle makers, you can purchase a high-end waffle maker if your budget allows it. Since it is a small appliance, it will not take up too much space in your kitchen.
Additionally, a waffle maker does not drain too much power and is, therefore, very cheap to run and maintain.
Waffle Maker vs. Panini Press
Choosing between these appliances will depend on your preferences, your budget, and which appliance you are likely to use more frequently.
Let's discuss some features of both the waffle maker and the panini press so you can make an informed decision.
Advantages of Buying A Waffle Maker
Making homemade waffles is satisfying, as it allows you to control everything that goes into your waffles.
Waffle makers have a non-stick surface, which means that there's no need to use copious amounts of grease to prevent your batter or dough from sticking to the metal plates.
With less grease on the metal plates, your waffles will not be greasy and will taste better and be healthier.
A waffle maker can be invaluable even when making other foods, as you can use it to heat other foods and create a crunchy snack.
Cleaning up a waffle maker is simple and hassle-free.
Just remove the metal plates and put them in the dishwasher.
Advantages of Buying A Panini Press
A panini press can help you prepare a slightly wider variety of food than a waffle maker can.
You can use it to heat your sandwiches and give them a crispy finish and heat your meat products and vegetables.
The grills are removable for easy cleaning, allowing you to switch grills depending on which food you need to make at the given time.
The grills are coated with a non-stick material, so there's no need to worry about food sticking to your grill.
Electric panini grills come equipped with timers and adjustable temperature controls that allow you to cook your food for as long as necessary and at the exact temperature you need.
Some panini grills also have a feature that allows you to collect any excess fat that drips off from your food instead of having your food sit in excess oil.
If you love waffles, it makes more sense to buy a waffle maker, and if you're a fan of paninis, you can purchase a panini press.
The panini press is more versatile than the waffle maker, so it would make a better investment. It comes with some features that you may not find on waffle makers and you can make a wider range of food using a panini press.
So if you want both but can only afford one of these appliances, I would recommend a panini press. You can get a Chefman Electric Panini Press on Amazon at an affordable price with the overall best being the Cuisinart Vertical Waffle Maker.
The Best Waffle Makers and Panini Presses on the Market
Let's now take a quick look at the best waffle makers and panini presses available today.
The grids on this waffle maker are divided into four sections which make your waffle easy to divide once it's cooked. The Presto waffle maker is very compact and can easily fit into small kitchen spaces and dorm rooms. The compact size coupled with the lock makes storage easy.
You can make waffles of up to seven inches (17.78 cm) in diameter and the grids rotate to give you a stress-free baking experience.
They are coated with a non-stick material which makes it easy to clean the waffle maker. This material removes the need for excessive greasing to give you non-greasy waffles that have an even golden color and are crispy on the outside and soft and fluffy on the inside. The Presto waffle maker evenly spreads out batter for a uniform, flawless look.
The Presto waffle maker also has a timer that will alert you when your set time is up. It also looks neat with a stainless steel exterior that does not attract dirt and grime.
The Dash waffle maker is very affordable and very compact, which makes for easy storage even in cramped or small spaces. The Dash waffle maker comes in different colors from pink to copper so you can match it to your kitchen.
The grids are non-stick and the batter spreads evenly when the grids are closed to give your waffles a consistent golden-brown look. It comes with a small bonus of a recipe guide so you can get creative with your meals, and it can give you tasty waffles that are four inches (10.16 cm) in diameter.
3. The Chefman Electric Panini Press
This panini press comes at an affordable price that will not leave a huge dent in your pocket. It is compact and will fit into small kitchen spaces, which makes it a perfect fit for students who need to fit everything into a small dorm room.
The Chefman panini press has a non-stick surface which makes cleaning easier and at the press of a button, you can activate the metal plates so they automatically close up and press your sandwich.
This panini press can hold any sandwich size.
This Hamilton Beach panini press can easily prepare a wide variety of foods from sandwiches, burgers, steak, and more. It features hinges that allow you to adjust the metal plates.
Both sides of the panini press cook food simultaneously, which means most meals can be cooked in ten minutes or less. The grills are non-stick, which makes cleaning easier and hassle-free.
It is very compact and can fit into small kitchen spaces, and it comes equipped with a hinge that lets you keep your panini press shut when not in use.
To better understand the pros and cons of panini press sandwich makers, watch the following YouTube video:
If you want to learn about the best waffle makers in the market, here's another YouTube video to watch:
Final Word
Both waffle makers and panini presses are must-have kitchen appliances for those who want quality restaurant results without having to rob the bank. If you love eating waffles frequently, then the waffle maker is for you and you can get good deals at different price ranges.
If you need more variety, the panini press would be a better option, and there are a variety of panini presses in different price ranges that boast different features. Both panini presses and waffle makers are not costly to run and they are easy to clean as the grills are non-stick and removable.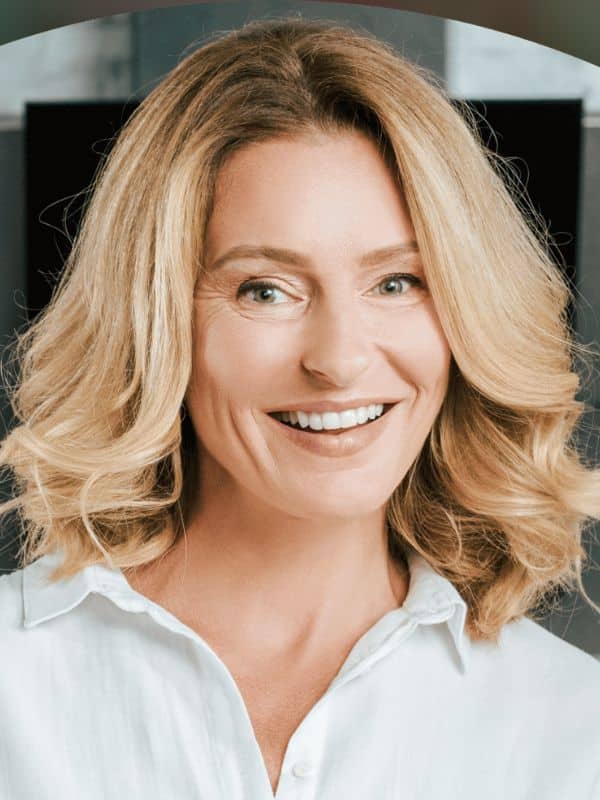 Hi all! I'm Cora Benson, and I've been blogging about food, recipes and things that happen in my kitchen since 2019.