Pastry or piping bags are commonly used in the catering business and by baking enthusiasts. And chances are good that you've seen both these terms used when reading recipe directions. But is there a difference between pastry and piping bags?
Pastry bags are the same thing as piping bags. The term "pastry bag" is commonly used in the USA and Canada, while Commonwealth countries prefer calling it a piping bag. Pastry bags come in a range of sizes and materials. The best one to choose should be based on your intended application.
In this article, I'll eliminate any confusion you may have over pastry bags and piping bags and what exactly the difference is between them. I'll also explain how to choose the right bag for the task you have at hand.
Choosing the Right Pastry or Piping Bag
A pastry bag (or piping bag) is a soft, cylindrical bag with a hole at the end. When gently squeezed with your hands, you can pipe semi-solid foods to create attractive patterns or decorations for cakes.
Notably, some restaurants use the term "icing bag" to refer to a pastry bag for icing cakes. They're typically larger sized pastry (or piping) bags, and they utilize smaller and more intricate tip attachments. Icing bags are commonly used for precise icing decorations and writing. They tend to be used more at the professional level, but they're still easily found online or in specialty restaurant supply stores.
Regardless of what you call them, pastry bags come in a wide range of sizes, uses, materials, and accessories. When considering which pastry bag to buy, it's best to think about how you want to use it.
Piping Purées and Stiff Doughs
Canvas is incredibly durable and makes a superb pastry bag for piping stiff doughs and purées. It's also heat-resistant and is a perfect option if you plan on piping warm or hot foods.
Although canvas pastry bags can be tricky to clean, they're biodegradable and easy to grip when piping.
Occasional Piping In Small Amounts
If you don't plan to use your piping bag often but would like to create the occasional decorative food, pastry bags could be your best bet.
Since you can throw disposable piping bags away after one use, cleaning up is simple.
Also, because you'll only use them occasionally, the disposable element doesn't make it expensive or wasteful.
These bags aren't as durable as fabric piping bags, making them excellent pastry bags for small amounts.
All-Purpose and Heavy-Duty Piping
When some people discover the many uses of pastry bags, they want to use them for various foods. A nylon bag with a plastic lining makes a suitable, general-purpose pastry bag.
A 15-inch (38.1 cm) pastry bag is a good all-rounder as it can handle most piping tasks but isn't too large to make it challenging to handle.
The plastic lining makes these bags easy to clean.
Buying a pastry bag is an excellent investment. Not only can you use it for icing and decorating cakes and cupcakes, but they have a wide range of other uses:
Serving decorative mashed potatoes. Once you've prepared your mashed potatoes, you can place them in a pastry bag when you're ready to serve your meal. Piping them through a pastry bag creates a beautiful shape that resembles gourmet mashed potatoes. Some people like to add some grated cheese into the pastry bag with the potatoes for added taste.
Filling pastries. Many bakers enjoy using pastry bags to make filling pastries easier. You can use your pastry bag to insert chocolate into croissants, pureed apple into pie pastry, or custard into phyllo pastry.
Greasing a muffin or cake pan. Greasing cake and muffin pans can be messy and inaccurate. If you're not a fan of using baking spray and prefer using butter for greasing, a pastry bag can make greasing your pan more precise.
Writing messages on dinner or dessert plates. Some restaurants or cooking enthusiasts like to use small pastry bags to write personalized messages on food plates. Writing a special message on a plate with coulis or chocolate sauce is a wonderful touch to a dish.
Filling pasta. Filling pasta, such as gnocchi, can be tricky but using a pastry bag makes the task much easier.
Creating attractively-patterned butter, paté, or cream portions. If you'd like to insert some fanciness into your meal, consider piping butter, cream, or paté portions for a striking finish.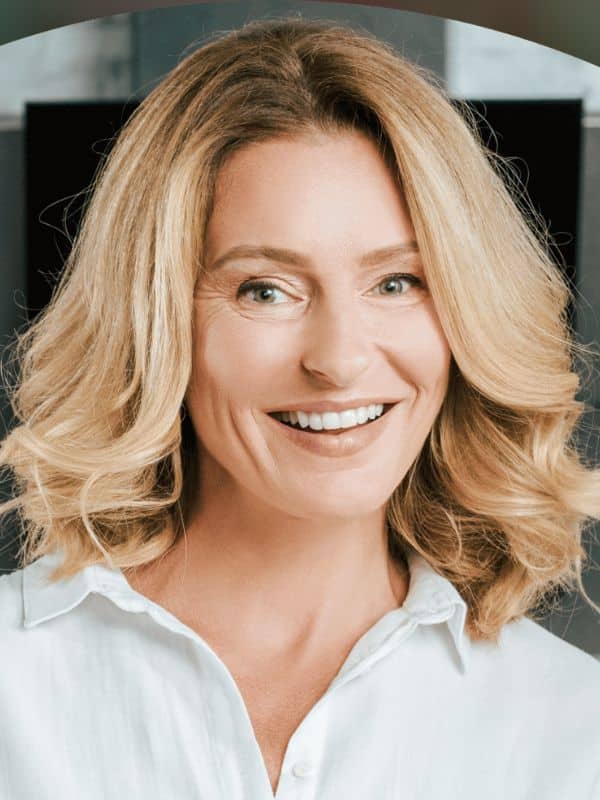 Hi all! I'm Cora Benson, and I've been blogging about food, recipes and things that happen in my kitchen since 2019.