Range cookers come in different styles and models, all costing differently. While they are often the centerpiece of many modern kitchens, their price tags can have you questioning whether they're worth the not-so-insignificant investment. So, are range cookers worth it or just another overpriced kitchen appliance?
A range cooker is worth buying because it combines the benefits of a stove and an oven and provides extra storage space. High-end models may seem expensive, but they provide additional features that justify their price tag.
In the next part of this article, I will explain what range cookers are, why they are better than ovens, their safety, and why they are worth their cost. Read on.
What Is a Range Cooker?
Having the right appliances for your kitchen is important since you'll be in your kitchen cooking almost every day. And if you host many guests or have a big family, you'd want to get an appliance that's easy to use and gives you several cooking options. So, what's a range, and is it worth the money?
A range cooker is a free-standing cooker that combines an oven, hob burners, and a grill. Some models come with three ovens, a grill, and seven burners. Others feature separate grills, warming drawers, and storage spaces.
On top of these features, range cookers have more than standard ovens; they also come with several cooking settings that give you much ease and control when cooking various types of food.
Range cookers come with quick-start, true fans, pizza, and fan-assisted, among other settings depending on the model. Besides the cooking settings, they come with various cooking methods, including induction range cookers, dual-fuel ranges, and gas-range cookers.
Range cookers also come in free-standing, drop-in, slide-in, and professional styles, each corresponding to your desired kitchen style.
So, range cookers are much bigger than standard ovens and come with more features than regular cookers.
Are Range Cookers Safe?
Debate rages on whether electric range cookers are safer than gas models due to the risk of gas poisoning and explosions. You need to understand that each model is built to fit its cooking style and energy type. Electric, gas, or dual-fuel range cookers come with safety features fitting their cooking styles.
Range cookers are safe. Gas cookers come with safety valves and electric ignition systems to lessen accident risks. Electric range cookers have earth wire connections to discharge stray electric current, so there's no risk of electrocution.
Fire departments across the United States responded to an estimated 172,900 cooking-related home fires between 2014 and 2018. Range cookers were blamed for a staggering 61% of these cooking fires, causing an estimate of 550 civilian deaths and more than $1 billion in direct property damage annually.
At a glance, these statistics may seem too overwhelming to declare range cookers safe. However, the department reported that unattended cooking and human error was the leading cause of these cooking fires and casualties. One-quarter of those who died in these fires were asleep, and more than 50% of the non-fatal injuries occurred when people tried to put out the fires themselves.
So would you say range cookers are unsafe or people are negligent? There you have it. People claim range cookers are unsafe, while they are negligent and sometimes ignorant.
Are Range Cookers Expensive?
Is "expensive" not relative? Would you call a $600-worth range cooker expensive? Or would you want to look at value for money? Mind you, what is expensive to you isn't to someone else.
Range cookers aren't expensive; they cost what they're worth. The price of range cookers ranges from $750 to $13,000 depending on the size, model, and features.
You wouldn't expect a double oven cooker to cost the same as a single-oven type, so it's correct to say their price depends on whether you opt for a basic range cooker or an advanced model. Models costing more than others will most likely feature extras such as sleek colors, multiple cooking functions, self-cleaning, pizza mode, etc.
Capacity and number of ovens will also affect the price. A unit with extra hob burners will cost more than a model with fewer burners. Similarly, a model with induction and gas burners might cost more than the same model with only gas burners. To get the best value for money, compare the same cooker models because the price may vary between models.
I prepared the table below to put into perspective the prices of various range cookers and how their features compare. This will help you understand why some cookers may cost more than others though they are of the same type and model.
Price comparison of range cookers of different models from the same brand
| | | | | | | |
| --- | --- | --- | --- | --- | --- | --- |
| Brand | Model | Size | Capcity | Fuel Type | No. heating element | Price Range |
| ZLINE | RG36 | 36"(91cm) | 4.6 cu.ft (130L) | Gas | 6 | $200 to $300 |
| ZLINE | RAB36 | 36"(91cm) | 4.6 cu.ft(130L) | Dual fuel | 6 | $1,000 to $2,000 |
| ZLINE | RG30 | 30"(76cm) | 4.0 cu.ft(113L) | Gas | 4 | $500 to $1,000 |
| ZLINE | RA36 | 36"(91cm) | 4.6 cu.ft(130L) | Gas, electric dual fuel | 6 | $700 to $1,100 |
What Makes Range Cookers Different From Normal Ovens?
Whether you're planning for renovation works or looking to invest in modern kitchen appliances, the choice comes down to cost, convenience, preference, and space.
It's often easy to confuse the terms oven, stove, and range or use them interchangeably. They're all different. A stove or cooktop is the open flat surface where you place your pots when cooking, while an oven is an open space for baking. A range is a stand-alone appliance with both.
Range cookers are spacious and more versatile than regular ovens. Range cookers have larger capacities than built-in ovens, meaning extra space for cooking and storage space for cookware and other accessories.
Range cookers and regular ovens differ in functionality as well. An oven can either be built-in or free-standing, and you can use it for baking, grilling, cooking, and warming food. Ranges have burners on top for cooking food, ovens, and storage space. So with a range, you can boil food, bake, and store kitchen stuff.
Conversely, cooking ranges come with stovetops and built-in ovens beneath them. Depending on the model, you can use either gas or electricity to run the ovens. You get the best of the two cooking worlds with a range cooker.
Are Range Cookers Better Than Ovens?
When it comes to cooking appliances, there are two options to consider: a built-in oven or a free-standing range cooker. Each has its benefits, which might make you pick one over another.
I wouldn't conclusively say a range is better than an oven. There's no winner or loser here. It all comes down to your preference and what each appliance offers. But going by their designs, a range has the upper hand.
Free-standing range cookers are better than ovens from a design standpoint because they combine a grill, oven(s), and hob burners in one unit. On the other hand, ovens come with a single space and no extra chambers.
When you buy an oven, you get the oven only, whereas if you buy a range, you get a cooking stove, a grill, and an oven. Shouldn't that make a range cooker better than an oven?.
Still, you have integrated an oven into your cabinetry and worktops. You have to model your bespoke cabinets to fit your preferred oven.
A free-standing range fits into any kitchen space. You only need to leave a sufficient slot between your kitchen cabinet, and a range will fit there. It's a unit on its own, so you can also move with it to your new home.
Benefits of Using a Range Cooker
Range cookers are for those who want convenience and the best cooking performance. These modern appliances come with several cooking settings and combine the benefits of a stove, an oven, and much more.
Range cookers are about 30% larger than regular cookers. Therefore, they provide steady and even cooking. Their large flexible cooking capacity is ideal for large families and dinner parties.
Range cookers are free-standing kitchen appliances, meaning that you don't have to remodel your cabinets to integrate them with the worktops. You can move them anywhere, which is beneficial if you're planning to relocate.
Most range cooker brands range between 90 cm (35 inches) to 110 cm (43 inches) in width and 60 cm (23 inches) in depth, making them easy to integrate with most kitchen designs. They come with built-in hobs with burners ranging from four to seven. This gives you convenience and flexibility, especially if you do a lot of cooking with several pots.
The burners are also extra-large, letting you cook with ease. You can use their extra space for storing pots, baking trays, and pans. This is particularly helpful to keep essential items within your reach instead of reaching out to cabinets high up.
Drawbacks of Using a Range Cooker
Despite all the praise and possible hype, ranges have some drawbacks.
Because they are stand-alone and not integrated with your cabinets and worktops, some models will necessitate the installation of a backsplash for aesthetics and sanitary purposes 一and to get a smooth flow of things, of course. Most models feature only one oven so they can't suit ambitious cooking or baking.
Additionally, a cooking range becomes a focal point in your kitchen, which can be frustrating if you can't afford an elegant model. Guests are likely to drift their eyes to this one piece of appliance you don't want them to see.
Other noteworthy drawbacks of using a range cooker include:
A range cooker is more than you need if you don't cook often.
It's bulky and likely to take much of your kitchen space.
They break the often clean and seamless look of your worktop.
Most brands don't have all the latest features, such as auto cooking functions, WiFi connectivity, touchscreen, etc.
You have to bend to place, view, and remove food from the oven. And that's my worst part.
A range cooker will need a dedicated power supply since it wasn't integrated with the kitchen design.
Are Range Cookers Worth Buying?
Everyone has their opinion of what's worth their money and what's not, and opinions vary greatly among individuals. Some will say a range cooker isn't worth buying, while others say it's worth it: It's a question of what they're looking for and expect from a range cooker.
A range cooker is worth buying, considering the benefit of a combined stove and oven. It comes with extra storage space, which you don't get from a regular oven. Also, you can move with it to your new home.
When it comes to the market price, it is the art of comparing what each brand offers. The price differs depending on how each unit is built and its technology. Some use electricity, gas, or both, and each features extras like a double oven, more hob burners, and unique cooking settings: all of which attract extra cost.
When looking at one model, it would be best to compare it with another of the same type and size to see what one offers and what the other doesn't. Then compare their prices. It would still be difficult to tell which is more durable, so you might want to look into online reviews to learn from other people's experiences before you make a choice.
Speaking of durability, it sometimes becomes a question of how you use your unit and not its build. A high-end range cooker that everyone swears by its durability may not last long if you don't take good care of it, and you could end up saying it wasn't worth buying.
I'm not being subjective here. I bought a cooker range for $800 in 2018, and it lives up to its expectations. I never expected it to last this long and still work as it was the day I bought it. A range cooker costs what it's worth.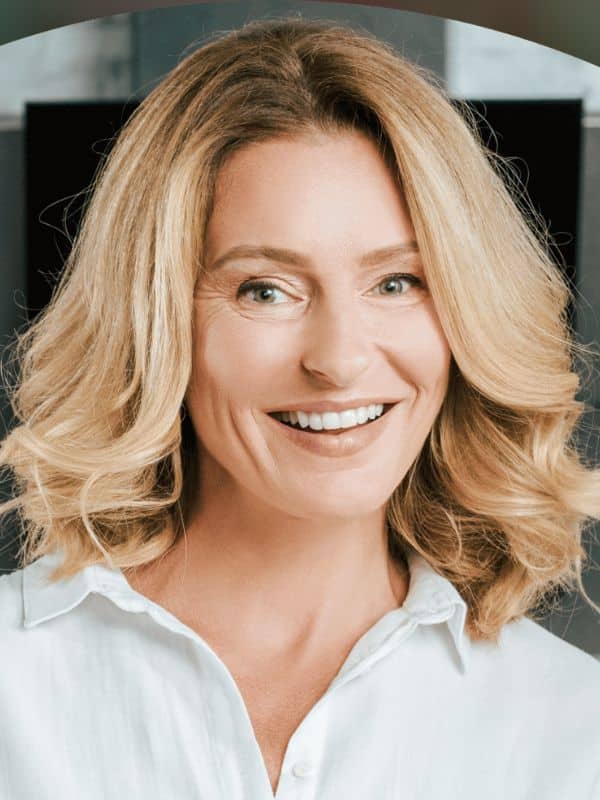 Hi all! I'm Cora Benson, and I've been blogging about food, recipes and things that happen in my kitchen since 2019.