Every homeowner should invest in a knife set – several blades that come with a wooden block. If you're looking for a set that costs a few hundred bucks you'll find one.
Before you actually invest in a knife set, you should look for something that will last for a lifetime, and should be easy to use.
The knife sets listed in this review are must-sees and you'll find one that suits your needs.
The 3 Best Knife Sets under $300
1. iMarku 16-Piece Set
Starting off the list is this complete and extra-functional knife set from iMarku. This brand has been known for providing people with high-quality yet affordable knives.
The 16-piece set comes with all the essential tools you might need in your kitchen. It comprises seven kitchen knives, six steak knives, a sharpener, shears, and a storage block.
All the blades are made of high-carbon stainless steel and they have a PakkaWood handle (a combination of resin and real wood).
These two materials give blades with the great edge retention and a good handle that can last a lifetime.
This set's products have a modern look that makes them appropriate for all kitchens. The storage block is made of durable wood and it matches the handles nicely.
Generally, this set is a great choice for anyone who is looking for an affordable, high-quality, and durable knife set.
Pros
The set comes with useful kitchen cutlery
All the blades are made of high-quality steel
The handles are made of PakkaWood
Has a sharpener and shears
Comes with a wooden storage block that matches the handles
Cons
You have to hand-wash the blades after every use
2. KYOKU 5-Knife Set
When you first look at this set you might think that you're paying more money for the set because it only comes with five blades.
However, that's not true because all the products are made of great quality and there is close attention to detail.
The knife set can perform well at home and even in professional kitchens. The blades are made of high-carbon Japanese steel and that contributes to the great edge retention.
What's more, the blades are very tough, so they will last very long in your kitchen. They come with Japanese-style handles which give you a comfortable grip as you work around your kitchen.
The knives from this set are very sharp and you can cut through different ingredients with ease.
Also, durability isn't a problem because the handles are made of PakkaWood. This material looks beautiful, feels great in your hands, and can withstand a lot.
On top of that, the product comes with an acacia storage block that is designed to keep all the blades safe.
The storage block also puts the knives on full display for visual purposes.
This is one of the best blades you can invest in and it'll not cost you a lot.
Pros
High-quality knives
The handles are made of PakkaWood
Razor-sharp blades to cut through anything
Japanese-style knives that are easy to use
Comes with a beautiful wooden storage block
Cons
The set only has five blades
3. Calphalon Classic Stainless Steel 15-Piece Set
If you want a classy and modern-looking set this one could be a good pick for you. This set features several blades that have an all-stainless steel design and even the handle is made of steel.
These features give it a modern aesthetic, the knives are very comfortable to use and easy to clean.
The set includes a variety of kitchen essentials such as steak knives, honing steel, shears, and a storage block.
What's more interesting is that it comes with forged blades. This set will give you durability and a modern design that is appropriate for your home or professional kitchen.
Pros
Has a classy and modern look
Comes with different kitchen essentials
The blades are forged
Comes with a storage block
Cleaning the knives is easy
Full-tang
Cons
It's not safe for the dishwasher
 So What are the 3 Best Knife Sets under $300?
Overall, the 3 best knife sets that'll cost you less than 300 on Amazon are:
iMarku 16-Piece Set
KYOKU 5-Knife Set
Calphalon Classic Stainless Steel 15-Piece Set
These three options are great and they'll be perfect for your kitchen. The good news is that they won't cost you a lot, and they will serve many purposes in your kitchen.
But, from the 3 options if I were to pick one knife set it would be the iMarku 16-piece set. That's because it's a 16-set product that will cost you not more than $300.
As you start purchasing a knife set be on the lookout for the products mentioned in this review and you won't be disappointed.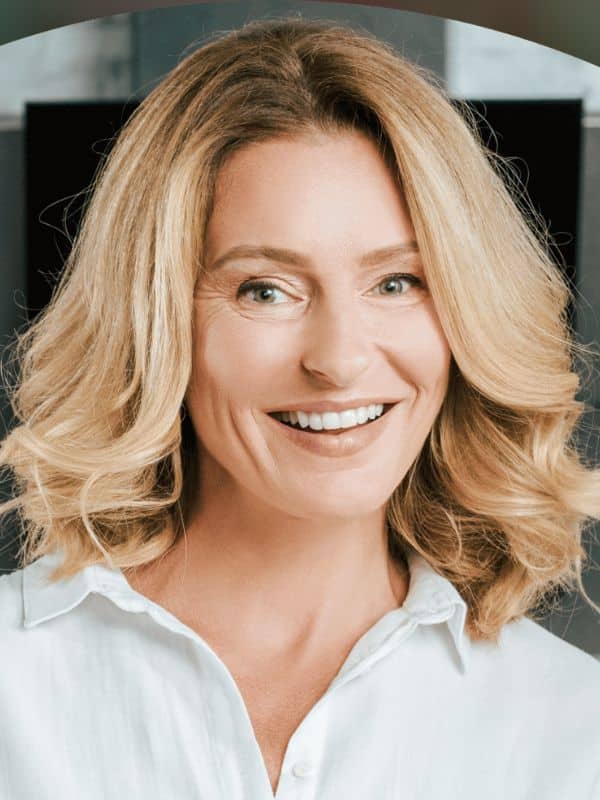 Hi all! I'm Cora Benson, and I've been blogging about food, recipes and things that happen in my kitchen since 2019.