It's always quick tricky to imagine which instant pot products will be on sale on Black Friday, but we're sure that at least some of them will! With that in mind, we've done some research into the current product range, and here are our top picks for which instant pot products will be on sale on Black Friday.
Vortex Mini 4-in-1 Air Fryer
While it's not a pressure cooker, the Vortex is Instant Pot's latest product. Generally speaking, the most recent product that a company has launched sees huge discounts on Black Friday – this is simply because both the company and the specific store that you visit want to record great numbers sold.
This product is, by all accounts, a really great air fryer. On top of that, they're well-priced to boot! The product ordinarily costs around £60, which means that it'll certainly be affordable with a huge Black Friday discount involved.
One of the number one features that impress people when considering the Vortex is its small size. This, paired with the low price point, means that it's often bought by people with a smaller budget, such as students.
The small size does have a great benefit for the cooking process too – it takes virtually no time to come up to temperature. With that said, it's still not too small – there's space inside the basket for four portions of fries, so there's plenty to go around.
Another impressive feature is that you can alter the way that the air fryer cooks. The way that air frying takes place is by an element heating air to a very high temperature, and then a fan blowing the air around quickly in order to spread the hot air evenly across the surface of the food.
However, changing the cooking mode allows you to cook in different ways. For example, you can simply bake instead of air frying, or even roast!
The customizability of this appliance is also a big selling point. There's a smart dial front and center on the top of the air fryer, and you can pre-set buttons to easily adjust time and temperature. Therefore, the cooking process is left entirely to your hands.
Not to mention the colors! The vortex comes in any one of four bright, beautiful colors – red, white, black, and 'aqua – a pastel, sky blue color.
Duo Plus 9-in-1 Multi Pressure Cooker
After a brief chat about air fryers, we're getting back to what instant pot is known for – their stunning pressure cookers.
The main reason that we believe this appliance will be on offer is that it's one of the most sought-after instant pots. It isn't so expensive as to be prohibitive, and it isn't so cheap as to feel low-quality.
This makes it a great middle-ground for a number of people.
In terms of features, this appliance is overflowing with helpful things to help you make amazing food for your family!
This pot actually has fifteen one-touch smart programs! We spend a lot of time writing about and talking about instant pots as we write for this site, and that's a lot!
Here are a couple of our favorite features: rice cooker, yogurt maker, cake maker, and sterilizer. All of these additional features can prove hugely useful, making this appliance sure to give you the most bang for your buck.
Perhaps the most impressive feature of the pot is the fact that it is also a yogurt maker. This might sound a little pointless, but fresh yogurt is such a luxury in the mornings!
All you'll need to do is add in milk and yogurt culture, and then allow for the yogurt-making process to start – before you know it, you'll have some amazing yogurt ready to go! From there, all you need is a handful of berries for a healthy, delicious breakfast in no time.
Finally, let's quickly talk about the fact that this appliance also functions as a fantastic sterilizer! This is a really impressive feature, especially once you consider that sterilizers themselves can cost just as much as this appliance, if not more!
Having an appliance like this one could allow a young couple to have an affordable way to both make themselves food and ensure that all the right bits and pieces are perfectly sterile and safe for the baby.
Duo Crisp & Air Fryer 8L
This fantastic instant pot is a wonderful appliance. It is, actually, their flagship instant pot, since it does so many things so very well!
The main reason that we think this pot will be on sale on Black Friday is that it is the most expensive appliance. A lot of people will be waiting for Black Friday to score huge savings on more expensive appliances such as this one – therefore stores know that they'll be able to sell huge numbers of them.
In conclusion – we will be happy to eat our hat if this pot isn't on sale on Black Friday.
As an appliance, this pot is wonderfully versatile. Not only does it carry out all of the functions that a basic Instant Pot does, but also it functions as a great air fryer too!
We love air fryers, and we could probably rant about just that for days on end. They're a brilliant appliance that allows you to have delightfully crispy, tasty, and healthy food in no time at all.
We adore having a fish and chips night in our house, and our air fryer allows us to do that without giving in and inhaling a crazy number of calories in the form of deep-fried fish. Therefore, we can only commend the idea of an appliance that is both an instant pot and an air fryer at the same time.
Fascinatingly, the lid of the pot is what allows you to change the appliance from an Instant Pot to an air fryer – all you need to do is swap the lids back and forth when you want to cook in an alternative way.
The lids themselves are lightweight and easy to swap, allowing you to cook however you want, whenever you want.
Of course, this pot does have all the functionality of a regular instant pot too. You can pressure cook and sous vide to your heart's content, allowing you to make wonderful food at the touch of a button – ideal!
The Best Deals From Last Year's Black Friday
Last year, there were lots of great Black Friday deals up for grabs on Instant Pots, particularly from department stores, and Amazon. Therefore, we'd recommend checking there on the day, as they're likely to have deals that are limited by the stock they have.
On Amazon last year, Instant Pots were a big hit. The Instant Pot Duo had £25 knocked off the price, which meant that the best-selling instant pot model was being sold at £59.99. While this pot is just a pressure cooker, it's the best-selling instant pot for a reason – it has a huge number of one-touch cooking programs that allow you to easily make dinner in no time.
At Robert Dyas, they were offering £20 off the Duo Plus 30, the sister model to the Instant Pot that we spoke about earlier. The final price was £69.99 – definitely not bad for such a versatile appliance!
Finally, we get to the pot that we are sure will make an appearance this year: the Instant Pot Duo Crisp & Air Fryer. Ordinarily, this pot costs £179.99, while you could save £30 at John Lewis to get the final price of £149.99. Great savings like that are not to be sniffed at, especially not when you can get such a lot of utility out of an appliance like this one.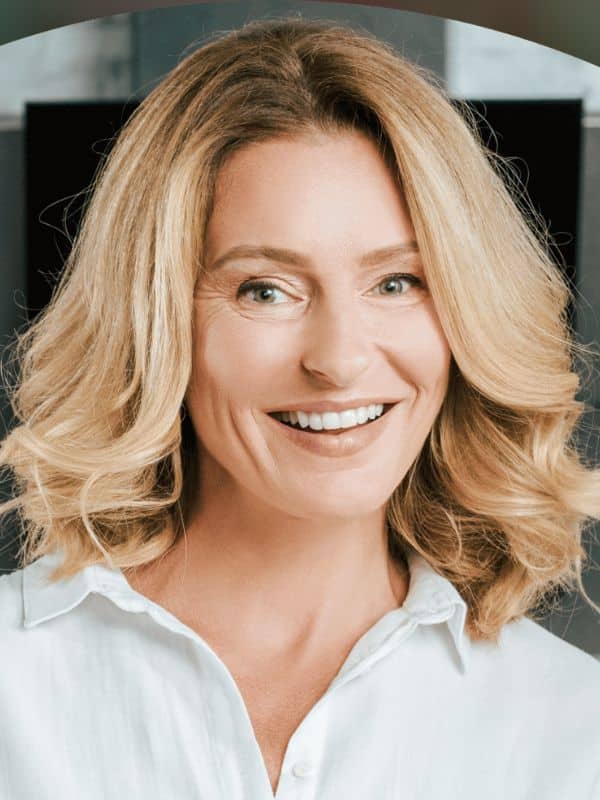 Hi all! I'm Cora Benson, and I've been blogging about food, recipes and things that happen in my kitchen since 2019.