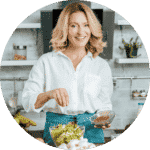 Welcome to My Budget Recipes! I'm here to prove that cooking doesn't have to be difficult or expensive.
This blog was established in 2019 to share recipes, hints & tips from my own kitchen here in Nashville.
AS SEEN IN




Recent Articles
Go ahead and take a look at our latest articles.
Articles About Air Fryers
We have written quite extensively about different kitchen appliances in general, and air fryers in particular.
Articles About Instant Pots
The Instant Pot has become quite popular in recent years, and for good reasons. Read about them here.
About our site
Click on the menu for more articles, or go to the blog page for all our latest articles. Need to get in touch? See the link in the footer.