Air Fryers are popular appliances that have taken the world by storm, they are revolutionised cooking from fat greasy deep fat fryers into the light, crispy and healthier versions of our favourite foods.
Air Fryers are more than suitable for keto diets as they work on cooking the food without adding calories to the food. Air Fryers work on cooking the food by circulating air and heat without the use of oils or fats making them healthier to use.
In this article we are going to explore what an air fryer does, is it suitable for keto diets and some things you might need to know before getting started.
How An Air Fryer Works
Air fryers are mini-convention ovens that use superheated airflow to convert small amounts of moisture into the mist. The air fryer's heated airflow system consists of a powerful fan that circulates hot air above and around your food.
The food is placed into the air fryer basket and then placed inside the fryer. The force of the air generates a super effect resulting in a cooked food with a brown exterior.
With a temperature of about 320 F, the air fryer can produce meals with a super crispy texture.
Is An Air Fryer Good For Keto?
Keto foods are very low carb, high-fat diet. Keto meals can result in vital reductions in blood sugar and insulin levels. The Keto diet aims to move the body's metabolism from carbs and towards fat and Ketones.
As a keto diet includes many types of meat these are often the hardest things to cook in a healthier way and not include any extra fats or grease. With this in mind, these can be cooked within an air fryer with very little oil or grease and cooked well to add to a tasty meal.
While certain fats and oils are part of the keto diet it is handy to be able to control the ingredient and amount used, especially when cooking meat.
The air fryer is also great for cooking crispy vegetables, making vegetable crisps and roasted vegetables.
What You Can Eat On A Keto Diet
Keto diets are mainly fact-based, with little protein and zero carbs. Let's take a look at some food you can include on your Keto diet.
Vegetables including broccoli, cauliflower, eggplants, peppers, tomatoes, cabbage, cucumber, onion, spinach, green beans, lettuce.
Fats and oils: Lard, olive oil, butter, eggs, coconut oil, mayonnaise, avocado oil.
Meats: chicken, bacon, pork, ground beef, lamb, steak, turkey.
Shellfish: Mussels, crabs, oysters, lobsters,
Berries: Blackberries, blueberries
Nuts: almonds, walnuts, hazelnuts, peanuts, macadamia nuts.
You can also include foods like fatty seafood such as tuna, trout, catfish, cod, and beverages such as unsweetened coffee, black tea to your Keto diet.
What You Can't Add to Your Keto Diet
You must avoid adding the following food to your Keto diet.
Alcohol
Fruits: apples, bananas, mangoes, oranges, melon, pineapple, etc.
Grains' Millet, oats, corn, barley, wheat, rye, rice
Legumes
Cooking oils: Sunflower oil, sesame oil, peanut oil, grapeseed oil, soybean oil, canola oil.
Sugar and sweeteners
Bread
Chocolate
Candies
Cakes
So if you have decided on sticking to a low carb diet, you should realize that you could become inventive in your recipe and appliance use.
The air fryer is gaining prominence among dieters, including individuals on a Keto diet. It is widely believed that air fryers can give you that perfect frying with very little or no oil.
The goal of Keto diets is to consume more fat and less carb. So the lingering question of whether air fryers are suitable for Keto diets remains pressing on many individuals' minds. The answer to this question is an absolute yes.
You can make your low carb food taste great by simply air frying. Air fryers' use to cook Keto meals is an impressive technique that you can add to spice up your dieting on Keto meals.
Advantages of Using an Air Fryer for Keto Diets
1. It Is Safe And Healthy
Air fryers are great for Keto meals being that it is more healthy than frying in deep oil. With air fryers, you can prepare crispy meals with very little fat.
So it means that you can enjoy a healthy and delicious meal while maintaining a strict Keto diet plan.
2. Fast And Convenient To Use
Air fryers are well suitable for the Keto diet because it is relatively fast and convenient to use. As a result of its smaller space, it takes a short time for the air fryer to heat within a short time.
You do not require much effort to prepare some of your favourite Keto meals using an air fryer.
Air fryers are perfect for giving meat that crispy look and great texture within a short time. It takes about 30 minutes to turn meat such as chicken wings into a tasty and crispy meal.
With very little or no cooking oil, you can air fry your chicken to give you that crisp and delightful taste in a quick time.
3. Adds Creativity To Your Cooking
Air fryers add versatility in the cooking of Keto meals. The Keto diet is a highly restrictive one. As a result, a lot of carbs are excluded leaving us with the traditional Keto meals.
Relying only on conventional cooking methods for Keto meals might become tiring and challenging to follow.
However, the air fryer adds another dimension in cooking Keto meals. You can air fry some common keto foods such as bacon, chicken breast, deserts, vegetables, etc.
Disadvantages of Using Air fryers on Keto
The benefits of using an air fryer on Keto are quite remarkable. However, there are some disadvantages of using an air fryer on Keto. Let's take a look at some of them.
1. Slower Cooking Time Than Deep Fryers.
Air fryers are fast. But when compared to deep fryers, their cooking time is relatively slow.
While it takes about 20-30 minutes for an air fryer to cook keto food like chicken wings, deep frying takes about 5-10 minutes to achieve the same.
2. High Risk Of Burnt Food
Like any other food, there is a high risk of burning your keto foods when used with the air dryer. The sufficient temperature for air fryers is between 300- 400 deg Fahrenheit.
So it is essential you adequately monitor the air fryer's temperature to prevent food from getting burnt.
3. Can Be Messy
Air fryers are not suitable for some Keto food like bacon. Keto foods such as bacon contain a high amount of lard that might leave a mess when placed in an air fryer.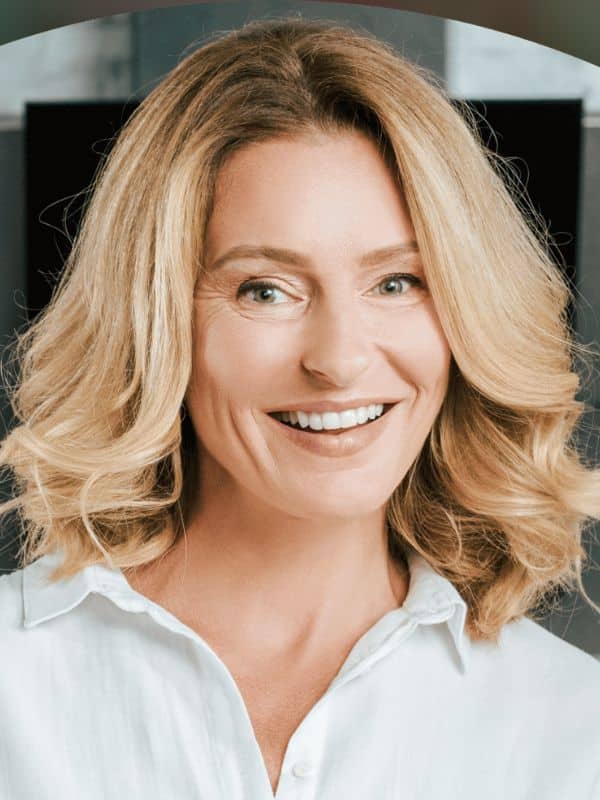 Hi all! I'm Cora Benson, and I've been blogging about food, recipes and things that happen in my kitchen since 2019.