Pyrex is one of those brands that's seemingly been around forever. The company first opened in 1915, making it more than 100 years old today! That means there are plenty of vintage Pyrex casserole dishes out there, and you may be surprised at what some people will pay for them.
A Pyrex casserole dish can cost under $15 when buying a simple glass dish with a lid. However, vintage Pyrex cookware has sold for quite a bit of money online. A single dish can cost between $100 to $4,000, depending on the colors and patterns, and whether or not they are part of a set.
These casserole dishes have increased in value over the years. If you have some at home, you'll want to keep reading! I made sure to include everything you need to know about how much a Pyrex casserole dish is worth today.
The Cost of Pyrex Casserole Dishes Today
When looking to buy a new Pyrex dish, you can find simple glass designs, like this Pyrex Basics 3 Quart Glass Oblong Baking Dish for around $15.
It is made under the Pyrex brand and is considered oven, freezer, microwave, and dishwasher safe. However, if you're looking for something vintage or with a colorful design, you should expect to pay a little more.
When trying to figure out the price of a dish, you should check out eBay first. There are usually always Pyrex dishes up for sale there and you can use this as a base to figure out how much your Pyrex dish will cost.
Overall, you can expect to pay upwards of $100 for a good, undamaged dish.
Pyrex casserole dishes are so expensive because they appeal to consumers that used them with their parents. They are durable, long-lasting, useful in the kitchen, and come in a wide selection of designs and colors. And perhaps most of all, nobody is making Pyrex casserole dishes anymore.
Vintage Pyrex casserole dishes are more likely to be expensive online. This factor comes from collectors buying and selling them- they know their worth. If you frequent yard sales, you'll probably run into a vintage dish at a fraction of the price they're worth online.
The Most Expensive Pyrex Casserole Dish
Most Pyrex casserole dishes are worth more than $100 a piece. Although, there are several different factors to consider.
For example, these aspects change the value of the dish:
The design on the dish
The color of the dish
The year it was released
How many were released
If you have the complete set
If the dish has chips or scratches
The "Lucky in Love" design is one of the rarest Pyrex casserole dishes. The last known piece sold for $4,250.00 on eBay.
But what made it worth so much money?
The Lucky in Love dish was either a test piece or limited release since there were so few printed in 1959. It's a rare, vintage pattern- that makes it worth a lot of money!
The Corning Museum of Glass doesn't even own one of these dishes. However, they do have a similar design on display, just without the hearts.
Keep in mind, the Lucky in Love dish is worth much more than most other vintage Pyrex dishes. Most single dishes have an asking price between $100 and $150 online, while complete sets are $500 or more.
Pyrex Casserole Dish Designs
Pyrex casserole dishes stand out; they have bright colors and unique patterns, usually floral or geometric. You've probably seen them at yard sales or your grandparent's house- they can last years!
There are plenty of different patterns, colors, and designs that you can find on vintage Pyrex dishes. Many were sold in sets in the past, making them popular collector items today. While browsing the internet, you'll notice that some patterns are worth more money than others.
Are there Knock Off Pyrex Dishes?
You can find fake Pyrex dishes on the internet, but if you're only interested in buying the real ones, you'll want to know what to look out for.
The colored and patterned bowls appeared in the middle of the 1940s. Many of the bowls are pastel-colored, although you can also find plenty of primary-colored pieces.
The trademark symbol on the bottom is different, depending on the year it was released.
For example, you'll find a circular logo on the bottom of dishes from the 1950s. In the 60s, however, the brand changed to use straight lines instead.
Casserole dishes also will have an inventory number included on their bottom.
Collecting Pyrex Casserole Dishes
Many people enjoy collecting different types of Pyrex dishes. You can find them online, at flea markets, yard sales, or thrift stores. Collectors say they have a lot of fun searching for new pieces since the brand only produced the patterns for a limited time.
However, you need to make sure you're only buying them in good condition.
If the dishes are broken, cracked, are chipped, or look unattractive, they won't be worth very much money. Many of the damages come from people trying to put their vintage Pyrex pieces in the dishwasher- which you should never do!
This video covers how to collect Pyrex, the brand's history, popular patterns, and their value:
Where You Can Find Pyrex Dishes Online
If you want to find vintage Pyrex dishes online, make sure to check out Etsy and eBay first. Both of these sites have plenty of Pyrex collectors and sellers. If you have some you want to sell; these sites would also be a great place to start.
Some people will market their Pyrex dishes on their social media, then sell them through one of those online stores. Since this trend is becoming more and more popular, it would be worth it for you to check your social media pages for groups dedicated to Pyrex dishes.
You can even find some options on Amazon.com- although these aren't going to be vintage models.
For example, if you just want a quality glass dish to store your meal prep food in, then the Pyrex Simply Store set would be great for you! The glass dishes are safe to put in your oven too.
What Makes Them So Popular?
Pyrex casserole dishes are exploding on social media after catching attention for their durability and usefulness in the kitchen. The vintage pieces are extremely tough and can go on the stovetop, in the oven, in the fridge, and the freezer. There are so many different ways to use them.
However, that is only for the original pieces made between 1915 and the late 1970s. After that point, the brand switched the materials they made the dishes with, making them much weaker in the process (but cheaper to produce).
You can even find vintage Pyrex dishes in the Corning Museum of Glass in New York. The museum focuses on the history, science, and art of glass. Since vintage Pyrex dishes had such a significant impact on people, they made it into the collection.
You Can Still Use Them Today
The most significant contributing factor to the Pyrex dish's popularity would have to be that you can still cook in them today!
Some have made it through five generations of home chefs and still are perfectly beautiful and helpful in the kitchen.
These dishes will remain a collectible item since they are so durable. Some people collect them to cook with, while others collect them to put them on display. No matter why you want them, you have to admit it's impressive how long the dishes have held up!
What You Can Do with Vintage Pyrex
Pyrex consists of a particular type of glass, which the brand treated to withstand very high temperatures. You can use them for cooking in various ways, making them handy items to have in the kitchen.
The only rule is no sudden temperature changes. You can easily crack a dish by moving it from the freezer to the oven.
You should also never use it right under the oven's broiler, on a grill, or directly over a flame. However, these dishes are very durable, aside from that- they can last generations with consistent use.
Most Popular Pyrex Patterns Today
There are many popular Pyrex patterns, most of which make use of pastel patterns. However, you can find plenty of different stunning designs online.
Some of the most popular patterns include:
Pink Daisy
New Dots
Turquoise Snowflake
Balloons
Atomic Eyes
White/Pink Gooseberry
Terra
Rainbow Stripes
If you want to sell any of your Pyrex pieces with those patterns, they will be sure to sell out fast! They're in high demand, so you could even make more from selling them.
Final Thoughts
Several different factors contribute to the price of a Pyrex casserole dish. If you want to buy or sell these dishes, you must know what causes their price to change. This fluctuation would often be due to how many the brand made when they made them and what designs and colors they have on them.
Overall, these dishes continue impacting the world today. You can feel confident that your Pyrex dishes will stay valuable for generations to come.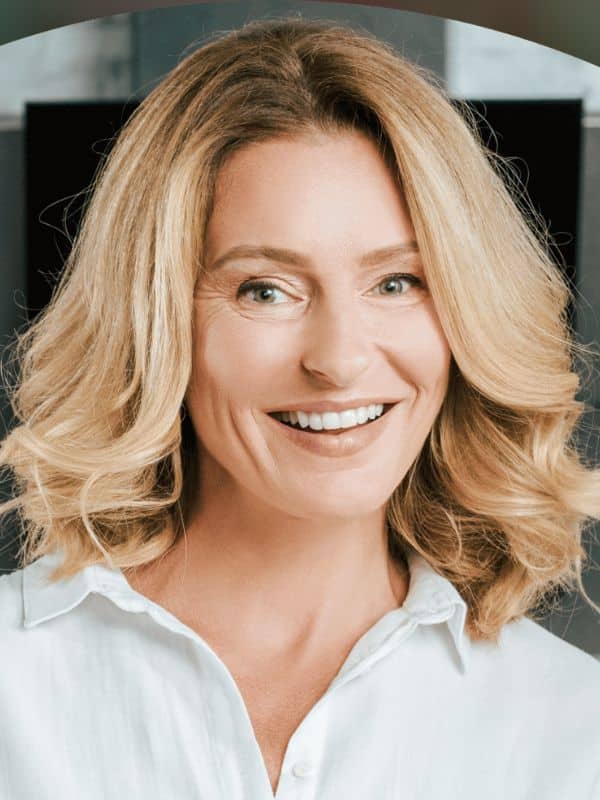 Hi all! I'm Cora Benson, and I've been blogging about food, recipes and things that happen in my kitchen since 2019.