Due to my love of food and cooking, I help people who would like to learn my cooking skills.
If you need to know one or two skills and tips in the kitchen, you need to continue reading this article.
Because of that reason, here are some things you need to know about how self-sharpening blades work.
How Do Self Sharpening Knife Work?
When you are in the kitchen, self-sharpening blades are the best because you will not have to be stressed.
When you buy a regular knife, it has to be blunt after some time, even though it was sharp (carving knives get dull easily so follow these 6 steps to sharpen your carving knife). In the kitchen, you will get stressed if the regular knife is blunt; hence it needs sharpening.
Self-sharpening blades remain sharp every time because they are exceptional.
They are already sharpened every moment you pull out your blade for use.
Your knives are sharpened accordingly in every storage slot because they comprise ceramic sharpeners.
With the best quality and cutting level, the method retains your knife sharp for use.
When you draw in and out of the slot, the knife sharpens itself automatically.
How Self-Sharpening Blades Are Used
An angle is required on the knives when removing them out of the slot so that the sharpening technique works smoothly.
An upward angle is not an appropriate way to pull out the knife because at the base is where the slot sharpener is placed; hence the knife will not interaction with the sharpener.
Over the ceramic sharpener, you need to complete one or more pulls in spaces.
Each moment you are using your knives, you will not strain when you use this method when pulling it in and out because they will not be blunt at any time.
Are Self-Sharpening Blade Set Good?
For any kitchen, it is a notable investment to have self-sharpening knives; hence they are good.
Dicing and chopping are easier because the knives are always sharp any moment you reach to use them.
The frustration when chopping up any item in the kitchen using a blunt knife ends when you invest in self-sharpening knives.
Because of that reason, each time you use them, you will adore preparing your meals.
When you constantly sharpen your knife, it erodes the cutting surface; hence a cost is incurred even though the knives hold a sharp outline.
This problem might occur on regular knives; therefore, you need to find the self-sharpening knives because their blade contains durable steel.
You will need less effort when cutting items when you have a sharp knife. Even when preparing simple recipes, you will have to struggle to cut anything using a blunt knife.
Injuring yourself or having blisters may cause you to work to drive your knife over anything you are cutting.
It is best if you consider self-sharpening blade if you would like to save on your time.
Self-sharpening knives are unique in some ways. Those things that make them particular include:
• Easy handling: Adjusted to the knives, you will find the sharpening angles and slots. So that the blade finds home in the right way, they contain pictograms on the stainless cap.
• KIS Technology: Every time a knife is pulled out from the block, the sharpening positions are maintained in each slot by ceramic sharpeners.
• Design: The style in which you will be store the knives is designed in the best manner. The design also adds beauty to the kitchen.
• Sharpness for a long time: The knife maintains its sharpness if you follow the handling instructions.
The best choice in the kitchen for convenience is to have a set of knives that do not require sharpening.
Lightweight, corrosion-resistant, strong blade and stain knives help you to experience the best cooking moments.
Without sharpening your knife, you can save time when doing anything like dicing, cutting, and slicing food smoothly.
After you choose the set of self-sharpening knives that attracts your attention, you need to make sure you maintain it.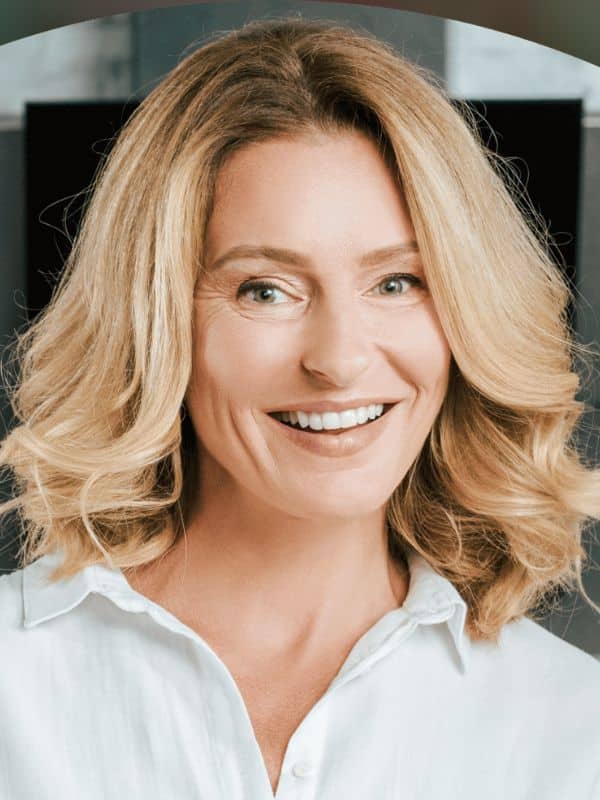 Hi all! I'm Cora Benson, and I've been blogging about food, recipes and things that happen in my kitchen since 2019.