Stainless steel pans were designed for stovetops. However, over time these pans have started to serve other purposes in the kitchen. Today they are commonly used as baking pans with many people looking to use their stainless steel pan in an oven.
Stainless steel pans are suitable to be put in the oven up to 500°F. However, it's worth looking for the oven-safe symbol to be sure that your pan specifically is oven-safe.
Speaking of the materials used to create a stainless steel pan it's important to note that it's more than just stainless steel. Instead, chromium is commonly used as it prevents the pan from rusting, meanwhile, the high-density iron alloy makes the pans practically indestructible.
Realistically speaking, of course, stainless steel pans are not indestructible, however, they are durable. It will take a lot for the pan to break, bend, rust, or spoil, making it safe to go in the oven or serve any other purpose you may desire.
Things To Remember When Using A Stainless Steel Pan In The Oven
When you use stainless steel pans in your oven, it is essential to remember that the handles will get very hot.
It's therefore highly important that you inspect the material of the handle of your pan prior to using it in the oven for the first time. Does it have any heat resistance information? Will it melt from the heat?
For example, if the handle of your pan is made from plastic or wood then it's likely not suitable for an oven.
It's also important to check your pan lid if you plan to use it in the oven alongside the pan itself. Be sure to check whether or not it's heat resistant? If it's not, then you'll need to remove the lid and only use the pan itself.
If you know that you'd like to use your stainless steel pan in the oven prior to buying it then it's worth investing in a higher quality, often more expensive man. As sadly not all stainless steel pans are made equal, and some are made with less or lower quality alloys that may make them less durable.
Is It Safe To Put A Stainless Steel Pan In The Oven?
It's safe to use your stainless steel pan in the oven provided that the pan is in good condition and is of high quality.
If you are unsure about whether your stainless steel pan is safe to use in the oven then you can either check for the oven-safe symbol on the packaging of the pan or the pan itself. Alternatively, contact the pan manufacturer and ask for clarity on where and when the pan can be used.
Much like pans, stainless steel bowls can also be used in an oven despite being thinner. This is ideal for roasting vegetables if you don't have a sheet pan.
Just be sure it is real stainless steel. These days, many shiny steel products are sold and branded as stainless steel, however, this can sometimes not be the case. Always buy from a trusted seller, and when in doubt, check the reviews on the website.
It's also worth noting that the level of stainless steel within a utensil can vary. There are four main categories of stainless steel. These are ferritic, austenitic, as well as martensitic stainless steel, and duplex stainless steel.
Each of them possesses different material strengths, and the way they react with the heat your oven gives off when cooking may not be the same. You'll therefore want to determine the type and strength of your stainless steel before using it in an oven.
You can do this by reading the product information slip in the package and reading any other added information on the product's packaging.
Best Stainless Steel Pans For The Oven
Here are some of my favorite stainless steel pans that are safe for use in the oven according to the manufacturer.
Mueller Austria DuraClad Tri-Ply Stainless Steel 8-Inch Fry Pan
This awesome high-end stainless steel pan can be taken directly from stove to oven easily. The pan on its own is oven safe to 500°F without lid, or 350°F with lid.
AmazonCommercial Tri-Ply Non-Stick Stainless Steel Fry Pan
Amazon's own commercially designed stainless steel frying pan is available in four different sizes depending on your needs and is safe for ovens up to 500°F.
It's also dishwasher safe and comes with a 1-year limited warranty.
Misen Stainless Steel Frying Pan
This incredible frying pan is available in three different sizes (8-inch, 10-inch, or 12-inch) or as a bundle.
The stainless steel pan is crafted from 3.0mm thick, five-ply high-grade steel and aluminum. As a result, it's safe to use in the oven.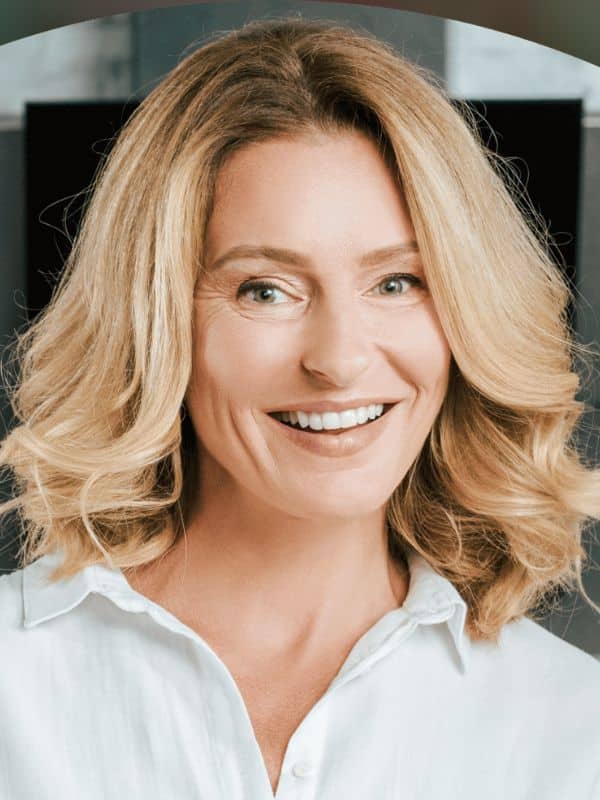 Hi all! I'm Cora Benson, and I've been blogging about food, recipes and things that happen in my kitchen since 2019.