As someone with a family, cooking is one of my daily priorities.
I have used all types of kitchen appliances, and for BPA free steamers, here are some of the best I can recommend.
Elite Gourmet Maxi-Matic Electric Food Vegetable Steamer
This is one of the best BBA-free steamers in the market, with many capabilities to make cooking your food more effortless than ever.
Uses
The Elite Gourmet Maxi-Matic Electric Food Vegetable Steamer is versatile, so you can use it to steam as many foods as you can.
It has enough space to steam vegetables, seafood, baby foods, and eggs, among others.
For the eggs, the steamer can hold up to 6 eggs in each tire, so you can be sure that you can get a total of 18 eggs.
Specifications
It can hold up to 9.5 quarts of any food for steaming.
It has a three-tire steamer basket so you can cook as many foods as you like at the same time.
Features
The Elite Gourmet Maxi-Matic Electric food steamer has an auto shut-off 60-min timer.
It has about an 800W heating system.
Pros
Fast and Efficient
Large capacity
Easy to clean and store
Cons
Plastic distortion after cooking
Stacking is not neat
Why Included
This steamer is BPA-free with plastic parts.
It offers solutions to steaming any full, healthy meal within just a few minutes to be ready to eat.
The added features make it user-friendly to operate and get the best-steamed food possible.
Vented Microwave Steamer
The Vented Microwave Steamer is an excellent BPA-free steamer for those looking for a simple appliance that can work with any food.
Uses
You can use it to steam any food and keep it warm and moist for your next meal.
Vegetables, rice, and fish are some foods that you can cook and get a ready meal within a short time.
Specifications
It only measures 7.5 by 2 inches enough to make a meal for your next quick dinner.
It is dishwasher safe and suitable for storage too.
Features
It is very easy to clean and designed to bespatter free.
The cooking system is designed for both heating and reheating all types of foods.
Being heat resistant, you can easily use it in any microwave at continuously high temperatures.
Pros
Easy to operate
Portable
Easy to clean
Cons
Why included
Apart from heating food, you can also use the steamer to store food in the freezer.
Its multi-functionality makes it ideal for use on different types of occasions.
Prep Solutions BPA-free Steamer by Progressive
Prep solutions steamer is one of the most versatile yet straightforward steamers you can use.
Uses
For any food you are planning to steam, this steamer is as good as it gets in terms of simplicity.
The steamer can get your food to a delicious complete meal for you to enjoy, from vegetables to fish.
Specifications
IT has a 1-quart capacity with a non-stick surface, so you don't have to worry about cleaning.
It is BPA-free so that you can cook your food with an easy mind.
Features
It has an adjustable steam control system.
It is also microwavable, and you can use it in high-heat environments.
Pros
Time-saving
Quick prep and steaming
Easy to clean
Cons
Limited capacity for more food.
Why Included
This is included in this list due to its simplicity, portability, and ability to deliver just what is needed for a portable steamer.
Sale
Bestseller No. 1
Elite Gourmet EST4401 Electric Food Vegetable Steamer with BPA-Free 3 Tier Stackable, Nested Basket Trays, Auto Shut-off 60-min Timer, 800W, 9.5 Quart, Stainless Steel
TRIPLE TIERED BPA-FREE STEAMER BASKETS: Hold up to 9.5 quarts food capacity for vegetables, baby food, seafood, and eggs. Each tier holds 6 egg rests to cook a total of 18 eggs.
EASILY CUSTOMIZE YOUR COOKING: You can choose to use just one cooking tier, two or all three at once. Customize the stacking for your cooking needs whether you're cooking for just one person or multiple people.
FAST AND EFFICIENT STEAMER: With a powerful 800 Watts heating system, the quick-steam start-up will replace the need for multiple cooking pots and pans, reduce cooking time and retain nutrients in food for healthier meals.
RICE STEAMER BOWL: Includes a 1Qt. BPA-free steamer bowl to steam fluffy rice directly in the food steamer along with other foods at the same time.
AUTO SHUT-OFF TIMER: Convenient timer up can set up to 60 minutes of cook time with an indicator bell. With the boil-dry safety feature, the steamer will also auto shut-off when all the water has evaporated.
Sale
Bestseller No. 2
Sale
Bestseller No. 3
Veroline Electric Food Steamer for Cooking, 6.4Qt Vegetable Steamer with 2-Tier BPA-Free Steam Trays, Quick Simultaneous Cooking for Veggies, Meats, Rice, Seafood, 500W Heating, 24H Delay Start Timer
【7 Preset Smart Programs】Veroline electric food steamer has 7 cooking function settings to steam veggies, meat, seafood, rice, fish, eggs, and other foods, which can meet your daily various steaming needs. By pressing the smart control panel, you can easily select different cooking functions which has corresponding default time, also you can set the steaming time from 5-60 minutes according to your favor.
【6L Capacity, 2-Tier Free Combination】Veroline food steamer has a 6L capacity, which is perfect for steaming food or meal prep for a whole family. With 2-tier BPA-Free steam trays, you can quickly cook food on multiple levels all at once, saving you time and effort in the kitchen.
【500W Efficient Food Steamer】With its powerful 500-watt heating element, Veroline vegetable steamer creates a steam cycle on the base that accumulates heat rapidly, producing steam in only 8 seconds. The food is heated evenly and the nutrients are better retained. At the same time, the electric steamer has over-heating protection and boil dry protection, making it safe to use.
【24H Delay Timer, Automatic Keep Warm】Veroline veggie steamer has a 24H delay start function, which is designed for your flexible meal planning. Prepare the ingredients in advance and preset the delay start time you want to serve, then you can enjoy a hot meal when you get home. The electric steamer will automatically switch to keep warm after the cooking process completed. It ensures the food remains warm and fresh, without the need for reheating.
【Food Grade Material, Easy to Store】The electric steamer is made of high quality food grade material and is BPA free. The steam trays and its holder are installable and detachable, which is easy to clean. Nested storage and fits neatly in the kitchen cabinet, it does not take up much space, which brings convenience to kitchens in small spaces.
Sale
Bestseller No. 4
OVENTE 2 Tier Electric Food Steamer for Cooking Vegetables, Stainless Steel Base, Stackable and Dishwasher Safe Baskets, 400W with Auto Shutoff and 60-Minute Timer, 5 Quart Capacity, Silver FS62S
COOK A VARIETY OF FOODS – Whether you're in the mood for japanese or chinese cuisine or just want to steam some fresh vegetables, tofu, fish or meats for dinner, this steamer can do it all. Make a delicious full meal for your family within minutes.
EFFICIENT & CONVENIENT – Have a hassle-free cooking experience with minimal effort and supervision. Equipped with 400 Watts power; has indicator light, 60-minute timer and it automatically shuts off when the timer is up or the water tank is empty.
SIMULTANEOUS COOKING – It comes with two clear and stackable steaming containers which can hold up to 5 quarts of food. You can choose to use just one tier or all two at once to cook multiple dishes at the same time without mixing them together.
HEALTHY LIFESTYLE – Steaming is a healthier and the best cooking method, because it lowers cholesterol and requires no oil. It keeps the foods natural structure and color while locking in nutrients, vitamins and minerals. Features an embedded guess-free steaming guide to guarantee perfect results every time.
EASY TO CLEAN & STORE – Since the steamer only requires water, there won't be any stains or greasy residue from sauces or oils to deal with. The steam baskets and food tray are all dishwasher-friendly, so you can enjoy hands-free cleanup. All parts can easily nest within each other for compact storage in small spaces.
Bestseller No. 5
13.7QT Electric Food Steamer for Cooking, Vegetable Steamer with 3 Tiers BPA-Free Baskets, 800W Fast Simultaneous Cooking, 60-Minute Timer, Ideal for Veggies Seafood Rice (Black)…
13.7 QT Food Steamer for Fast Cooking: With 3-tier trays and 13.7 quarts of large capacity, KEENSTAR food steamer is spacious, versatile, and fantastic for batch cooking. Since KEENSTAR steamer has an 800W turbo-steam function, cooking is usually quick.
Ideal for Cooking a Variety of Food: The large capacity multi-tier steaming system was designed to cook your entire meal in one pass. KEENSTAR food steamer is ideal for steaming rice, vegetables, meat, fish, and eggs at once cooking. Save time while offering enough for special occasions and everyday use. Unique steam hole design can vapor permeate better and heat evenly.
Easy to Operate Timer & Safe Anti-dry Protection: The 60-minute timer dial is simple to use and makes a beeping sound when the cooking time has ended. The steamer automatically shuts off for safety if the water happens to run out. The side water inlet and easily viewable water level indicator make refilling water more convenient while steaming is in progress. Thermostable healthy material, BPA-Free.
Easy to Clean and Storage: The lid, three steamer trays, and drip tray are installable and detachable, easy to clean, and dishwasher safe. 3-tier steamer baskets with an ingenious stackable design allow for ultra-compact storage. It's easy to store on countertops, cabinets, or pantry, best for your kitchen. Low-fat steam cooking maintains maximum vitamin and nutritional value.
Customer Service: Keenstar products included 2 years warranty. KEENSTAR provides 24-hour friendly customer service. If you have any issues related to KEENSTAR veggies steamer, please feel free to contact us. Low-fat steam cooking maintains maximum nutritional value, flavor, texture, and color. KEENSTAR electric food steamer is just the best tool for low-fat cooking.
So What's the Best BPA-Free Steamer?
Here are my top 3 picks for the best BPA-free steamer in the market…
Elite Gourmet Maxi-Matic Electric Food Vegetable Steamer
Vented Microwave Steamer
Prep Solutions BPA-free Steamer by Progressive
My best choice would go to Elite Gourmet Maxi-Matic Electric Food Vegetable Steamer since it offers just about all the features of a professional steamer.
From the enormous capacity to the portability, there's nothing more you can ask for.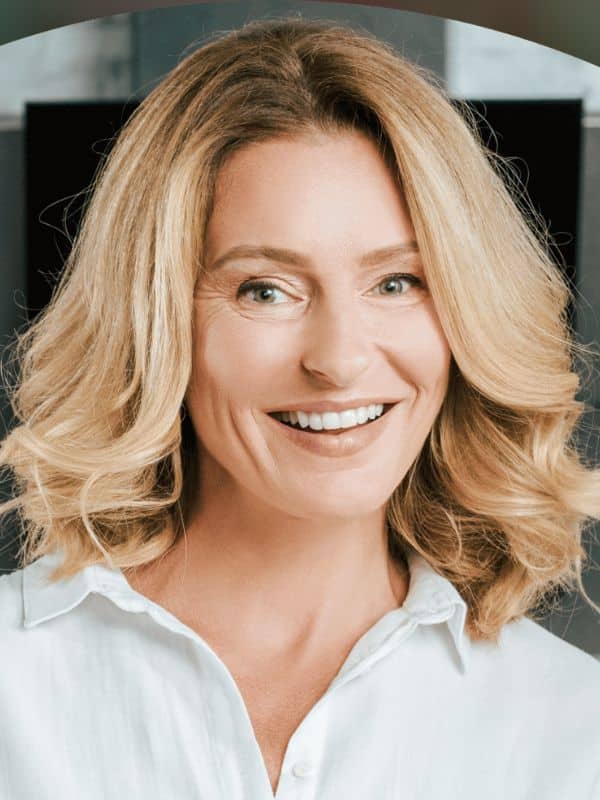 Hi all! I'm Cora Benson, and I've been blogging about food, recipes and things that happen in my kitchen since 2019.